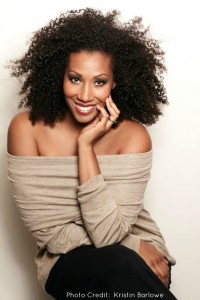 Five years ago, Rissi Palmer was living the life that she had always dreamed of. She had made a name for herself in the country music scene despite the critics and naysayers along the way, or the ones that wanted to turn her into something she didn't want to be. Five years ago,this talented singer-songwriter was opening up for artists such as Taylor Swift, Sawyer Brown and Sarah Evans. What an honor it was to chat with this fellow mommy, who made me feel like I was talking to one of my long-time girlfriends. In this interview, Rissi opens up about the life she's living today, the challenges she's dealt with, and of course, her brand new album, The Best Day Ever. Now don't let the idea of a "children's album" deter you from checking it out. This is one children's album I will listen to with or without my munchkins…and I won't get looked at with the side-eye for singing the songs outloud when I'm by myself (Dora anyone?).  From songs like "Be Me", to "You Could Be Dancing", to "Not Afraid of the Dark", these messages are for the adults as much as they are for the kids.
How did you come up with this brilliant idea to create a family album?
RISSI: In the process of doing all of our pre-baby research, one of the things we found was a mommy and me music class. When she was three months old, we started taking this class. I knew nothing about children's music other than Hickory Dickory Dock. The class was really awesome and I would start listening to the CDs when we were at home, while the baby was doing tummy time. It was enjoyable for me, and that particular CD was a kids folk CD that Putumayo did. Sometimes I found myself listening to it when the baby was asleep. The more I thought about it, I seriously thought, 'I can do this'. So I started writing different ideas and themes. The first person I told was my husband and I asked him how he'd feel about going into the music business? He just kind of looked at me and then said ok and asked what we needed to do. One of the blessings about having been in the business before is that you know people. The next phone call I made was to Deanna Walker & Rick Beresford who are two very dear friends of mine, and both are phenomenal song writers. They were so excited about the project. I then reached out to to Blue Miller who is a phenomenal guitar player (Indie Arie's guitar player). He agreed to play guitar and allowed us to use his studio. We spent a Thursday through Sunday in the house and wrote, while Grace sat on the floor and played with her toys. Thank God this was before she could crawl, so we could keep her in one place [laughter].
Was attending the mommy and me classes how you got started teaching music and voice lessons?
RISSI: After three months of taking the class, I just felt like it was so much fun and something that I could do. Plus, I figured out that I wasn't a very good house wife [laughs]. So I needed something I could do until I decided what I was going to do musically (this was before I decided to do the record). I approached the teacher asking what I needed to do to get started in teaching the class, and she was so sweet about it. She told me I could be her apprentice. I was doing that in the midst of recording this album. For about six months, I would go in and observe the classes, and at the end of that period, she gave me my own class. Now I teach family music and they are so much fun. I'm really blessed. I'm so thankful that our lifestyle is such that I don't have to do these things. But it's something that I want to do and enjoy. The voice lessons kind of just happened because one of the mothers in the class discovered who I was and wanted me to work with her daughter. So now I have a few students I work with.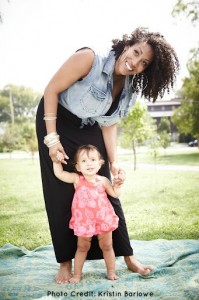 I love how the songs on this album can have one meaning to a child, and yet another to an adult. Which song on this album has the deepest meaning for you and why?
RISSI: That was one of the biggest things we tried to achieve with this record: for everything to sound like we were making an adult record. I didn't want anything dumbed down or sounding 'hokey-pokeyish'. But there are two songs: 'Be Me' and 'Not Afraid of the Dark'.
'Be Me' because I thought back to when I was a kid, and when you're young, you're so self conscious. Everybody has that thing about themselves they wish they could change, or makes them uncomfortable. With all the bullying and other stuff going on in the world right now, I think a message that everybody needs is that it's ok to be you…exactly as you are. Wishing to be someone else is just a waste of time because where you are is exactly where you're supposed to be. And it's a good song to listen to because even as adults, sometimes we need that reminder.
'Not Afraid of the Dark' because I wanted to put something spiritual in there without it being this overt gospel song. So it's God. Everything about it is how I feel. Anytime life gets hard or dark, you realize you don't have to be afraid of those things. There's always going to be light again.
How were you able to stand your ground and stay true to yourself and your music when you first entered the music industry, and people didn't understand a black girl singing country music?
RISSI: One of my biggest regrets on my first time out on the scene is that there was a lot of attention put on the fact that I was black. Everyone was so busy talking about that (my team included) and wanting to make sure that everyone else knew I was black, that a lot of times, my talent got overlooked. Outside of the talk about being the first black country artist to be featured in twenty years, there were a lot of people that really genuinely liked the album. So it's unfortunate that the legacy is the black thing. And that's not to say that I'm not proud of that at all. Black is what I am, it's who I am. Outside of that, I think I'm a talented singer and a talented songwriter. So I made a lot of noise while I was still with the record label, but this time around I had a lot more freedom. The music speaks for itself which is nice. The message that I send out is that if you love it, I'd love for you to speak on it. If you don't, then thank you for your time. And that means a lot to me, so this is actually more special to me than the first time even though that was special to me as well.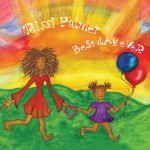 Isn't she just fab?! Click here for Part 2 because Rissi still has a lot to share, and a gift for one lucky reader! 🙂 In the meantime, you can check out a sneak peak of Best Day Ever by visiting www.RissiPalmerMusic.com. You can also connect with her on Facebook, Twitter, Instagram, Pinterest, and YouTube! 
Be sure to check out one of my favorite tracks, Dear to Me, and tell your friends to stop by and do the same!