As I'm writing this we've just forwarded our clocks an hour as part of daylight savings time, also commonly referred to as "spring forward." I think those two words have a message in themselves beyond reminding us which way to turn our clocks, and so that's what I'm sharing with you today.
As you know March is the last month in this 1st quarter and there are people out there who have already completed plenty while others are still "thawing" from the winter cold. If you're like me, not a fan of winter, it's rather easy to use the winter season as an excuse to put life on hold, because let's be honest, it is way too cold to be out there to do anything, lol.
Also Related: 5 Winter Travel Tips Every Fly Mom Should Know
I did however find the winter season effective to plan my spring activities so that as spring comes along, I'm ready to go into action. If you for whatever reason didn't get a chance to plan, or make the most out of winter, I want you to spring forward. Spring forward in planning and spring forward in action.
Time is the one thing you can never get back, and waiting for the perfect moment will have you waiting forever. It's high time we stop underestimating ourselves and yielding to fear. Do you realize that your enemies, the devil leading the pack, rejoices at all the plans and opportunities you had for yourself that you let pass you by? So if potential and possibilities don't motivate you, be motivated by those who don't want you to succeed. Yes, DJ Khaled's rants may be getting old, but he has a point. "They" can't want or do it or you, so want it bad enough for yourself, enough to make a move.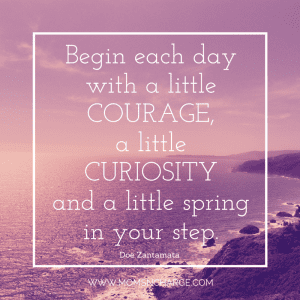 Public accountability is known to be quite effective, so share your Q2 goals in the comments below and lets get you going.