With Mother's Day fast approaching, how are you planning on spending your special day? Being surprised with a special gift or dinner wouldn't be too shabby. I know our kids also like to get crafty for the day, although I find with age, the crafts become less and less, lol. That's ok though as older kids start to get creative with their allowance instead to show their love and appreciation. It's really not about the gifts but knowing that all the sacrifices and hard work of raising our little ones doesn't go unnoticed.
If you have a spouse or a partner, he might take the opportunity to make sure this one day you don't have to stress or worry about a thing, but for single mother's lacking that help-mate, it's a different story. I won't pretend that I know the plight of single mothers. I can only imagine the magnitude of tasks and pressure to not only make ends meet financially but also physically and emotionally. It is for this reason, I'm sure, actress and singer Demetria McKinney, known from Tyler Perry's "House of Payne" holds an annual pre-Mother's Day brunch for single mothers in and around Atlanta.
The brunch, called "Because of you" held it's second annual event last Sunday, May 7, honoring 55 mothers. Not only was good food served but, but mani's, massages and of course getting their hair done was offered afterward. My church is holding it's annual pre-Mother's Day brunch this coming Saturday, and I for one am excited.
If you're in Atlanta you might still have time to register for another fancy brunch presented by "Unspoken Angels", Eudoxie Bridges' nonprofit organization. Eudoxie is the wife of Chris Bridges, aka Ludacris.
Another great idea to find local Mother's Day events is to hit up Eventbrite.com. I even found some free events.
If you're a single mother out there, I want to virtually salute you and all that you do. I think often as mothers we lose our identity to motherhood. Any personal needs are set aside in favor of our kids. This Mother's Day however, I want you to give yourself the permission to TREAT YO SELF, lol. You deserve it. If you have friends and family that can help you out, ask them.
One idea is to hit up the theater's and catch the movie Snatched starring the always funny, always amazing Goldie Hawn and Amy Schumer. This mother-daughter misadventure movie, opening this weekend will surely make you laugh.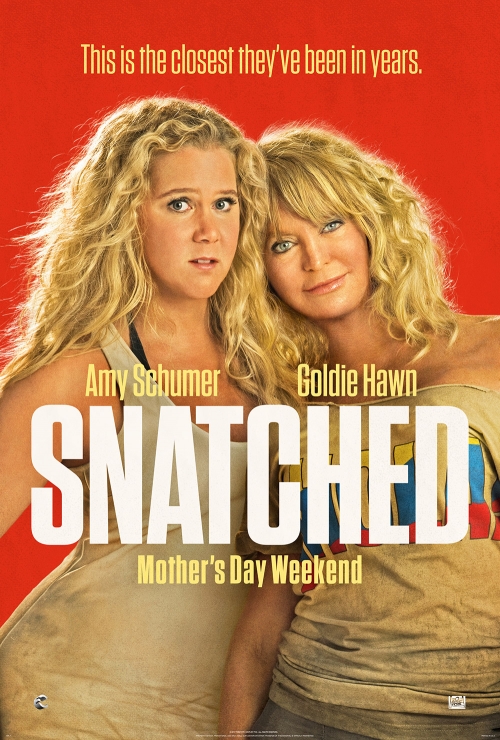 Feel free to share your Mother's Day ideas in the comment section below.