Being a work-from-home-Mom is the embodiment of a jack of all trades; a mother, a doctor, an arbiter, a cook, and a working professional. Sometimes, in favor of more pressing matters, one's own professional development and goals can fall by the wayside.
This Mother's Day, to complement the breakfast in bed and bouquet of your favorite flowers, do something to stay professionally "tuned up" and connected by implementing the following tips.
Study Online:
Enrolling in an online class or certification to update and validate your credentials is a perfect way to stay "fresh" and "current" with what is in demand in the market today.  You can tailor classes to fit your schedule. Loading up your schedule for slower months or taking one class in busier seasons, all without the commute to a campus. You'll be able to work on your own time. Not having to interrupt a lecture to go pick up your kids from soccer practice. Check out the following free online course websites below to get started:
Khan Academy:

With over 3,000 videos on subjects ranging from welding to SAT prep, to advanced physics, Khan Academy offers a platform where courses are broken into smaller and shorter videos or text, in order to fit your busy schedule.
Coursera:

Coursera offers classes ranging from Introduction to Guitar, to Employment Law from some of the top law schools in the U.S. Unlike some other "go at your own pace" sites, the courses are monitored by a professor. So you'll have to complete your online coursework in a certain amount of time.
MIT Open Courseware:

If you've always wanted to attend a big-name school with some of the world's best professors, check out MIT Open Courseware to access the online lectures, readings, course calendar, assignments and study materials.
Also Related: What Stay-at-Home-Moms Going Back to Work Need to Know
Spruce Up Your Resume:
Dust off that outdated resume of yours and spruce it up with an up to date, concise resume. One that addresses a past employment gap, and stresses your qualifications and skills relevant to the job you are applying to. An updated and "focused" resume can help leverage your worth and salary. It can also increase your chances of landing a work-from-home job that fits your schedule.
If you are looking for a guide on how to structure your resume and hide unemployment gaps, consider using what is known as a functional resume.

There are also work-from-home-Mom resume templates, covering professionals with little to no work experience and those with years of experience.
Reach Out to Coworkers:
It can be easy to fall into a social and professional rut while working at home. Loneliness and the lack of interaction in the traditional sense with coworkers contribute to this. Make an effort to get out there and be an extrovert. The organic building of work relationships and opportunities is more limited, but not completely out the window. Forego an informidable email or text to your boss or coworkers in favor of a phone call or coffee.
Also Related: How to Successfully be a Work-at-Home Parent
Establish Work Boundaries and a Schedule to Remove Distractions:
For professional success and efficiency, you need to mentally separate between mom and businesswoman. The issue: most of the time, you never know which role you are playing. Try designating an area of your house or apartment to be used as a workstation. Implementing a system with your children to let them know when "Mommy means business" can also be extremely effective. Try using a red-light, green-light system. A green light posted on your office door means your children can be loud and interrupt. A yellow light allows for a mild interruption, and red allowing interruption only in case of emergencies.  
Dress for Success:
Professional dress and attire can serve as a catalyst for a productive day by establishing a professional aura and mindset. You don't need to throw on heels or pantsuit. But ditching the flip-flops and bathrobe in favor of business casual is a step in the right direction. A good rule of thumb is to be in something that could withstand a surprise visit from a neighbor or even a colleague. If you are physically prepared for the day, your mental state will follow, leading to a more productive day. Unsure of what to wear? CorporetteMoms.com – dubbed as fashion for the "overachieving moms and moms-to-be," addresses everything from makeup to budget outfits, and even get-ups for your children.
Keep It Legal:
When searching for work-from-home job opportunities, you'll likely be working as an independent contractor rather than as an employee. Use an Independent Contractor Agreement to outline your duties under the employer, liabilities, and expenses. Doing so will give you a clear and structured understanding of what is expected and the specific deadlines you will need to meet. Understandably, working as an independent contract can be a daunting thought, as employees enjoy predetermined, set benefits, including; paid vacation, health insurance, paid sick days, and clear tax deductions. However, independent contractors benefit from an array of incentives. Including the unfettered freedom to choose jobs and opportunities that appeal to them the most, tax deductions for maintaining a home office, and rights in their intellectual property. Don't dismiss a great opportunity due to apprehension or confusion over minor legalities and tax deductions.
This Mother's Day, take a proactive step towards "tuning" yourself up professionally in order to stay in demand in the market while working from home. After all, it's time you did something for you.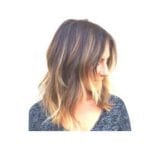 This post was written by Rachel Ryan
.
Rachel Ryan is a legal writer for
LegalTemplates.net
. Rachel specializes in providing professional, diverse and creative articles, equipping individuals with the perfect tools for a variety of legal issues. When she's not writing awe-inspiring content, she can be found trying to become the next Martha Stewart. 
Twitter
|
Facebook