Disclosure: I was chosen to be a Dream Kids Ambassador. This post is a part of a compensated campaign for African Pride's Kids Dreaming Big Scholarship contest. As with all reviews and campaigns in which I have been compensated, all views expressed are my own.
---
When I was growing up, I may not have had everything that I wanted, but looking back, I had absolutely everything I needed. When I think about growing up in my generation, I think about being able to run around my neighborhood and playing outside with my friends until the street lights came on (without my parents having to watch me like a hawk…although they did that too). I think about teaching myself how to rollerskate and doing it for hours outside after school. I think about hop scotch and double dutch.
When I think about the generation that my kids are being raised in, quite honestly, it's a little scary. I never thought that I would have to start dreaming the same big dream that Dr. Martin Luther King, Jr had to dream for his children. I never thought I'd have to worry about my kids being a victim of violence in school.
Ten years from now when my kids are reading this blog, I want them to know that I have very special dreams and wishes for them.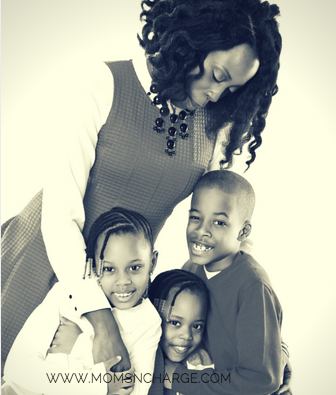 A wish for my children…
I wish my children will always carry with them the true definition of self-love, and never allow anyone else to define that for them.
I wish that my girls will always be proud of their natural beauty, and continue embracing and loving all of who they are.
I wish my son will never have to experience being harrassed by authorities simply due to the color of his skin.
I wish my children know that there will always be ignorance in this world, but that doesn't mean they have to be a part of it.
I wish my children will always dream as big as they dream now.
I wish they will never allow anyone else's negativity to dull their light or the beauty of their spirits.
I wish that they will always love, protect and look out for one another.
I wish they will never fear success or failure, but that they learn to #DoItAfraid.
I wish for my kids to always strive to be better than their parents in everything they do, so they can pass that on to their children.
I wish my kids will always go after what they want, and set the bar high for those coming after them.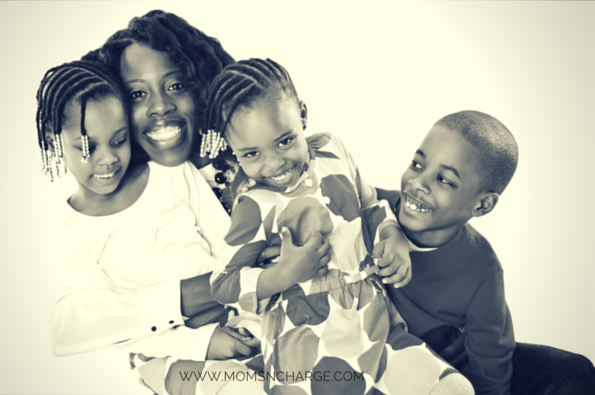 There have been a lot of changes in the world in the last ten years. And there will be even more ten years from now. In ten years, my son will be seventeen, and my daughters will be fifteen and thirteen. I want them to be able to do anything they put their minds to, without limitations from others.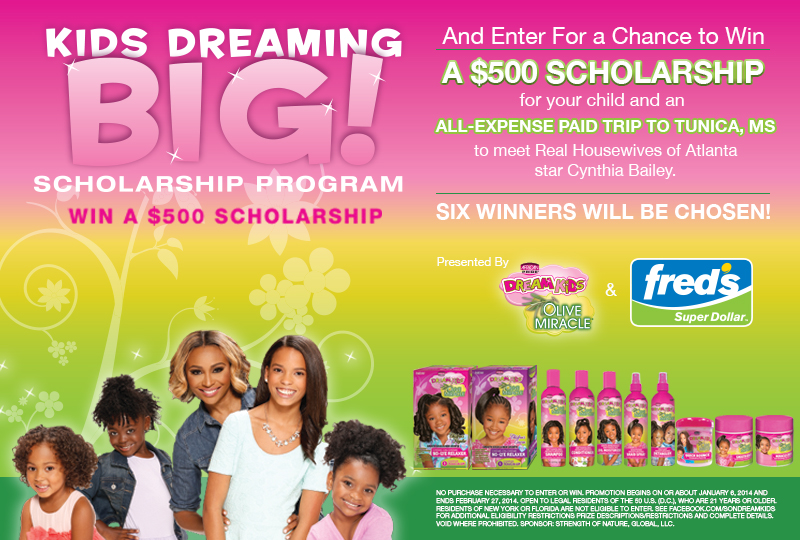 This is why I'm excited about African Pride's first annual "Kids Dreaming Big" national scholarship contest. The "Kids Dreaming Big" contest, opened to youth grades 3 – 5, encourages the next generation to believe in the beauty of their dreams and provides a national platform to pursue them. Scholarship entry is February 2- March 15, 2015 with $3000.00 worth of scholarships offered. The African Pride Dream Kids and fred's will also host a meet & greet with Cynthia Bailey and one of our lucky scholarship winners on Saturday, April 4th in Tunica, Mississippi.
For more information about Dream Kids and the "Kids Dreaming Big" Scholarship, visit www.africanpridedreamkids.com and www.fredsinc.com.
What do you wish for your children ten years from now?