Last week I talked a little about the
upcoming Create Your Own Sizzle
 (CYOS) event happening next Saturday August 17th. Well I had the pleasure of sitting down with
Cheryl Wood
, creator of CYOS to talk to her about the event and her vision for it. I also got to sneak in a question to her adorable daughter Jayana Wood, who is a 9-year-old author and a spotlight guest for the event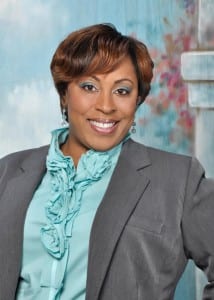 For those that don't have the pleasure of knowing your story, can you please share a little bit about your background?
 Cheryl: The short story: Four years ago, I was a frustrated mother of three (my little ones are now 5yrs old, 6yrs old, and 9yrs old) who was "existing" in life.  I was miserable and not giving my family the best of me because I wasn't walking in my passion or purpose.  I was fulfilling all the daily responsibilities and obligations in my life with a smile on my face but had a huge VOID in my spirit.  My kids  came to know me as the "mommy who rushed all the time." My schedule consisted of dropping off my kids to before care at 6:00 am and racing against the clock to pick them up at after care at 6:00 pm, only to rush home and tag team with my husband to rush thru bath time, dinner, and homework so we could get the kids in bed for the chaotic routine each day of the week.  On average, I was only spending 15-20 minutes of quality time with my children each day. I felt so disconnected from life.
So, I finally decided to take some risks in order to get different results in my life. I saw entrepreneurship as a way of creating personal and economic empowerment.  I started a t-shirt business in my basement while still working a full-time job, put in the work, and took detours along the way. I have grown that business into an international speaking and coaching business where I now support other women in their journey to personal and economic empowerment, and support girls in discovering their passion from a young age.
Create Your Own Sizzle is an extraordinary vision. How did you come up with the concept? What was the driving force behind it?
Cheryl: As a motivational speaker who travels the country empowering and inspiring girls and women to take risks and make their dreams happen"for" them instead of waiting for it to happen "to" them, ironically, I was doing just that.  I found myself repeatedly saying in my speeches that my BIG DREAM was to share my message of empowerment in front of thousands of girls and women — stadium-filled events with girls and women whose lives could potentially be transformed — and to share the speaking stage with the greats such as Les Brown, Lisa Nichols and Tony Robbins.  But that meant I was waiting for my dream to happen "to" me.  It meant I was in a holding pattern and would always be waiting and hoping for an open invitation.  And I started to wonder "What if they never call or extend an invitation? That means I will never live my dream."  That shifted everything for me!  I decided instead of waiting I would start executing my own dream, in effect "Creating My Own Sizzle."  That's how this event was birthed.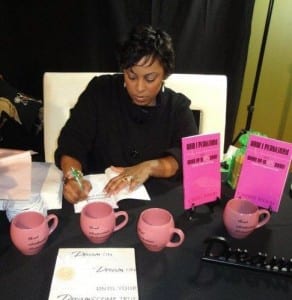 How has being such a successful entrepreneur impacted your role as a mom?
Cheryl: Being a successful entrepreneur has caused me to become even more passionate about teaching my children the importance of pursuing what they love to do, "LIVING" life instead of just existing in it, creating a legacy, and using their passion to create transformation for others in their community.  It has made me a happier, more fulfilled, more passionate mom who is committed to supporting whatever my children's dreams are.
I just love the fact that your daughter is one of the featured spotlighted guests. Can you share a little bit of her story?
Cheryl: Yes, I'm very excited to spotlight my 9-year-old daughter at this event not just because she's my daughter (although that instills a great sense of pride for me as a mom), but because she is a young girl who has decided she wants to inspire other young people.  Jayana is a fourth-grade student at John Hanson French Immersion School and is a straight-A student who is in the TAG program.  She decided to combine two of her favorite past times — drawing and reading — to author a book showing kids that they can dream big starting at a young age.  The book, entitled "Opening My Imagination", is authentically Jayana — her words, her artwork, her ideas, and her thoughts about the possibilities in her own life.  I am proud that other young people will read this book and start considering their own possibilities.
What do you most want people to know about this event?
Cheryl: I want people to know our promise: that attending this event will not only empower and inspire you as you celebrate someone else's achievements, but will challenge you to create your own sizzle in life and walk in your greatness without validation or permission from anyone else.  This event will cause you to look in the mirror and ask "Why not me?" and "Why not now?"
What advice do you have for people who might think this event is not for them?
Cheryl: No matter what growth stage you're at in your life, no matter what age, race, nationality, religion, educational background, or financial status, and no matter what you've already accomplished, you can never underestimate the power that being in a positive environment can have in propelling you to consider new possibilities, uncover new things about ourselves, and discover your ability to play bigger. That means, this event is appropriate for all ladies!  Don't count yourself out!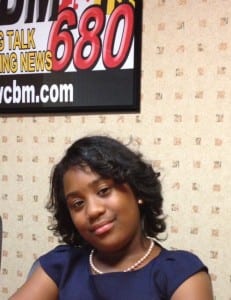 Question for Jayana Wood: What inspired you to write a book and what advice do you have for other children about dreaming big?
Jayana: I decided to write my book because I saw my mom write two books and inspire women so I wanted to write a book to inspire kids and that's what my book is meant to do.  The advice I have for other kids is to dream big now while you're young, instead if waiting until you are older and then you'll think 'wow look at how much time has passed'. I want to inspire kids to do what they love now and have fun doing it.
I love it! Thank you so much to Cheryl and Jayana for sharing their stories. I look forward to seeing both at Create Your Own Sizzle on Saturday August 17th. Click HERE for more details and to register for this FREE event.
What SIZZLE will you create for your own life starting today?
***If you have a group of 10 or more, you will be eligible for VIP seating at the event***