On this Mother's Day weekend, I am super excited to introduce this mom to you all. I first met Dr. Cohen when she was Dr. Chambers (before marriage) and I was doing my undergrad internship with her. In case you didn't know, I had planned to go to chiropractic school but then later changed my mind (full story in my book).
But I learned very early on the benefits of holistic chiropractic care. So when I became pregnant with my son, I immediately searched the interwebs to find Dr. Cohen so that I could get adjusted throughout my pregnancy. I was under Dr. Cohen's chiropractic care throughout all three of my pregnancies and I know it made a world of difference for me. Actually, I lied…I slacked a bit with my third baby and she ended up being my longest labor (almost 14 hours). The other two were born in 9 and 5 hours from first contraction to delivery.
When my son was about a month old, he became constipated and nothing we were doing was working. Dr. Cohen told me to have him come in for an adjustment and before we even got out of DC, he was no longer constipated after a week. That really showcased the power of chiropractic adjustments even more. Now, we try to take the kids in once or twice a year.
Dr. Cohen is a beautiful wife and mom of two (one girl, one boy ages 3 and 5), and has been in business for fourteen years. The thing I most remembered about her when I first met her is how sweet and caring she was with every single interaction, and she hasn't changed one bit in the twelve or so years that I've known her. She is the owner of two Chiropractic offices in DC, Caring Chiropractor, and her staff is just as amazing. I also love the fact that she and her husband, Marlon run the business together.
The definition of FLY means First Love Yourself. What does being a FLY Mom mean to you personally?
Being a FLY mom means to make sure I take time to take care of myself, for example I love to work out.  I need to exercise for my career and it makes me feel good, exercising means sometime I leave the entire family at home eating dinner while I go to my favorite exercise class.  Sometimes I hire a baby sitter to go get my workout in.  I take a nap before the children get home sometimes.  I have taken a trip away from my entire family (one time) but I was so refreshed when I returned.  It means that sometimes I put everyone and everything to the side and do something to care for me so I can be whole and feel good to take care of everyone else.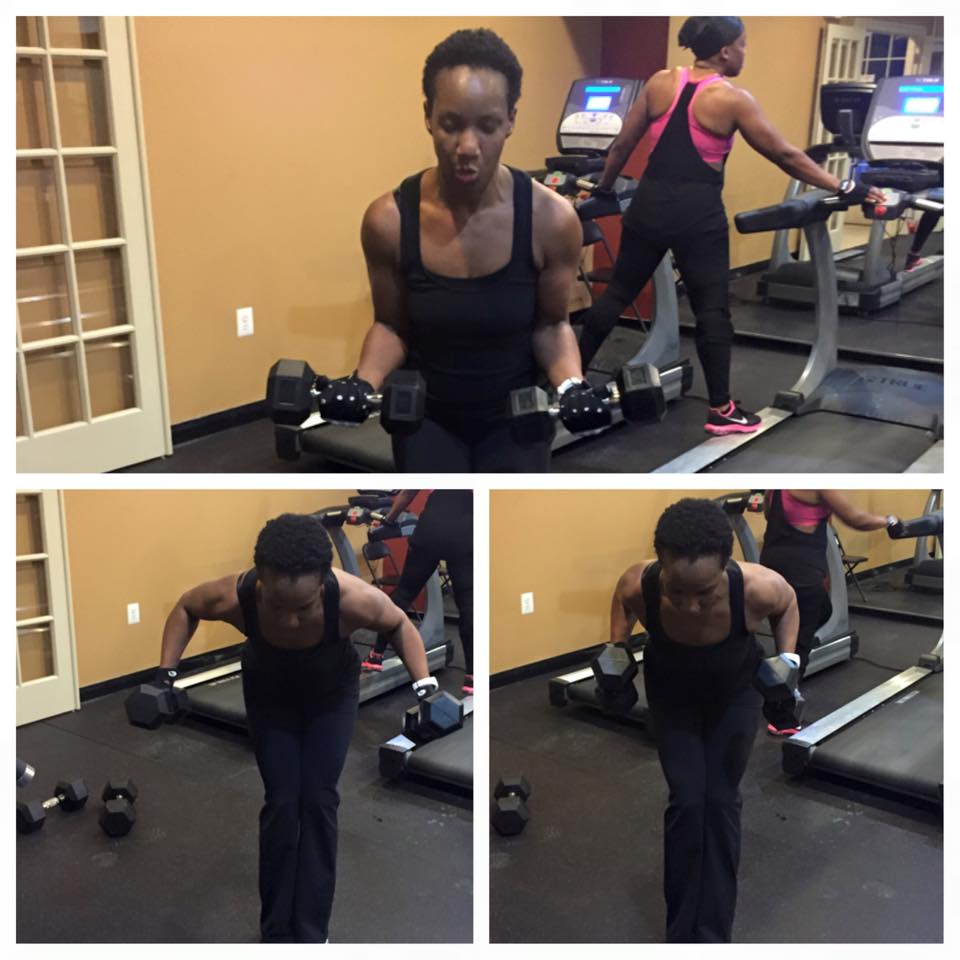 What inspired you to start your business and how did you know you discovered your purpose?
I never planned on starting my own business, I just ended up here.  I believe that it was God's plan for me. I knew that I discovered my purpose when I realized that I was doing something that I would do for free that I am paid for.  I ABSOLUTELY love going to work and being with my patients.
Being a mompreneur is hard work. What habits or rituals do you do to keep you motivated to keep going?
Exercising 4-5 times per week, having massages, seeing my chiropractor, and seeing the smiles on my patients and families faces keep me going.
Can you share your best advice to aspiring mompreneurs on getting started or pushing through obstacles?
If you believe that God has called you to do something, make sure you spend quiet time with God.  He is the one that will lead and guide you.  Proverbs 3:5-7  says "Trust in the Lord with all you heart and lean not unto your own understanding. In all thy ways acknowledge Him and He will direct your paths." What ever you do, don't stop and don't give up.
What's the biggest lesson you've learned since starting your own business?
Keep God first.
What do you love most about what you do as a Chiropractor?
I love helping people get well and have easier labor and deliveries without the use of drugs or surgery.
What's a fun fact that we won't find in your bio about you as a woman?
I lived overseas growing up and I am fluent in French.
SN: Wait, for real? I never knew that! LOL
I talk about self-care a lot. How do you make time to take care of yourself with so much on your plate?
I put those things in my schedule first and then work my schedule around caring for me.  I remember the day I shut down my office early permanently to make it to Bible study and to make it to my favorite dance class.  Sometimes I have to adjust my schedule, but for the most part I stick to it.
Let's talk chiropractic care. What are the most common misconceptions that people have about chiropractic?
I believe that people don't realize that chiropractors take the same classes as medical school students. Another one is that people often think that once you go to the chiropractor, you have to go the rest of your life.
SN: I'll be sharing a separate posts about some common misconceptions as it relates to chiropractic care.
Why is it important for children and pregnant mommies to get chiropractic care, and what are some of the advantages?
It is important for children and pregnant women to have chiropractic care because chiropractic care ensures their nervous systems are functioning properly.  If their nervous systems are functioning properly then their entire bodies function much better.  Chiropractic care is important because it is a natural way of healing.  Sometimes drugs are necessary but it is better for your body if it can heal naturally with chiropractic care.  Chiropractic care helps pregnant women because it helps them to have a healthier pregnancies and easier, quicker, labor and deliveries.  I had a patient come in today who told me her labor and deliver was one hour and 15 minutes…AMAZED ME!!!!
What do you want your children to say about you 30 years from now?
I want my children to say that  I loved them, I loved my husband, and I loved my patients from the bottom of my heart.  I want my children to say that I did an excellent job balancing between my family and my love for my practice.
---
Dr. Rashida Cohen has 14 years of experience healing her patients with her hands. Her primary focus, is treating and healing pregnant patients.  Chiropractic care begins before birth, it helps the babies to move into the best position and patients have healthier pregnancies and easier deliveries.   Her unique upbringing, her persistence, and upbeat attitude has made her a person to follow and pay close attention to. Please visit her website at www.caringchiropractor.com, she truly lives up to the name. You can also follow her on Facebook, Twitter and Instagram.
Leave a comment below and let us know if you've experienced chiropractic care before, or what questions you have around chiropractic care?