We recently had a bunch of work done on the house. I don't know if you've ever had to have the carpets changed or the house painted, while you're still living there. But let me tell you: it's hectic! Since everything had to be removed from the floors and away from the walls, we had to put a lot of things in boxes and bins. And to eliminate the number of times we had to dig through said boxes and bins, we had to compile our go-to stash of the bare necessities.
The process really got us thinking about what matters most because we were also confined to much smaller quarters for a longer period of time than expected. The other day, I talked about some powerful life lessons I learned from The Jungle Book. But I left out one: Learn to love and appreciate what you have. One day, you may be stripped down to just your bare necessities. What would those be for you?
Here are 3 bare necessities my family can't live without:
1. Laughter
We all know that laughter is the best medicine. But sometimes, when you're going through a stressful patch, it's easy to forget how laughter makes you feel. My husband is a natural jokester. We can't go a few minutes as a family without someone erupting into laughter.
2. Love
Even when times are stressful, one thing we always stress as a family is love. No matter how cranky we get, or how annoyed we are because we are constantly in each other's spaces, we always treat each other with respect. Or, at least, that is what we strive for. LOL.
3. Movies
Even with all of the craziness, we were able to make sure we could access at least one of our TVs. We all love to watch movies as a family. In fact, we sometimes play movie bingo, which gets the kids even more excited.
If you missed my earlier post, I shared earlier this week that The Jungle Book is now out on Digital HD and Blu-ray DVD. But thanks to our friends at Disney, we got a surprise in the mail, and well…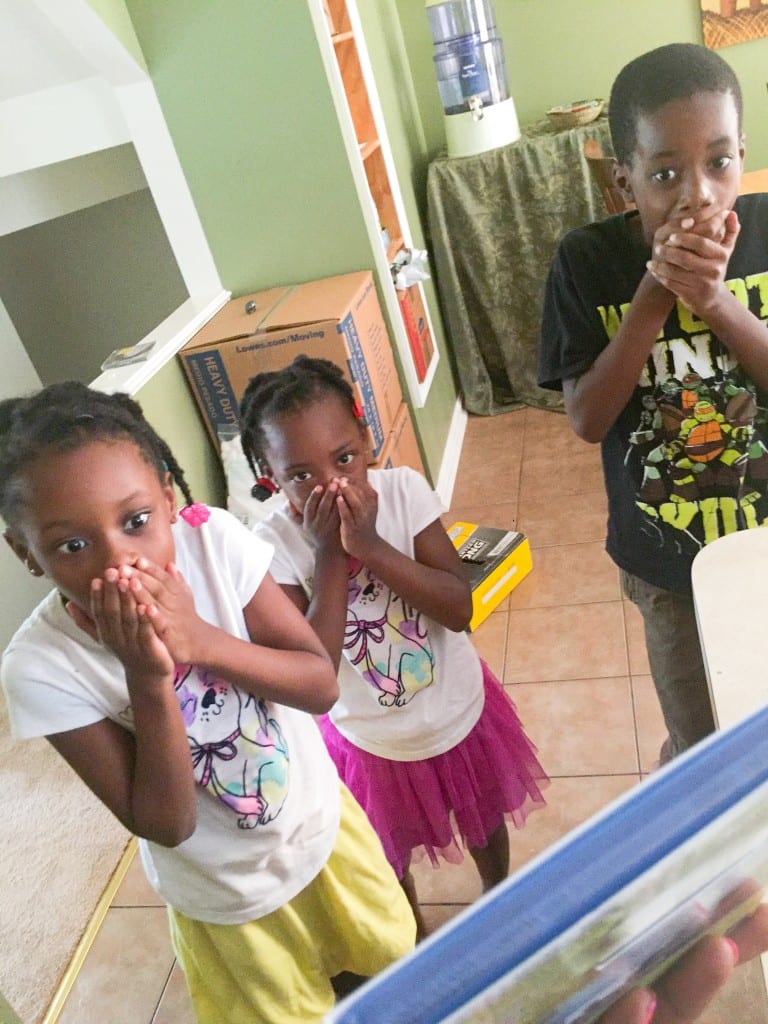 This look stayed on their faces for at least a good two minutes! Why you ask? Because we received a copy of the DVD, and they are pretty much fans of the film (then again, I don't think they've met a Disney film they're not a fan of). Seriously, you would think we were depriving them. They can never fully understand why we can't leave the movie theatre, go home and either purchase or download the film to watch at home the next day. Movies allow us to dream, to imagine and to go places we may never go. Movies bring us closer together as a family because it's our time to bond.
So now they are ecstatic because they get to watch it any time they want, along with the rest of their favorite Disney films.
Have you seen this adorable Bare Necessities video from The Jungle book?!
I love it!
What are some of the bare necessities your family needs that keep you all happy?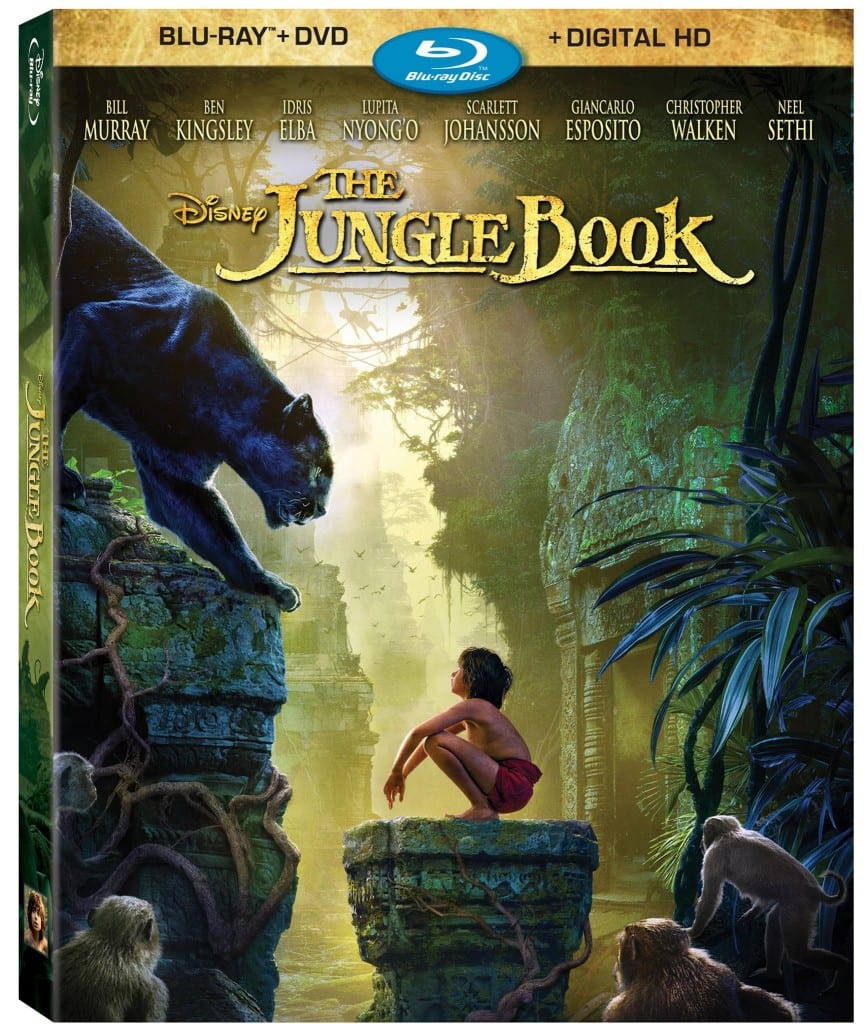 The Jungle Book is now out on Digital HD and Blu-ray/DVD! Be sure to check out their websitefor all the latest. And follow on Facebook, Twitter and Instagram for more info.
---
Disclosure: On behalf of Disney, I was invited to attend an all-expense paid trip to cover the world premiere of Pete's Dragon, as well as other press events. As always, all opinions are my own.