I don't know about you, but I am already looking forward to next summer and the plans that my husband and I have already started putting into place. One of the items on our list is attending the first ever Black and Married with Kids "Seminar at the Sea". I don't know if I'm more excited because hubby and I have never been on a cruise, or because this will be our first kid-free vacation since 2009, when we had our "babymoon" in Jamaica. So now that we've completed our family and are back to sleeping through most nights, it's time to kick it up a notch!
Although I'm sure I'll be near tears as we've never left the kids at the same time for this long, I know that we need this. I know that we have to continue to put in the work (and fun) to maintain a happy marriage, despite the challenges that may come our way. One of those ways is to surround ourselves with other couples who are also in happy marriages so that we can fellowship, learn from and interact with them. While I teach the importance of learning how to first love yourself as a mom and wife, it's also important to find time to reconnect with your spouse (and make your marriage a priority) so that you can set the standard for your children.
So here are 5 reasons why we're going on the 2014 BMWK Marriage Cruise, and why you should be joining us too:
1. We are sailing to Roatan, Honduras and Cozumel, Mexico – white sand, clear blue waters #enoughsaid
2. The kids will be practically begging to spend 6 days with grandma for round-the-clock spoiling fun.
3. Good food + good company + good fun = a great marriage cruise and stronger marriage!
4. A great way to relive your honeymoon, or take the one you never got to take!
5. We are sailing to Roatan, Honduras and Cozumel, Mexico – white sand, clear blue waters #enoughsaid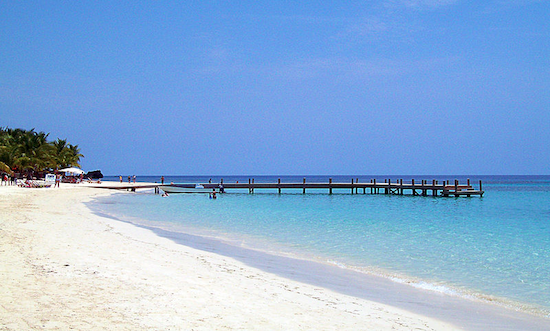 Join Lamar and Ronnie Tyler, the creators of BlackandMarriedWithKids.com, the world's largest African-American marriage and parenting website, for this once in a lifetime event! Check out the video message from this power couple below, and then be sure to visit:

www.BMWKMarriageCruise.com

to reserve your cabin today.
But HURRY! They started out with 60 a few days ago, and now there are only 20 cabins left. When you register by 11:59pm TONIGHT, August 26th you will receive $300 worth of bonuses for FREE to help you take your marriage to the next level! Click HERE to register.