Ordering pizza for the family every now and then is fine. But, for help with getting dinner on the table a few days a week, you want a healthy option. Your adult palette won't allow you to settle for Chick-Fil-A being the only option on those nights. But, how do you get your kids on board with other options?
The key to grabbing a healthy meal that everyone will love is finding restaurants that offer healthy meals with plenty of flavor. Here are a few of my family's favorites.
Mexican Fast Food
At these types of restaurants, you get to build your meal from ingredients that are already cooked. Our family likes to order bowls. When you order a bowl, you get to customize it to suit your tastes. Some of your options will include your choice of meat, fajita vegetables, rice, beans, cheese, and plenty of vegetable based toppings like Pico, salsa, shredded lettuce and corn. These types of meals are really flavorful and the whole process of building a bowl is appealing to most kids. They get to feel in charge of their meal. You know how much easier it is to get your kids to eat a meal that they have made or chose?  Some establishments that offer this type of food are Chipotle, Qdoba, and Moe's.
Take the stress out of deciding what to order when you dine out.
Asian Food
At Asian restaurants, the secret to getting a healthier meal is to choose a meal that is protein based rather than rice or noodle based. So instead of shrimp fried rice, you would choose shrimp and vegetables with rice on the side. Instead of beef Lo Mein, you would get beef and broccoli with a side of noodles. Asian food, just like Mexican food, is packed with lots of flavor. So, your family won't feel like they are being cheated on their take out experience like they may if you brought home salad.
Also, for many kids, an order of lettuce wraps or chicken satay are a huge hit. I think the dipping sauce is the real reason why kids love these dishes. I have found that I can get my kids to eat almost anything if I include a sauce on the side. Some establishments that offer this type of food are Pei Wei and Fast & Furious Japanese Grill.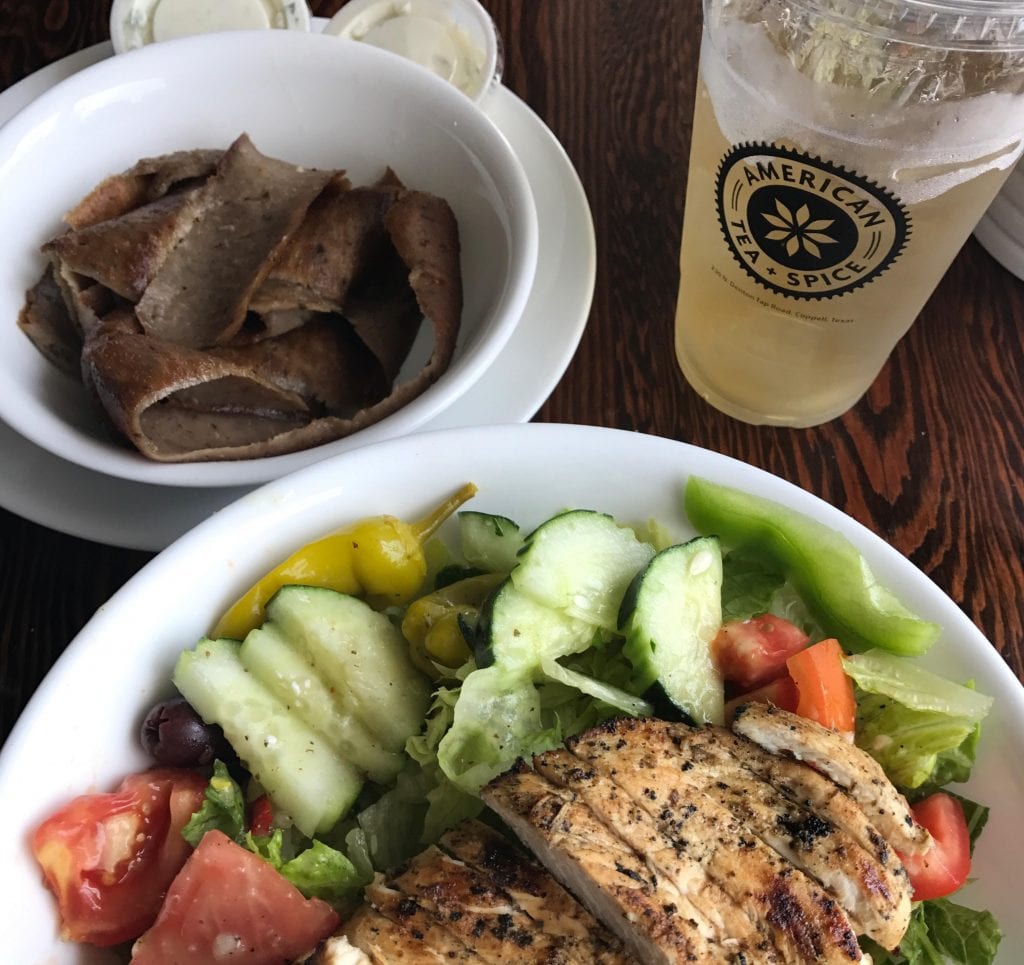 Mediterranean Food
Mediterranean food is another type of cuisine packed with flavor and full of healthy options. Some great options for this type of restaurant are kebabs, kebab platters with flavorful rice, and Greek salad. One thing that you want to know is that the pita bread is usually amazing and is really easy to overeat. So, if you are watching your figure, have one piece and be done with it. These restaurants also offer Tzatziki, a really tasty yogurt-based sauce. You may be amazed at how enthusiastically your little ones will gobble up their chicken when it is accompanied with pita bread and Tzatziki. Some establishments that offer this type of food are Zoe's Kitchen, Fadi's and Little Greek Fresh Grill.
So there you have it, a few healthy take-out meals that the entire family can love.