This post is part of a sponsored campaign with UnitedHealthCare to spread awareness about the Affordable Care Act and the importance of making sure you and your family are properly insured. Click here to see my coverage in detail about the Afforadable Care Act (especially as it relates to the African American community).
---
Having to watch or care for a family member in the hospital is hard enough. But having to deal with an unexpected hospital stay or medical procedure, and having to worry about healthcare coverage on top of that is even worse. I've had family and friends experience this, and I can only imagine how much of a stress reliever it would've been to have someing like Obama Care at those times.
When I gave birth to my last born almost four years ago, I was expecting to have to leave her for a day or two in the hospital like I had to with my first two. All three of them ended up having jaundice and needed to spend extra time under the phototherapy lights. To give birth and then not be able to take them home with me was really hard and I definitely cried each time.
What I wasn't expecting with my last born was being in and out of the hospital for the first four weeks of her tiny life. We were actually able to leave with her when I was discharged. But when we went in to her doctor's appointment two days later, we were immediately sent over to the hospital as she was in desperate need of phototherapy. What we thought would be a maximum of two days in the hospital, turned into almost a full week.
Fast forward a few weeks later, when she was twenty-nine days old (I specifically remember because had she turned thirty days, we wouldn't have had to experience this), we had to take her back to the hospital. She had caught some type of virus from my husband to include a high fever. Because she was so young, they had to do every test imaginable (spinal taps, several blood draws, etc). Long story short (I wrote about the full story in my book), she ended up having to get two blood transfusions which resulted in another week in the hospital.
The exhaustion, the anxiety, the lack of sleep was stressful, not to mention, I still had two other little ones at home. I still thank God every day for the health coverage we had because there is no way we would've been able to afford those hospital stays without it.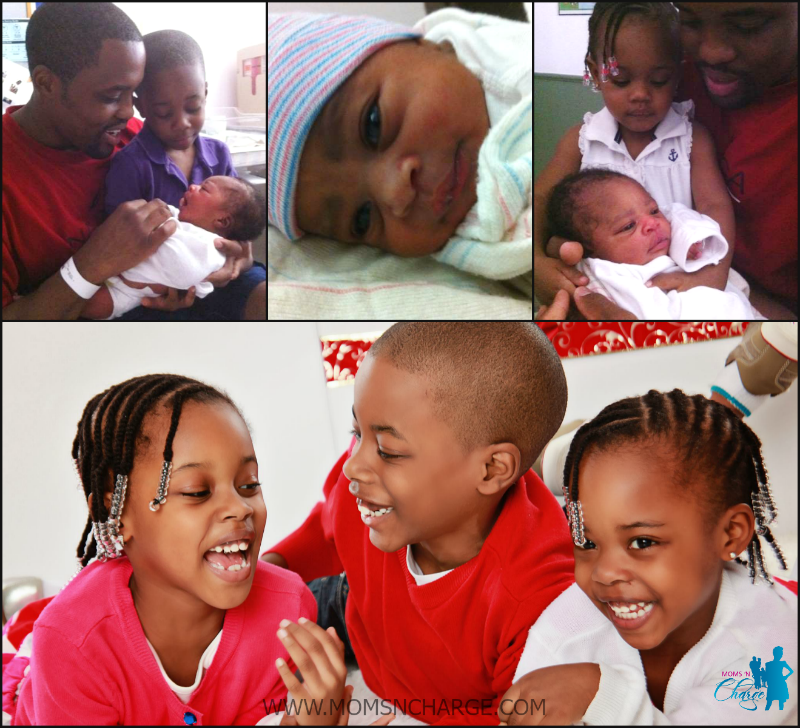 This is why I'm so passionate about making sure all families are equipped with the info and resources they need to get covered. I have a peace of mind knowing that my family, and especially my children will not have to worry about unexpected medical bills piling up simply because we didn't have insurance.
Here are 3 ways for your family to stay healthy and covered through the Afforable Care Act (ObamaCare):
1. Do the research
The more you know about the Affordable Care Act, the better prepared you'll be to make smart decisions about your coverage. First, learn about what has changed in health care. The ACA has raised the Medicaid limits in some states so more are eligible. They are also offering subsidies to eligible income levels above medicaid but still in the realm of struggling. Sites like United Healthcare, make it easy for you to find a health insurance plan that's right for you and your family.
2. Get covered before February 15th
Once you do the research, take action! See what open enrollment is all about and why it matters to you. Essentially, you need to use the time of open enrollment to get the proper health plan bought and set for your family. Find a plan between Nov 15th and Feb 15th to have coverage from the marketplace in 2015. You may even be able to save money in the process. If you don't get covered, you may have to pay a penalty.
3. Understand what you're paying for
Insurance companies want you to be healthy, and health insurance is actually cheaper for you if you are. That is why preventative care and other measures are being covered by insurance more often now. Health plans are annual and there are only a few ways to switch, whether a major life event occurred or its open enrollment time. It's important to look at deductibles, co-pays, premiums and maximum out-of-pocket as well as what is covered when comparing health plans. Think about your family and what kinds of things you see doctors for, get prescriptions for, or have operations for.
Still not sure which direction to go, or have unanswered questions about getting yourself and your family covered? Be sure to visit United Healthcare to find the health insurance plan that's right for you in three easy steps.