This post is sponsored by AT&T and the #DreamInBlack initiative. As always, all thoughts and opinions are my own.
---
Easter is one of my favorite holidays. I've learned to go into Resurrection Sunday with expectancy. There's just something about this day that reiterates the fact that He rose from the dead! It's a reminder about how/why the impossible is always possible.
This is why I couldn't pass up the opportunity to work with AT&T again for their #DreamInBlack campaign. You can check out my previous coverage here during the NAACP Image awards and here during Black History month.
Easy like Sunday morning
This year was the first time it was just me and the girls. Jr came down with a bad case of the flu. So daddy stayed home with him to hold down the fort. After celebrating my birthday the day before, it wasn't easy getting up early to head into DC. But we made it and I'm so glad we did.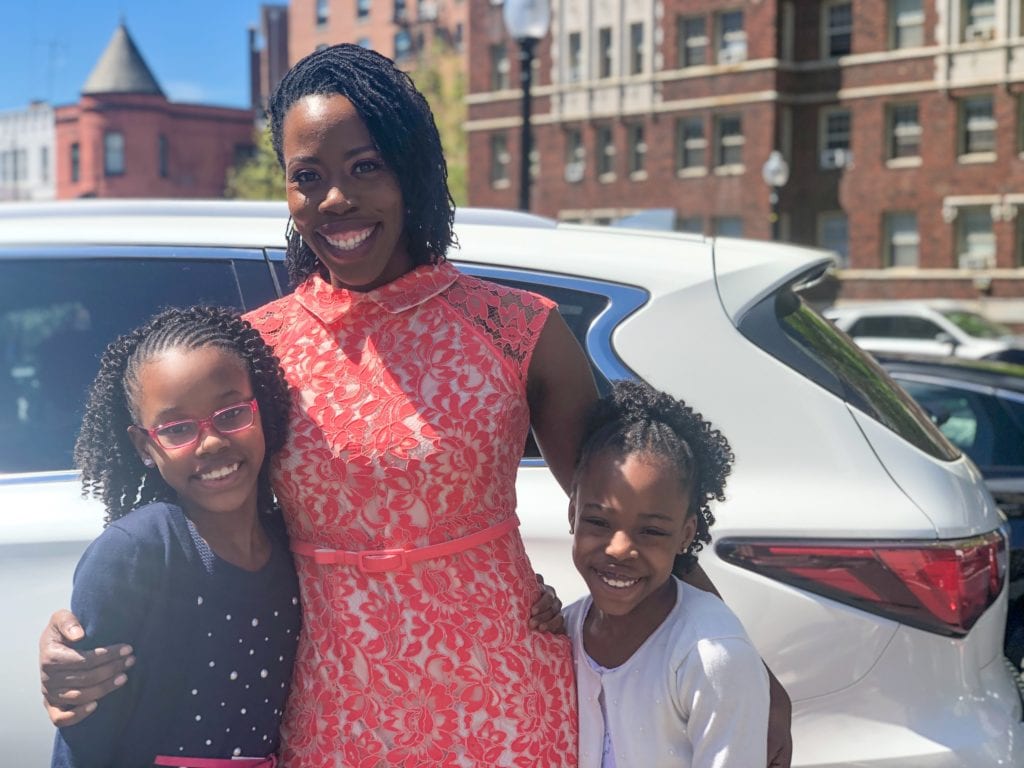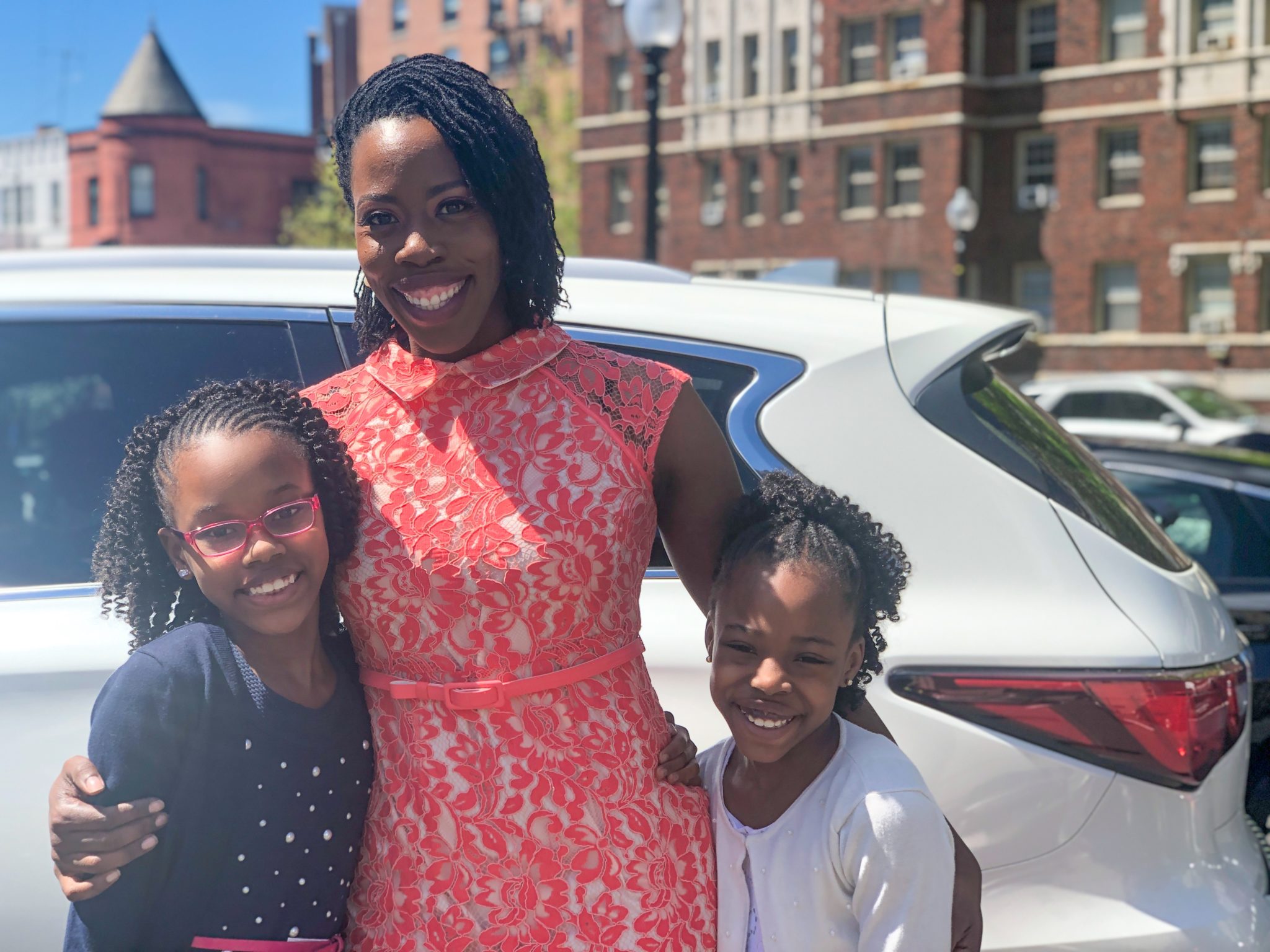 We got home from church, ate and I immediately hopped in the bed for a much-needed nap! I knew I needed to get my rest before the Stellar Awards started. So glad I did!
Do you have any idea how hard it is to sing, clap, shout and try to type coherent sentences on Twitter simultaneously? Yeah, I found that out last night. But it was oh so worth it!
The 34th Annual Stellar Awards
Hosted by one of my favorite gospel artists, Kirk Franklin, we had no choice BUT to have a holy ghost good time.
If you missed it, be sure to check out the red carpet fun. #DreamInBlack Honoree DeVon Franklin was on the red carpet to share what he's working on. In addition to his new book, his new movie Breakthrough came out this past weekend and I can't wait to see it!
The Stellar Pre-Show
Before the awards, you know there was a pre-show. And the stars that showed out were incredible.
So many great artists won #StellarAwards during the Pre-Show! #DreamInBlack #attpartner pic.twitter.com/fBk6EebOfE
— Angela Burgin Logan (@AngelaBLogan) April 22, 2019
Favorite Tweets from the night
There's something special about live tweeting shows like the Stellars. And the fact that this was Easter Sunday, made it that much sweeter!
Here are a few of my favorite tweets and convos from the night. Congrats to Johnathan McReynolds for winning big. His humility was amazing to watch as well.
"I'm going to make more room for God." YES! ~@jonmcreynolds #dreaminblack #attpartner

— Moms 'N Charge® (@MomsNCharge) April 22, 2019
Congratulations to @jonmcreynolds for winning the @att #dreaminblack Artist of the Year #StellarAwards2019 pic.twitter.com/NNGfhg9AlG

— Stellar Awards (@TheStellars) April 22, 2019
This song gets me every time too!
Me every time I hear "Not lucky, I'm loved" by @jonmcreynolds #StellarAwards2019 #DreamInBlack #attpartner pic.twitter.com/b1jH5oOe8G

— Angela Burgin Logan (@AngelaBLogan) April 22, 2019
I will keep the faith in reaching my goals by reminding myself that my journey is not about me and that I am worthy because God made me worthy. Period! #dreaminblack #attpartner #StellarAwards #StellarAwards2019

— Michelle Adams (@MichelleAdams_9) April 22, 2019
"It's OK to dream and it's OK to be Black. And when you do both – you better watch out because amazing things will happen!" ~ @DeVonFranklin #dreaminblack #attpartner

— Angela Burgin Logan (@AngelaBLogan) April 22, 2019
"Dream the impossible; dream your wildest dreams" ~ @YolandaAdams That's a Word right there! @att @TheStellars #dreaminblack #attpartner #ad pic.twitter.com/eAKm48uAMB

— Joyce Brewer (@MommyTalkShow) April 22, 2019
There were so many great tweets. You can catch the rest of them here and then join the convo using #DreamInBlack.
Get Ready to Dream in Black with AT&T
Are you living your dream life? Chances are, you are currently working on dreaming bigger for yourself and your family. Watching the 34th Annual Stellar Awards was exactly what my soul needed.
Being able to #DreamInBlack means taking the lid off of what's possible. It means going after things with impeccable faith and expectancy. And having platforms like #DreamInBlack and the Stellar Awards makes my job as a mom easier.
Be sure to follow the conversation and let us know how you are living your #DreamInBlack! And don't forget: you can Dream In Black every day with these emoji stickers and GIFs (so go crazy!)