So earlier this week I had the pleasure of attending a brunch for mommy bloggers held by Comcast XFinity. I admit, I definitely hesitated when I first received the invitation. I'm embarrassed to say I am that person that's been throwing out all of the XFinity mailers we receive. We also decided to cut to strings with our cable company because we didn't feel it was a good use of our money (especially since neither of us are big TV watchers).
At the event it was a mini reunion of sorts with some of my favorite bloggers. We talked motherhood, parenting and of course lots of tech, and enjoyed a fab lunch with NBC's Eun Yang.
Check out why XFinity is way more than just cable.
Xfinity X1:
This right here is entertainment on steroids, but the good kind. I was seriously blown away by this operating system, and then secretly side-eyeing all of my friends who have it but didn't tell me #selfish. You had to be there! But let me try and break down my favorite features for you.
Kid Zone: Like most parents, I'm extremely protective about what I allow my kids to watch. They know not to tap on any Netflix movie, YouTube video or Hulu show without asking me or hubby first. I just cringe when I think about what they could possibly land on if not watched closely just because they know how to get online and work these gadgets sometimes better than myself. Well, Kid Zone gave me the biggest sigh of relieve. Here are just a few dope features in the settings:

You can restrict content by any age (i.e. you may have an older child in the house that can watch PG-13 shows where a younger child, it wouldn't be appropriate for).
View Common Sense Media ratings and reviews (immediately know if that show or movie is right for your child).
Voice Command: XFinity has taken this feature to an all-new level. Let me tell you: I am the worst when it comes to remembering names of movies, shows, actors or actresses, songs, etc. My girlfriend has to break stuff down to me all the time because I'm so clueless. Well honey, my life just got had with this voice command feature. I don't need to know any names. I can say my favorite line in the movie, sing a song, aor name the actor/actress and their films will pop up #magic.

The remote is voice activated. I could see this potentially becoming a problem with the children fighting over whose turn it is to speak into it. But I'm willing to cross that bridge when it comes.
XFinity Home
I am here to tell you: you have not seen or had a home security system until you've seen or had Comcast's new home security system. Seriously, I'm counting down the days until we make the switch and experience this in real time for ourselves.
Picture this: you can't be home when the kids get home from school, but you always call to check to make sure they are there. What if you could see them get in the house at their scheduled time every day without ever having to be there? Or, what if you could send an alert to yourself at a certain time of day after you don't see them? Well, XFinity Home can make it happen for you. Their home camera system allows you to set a recording time and length of recording, so you can keep tabs on what's going on in and around your home. If you're traveling and want it to look like someone is home, you can control lights and other things from your tablet or computer.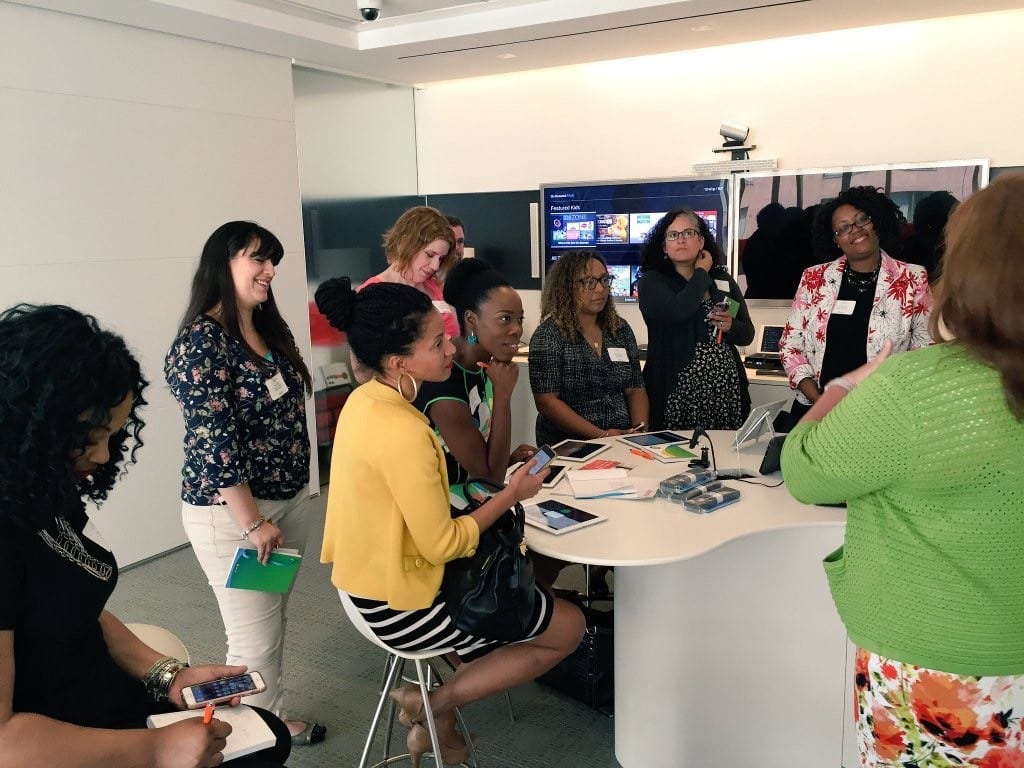 The best part? Even with all the bells and whistles that can come with this home security system, it's still less (almost half) than what we pay for our current one. You can get access to all of this for less than $30/month. Pretty cool deal if you ask me!
Afer we got the in-depth look into the X1, Home Security and Xfinity apps, we got to sit down, chat and eat lunch with Eun Yang of NBC News 4. We talked all things motherhood and tech, while we induldged in a delicious lunch and yummy social media themed cupcakes.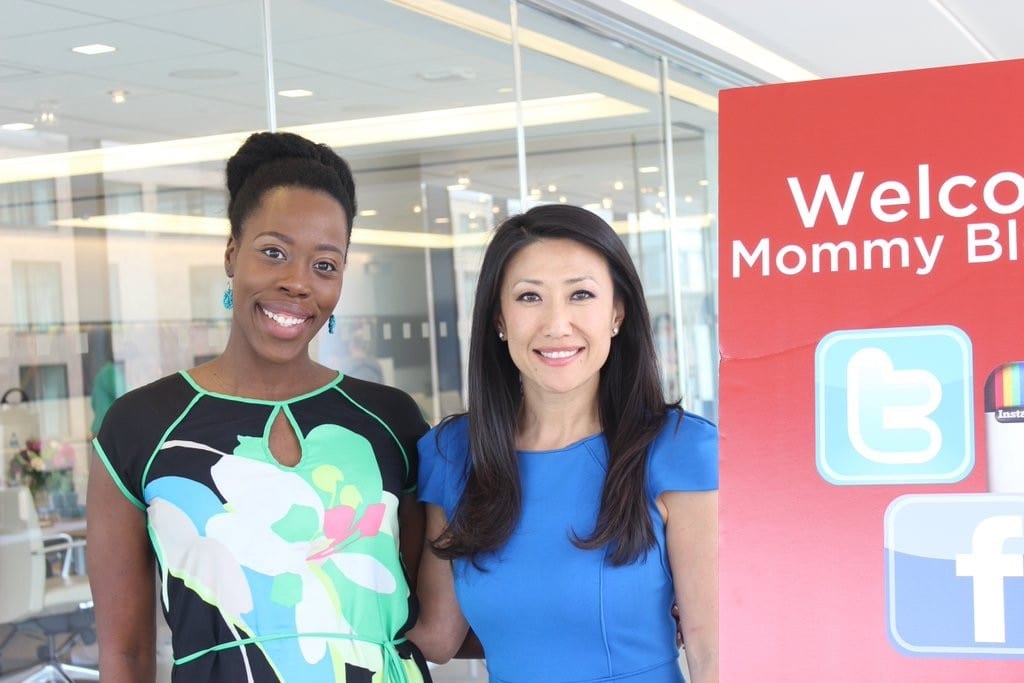 We then parted ways with a goodie bag of treats including the Samsung Galaxy Tab. My kids have already taken it over and I can't say I blame them.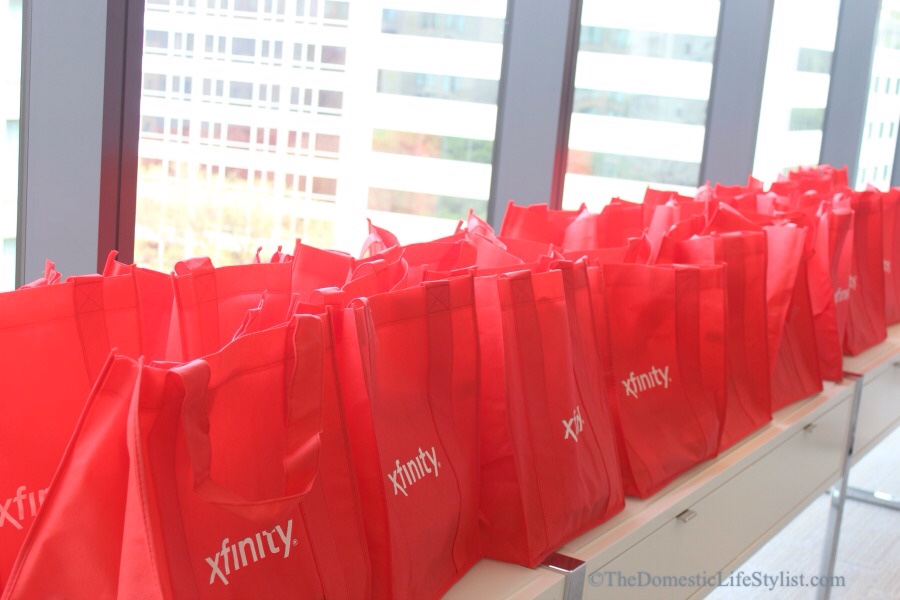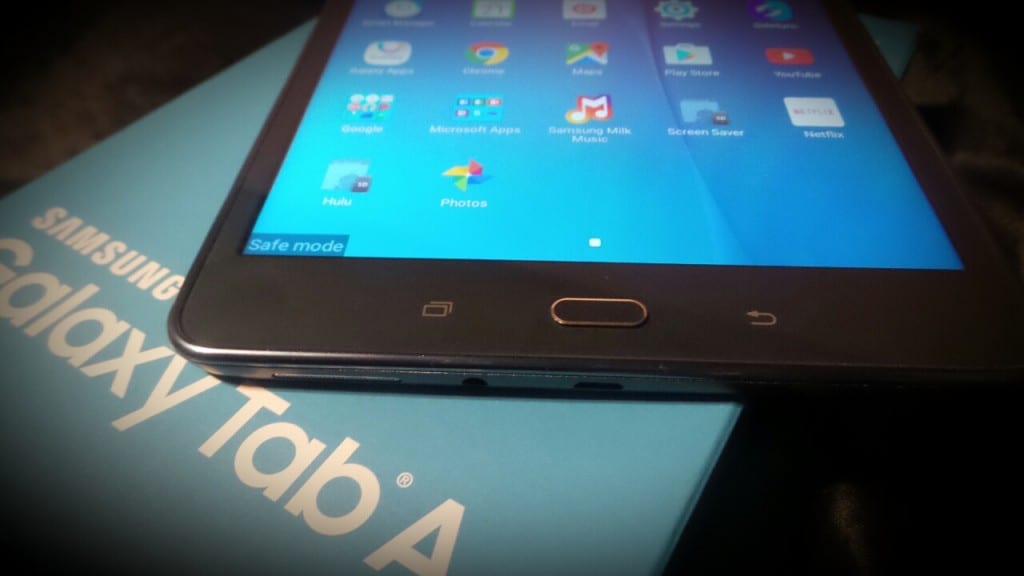 I love intimate events like these because I get to connect with some of my favorite fellow bloggers in real life, which is a bonus in and of itself.
I learned a lot. My jaw dropped probably one too many times. I probably said "Oh wow, that's awesome" more than the average person. But I was so happy that I went, and I really can't wait to get back into the cable saddle, this time with Xfinity.
---
Disclosure: I was invited to attend this fabulous Lunch and Learn by Comcast with NBC News Anchor Eun Yang, as part of their #XFinityMoms and #ComcastConnects initiatives. I received a free gift bag and tablet. As always, all thoughts and opinions are all mine.