When I first became pregnant with my son, I immediately considered myself a mom. Everything I did, and everything I put into my body became about this beautiful blessing that I had growing inside of me. When I look back now, I laugh about the things I was worried about (like leaving my baby with anyone other than myself or daddy), or the things that I laughed at other moms for doing (like checking on the babies 32.5 times as they sleep to make sure they're still breathing…I still do this now with all three). There were definitely things that I underestimated (like how long it takes to get a myself AND baby ready to go anywhere) before I became a mom.
So I thought it would be fun to interview this soon-to-be mom, friend and family photographer, Crystale Spearman. I wanted to capture what a first-time mom was feeling/thinking before the baby, and then come back and interview her maybe six months after her baby has arrived to see how/if anything has changed. Crystale and I go way back to high school days, and then re-connected a few years ago thanks to Facebook . And after taking our family photos a couple of years ago, we have been huge fans of her work ever since. All of the photos on my website and fan page were taken by this mega-talented photographer. So the next time you are in the DC, MD or VA area, you definitely want to make your appointment to see her. 🙂
Let's get started, shall we?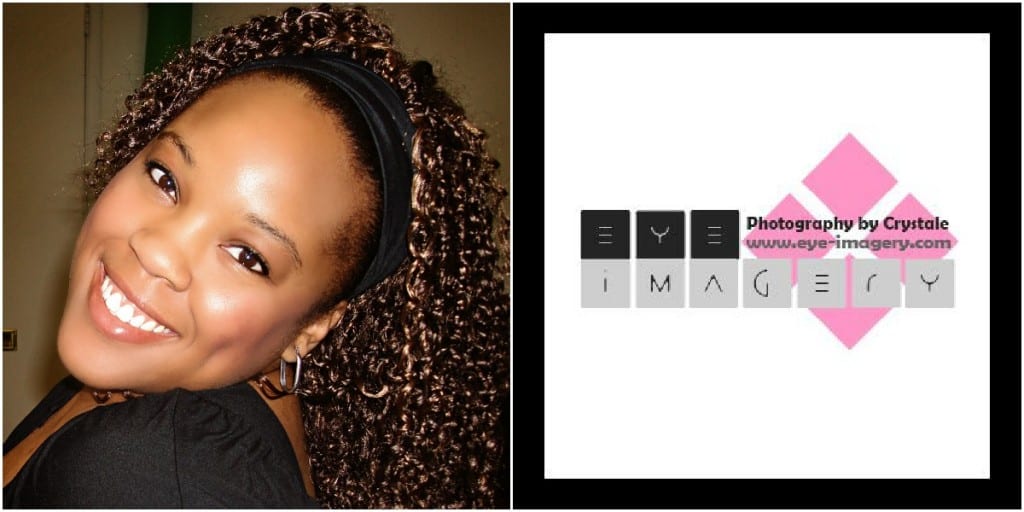 C: What scares you most about becoming a mom?
CRYSTALE: Right now, the thing that scares me most is honestly exhaustion and a lack of sleep.  Being that I'm a first time mom, I'm sure that there are other things that should be scarier to me that I just don't know about yet.  But, at this point, the thing I seem to think about most is no longer getting my beauty rest as I do now. 🙂
C: So funny because I love my sleep and was worried about that, but I hate pain more. So all of my worry/anxiety kicked in when I thought about there only being one way for the baby to come out. LOL
A lot of people don't know that you worked for Lockeed Martin as a Sr. Systems Engineer. How did you end up making the transition from an Engineer to Photographer?
CRYSTALE: It wasn't easy.  I had been at Lockheed Martin for 10 years while doing photography on the side.  My decision to leave was a combination of events including my photography business picking up speed and my job at Lockheed Martin getting on my last nerve. So, when my job happened to be offering a voluntary leave program for current employees in preparation for a layoff they would be having, I saw this as an opportunity to finally step out on faith and pursue my business full time.  Although the voluntary program was not intended for people like me (meaning that I was not on the list to be laid off), I still pursued it in hopes that they would allow me to go.  And, after a little bit of a fight, they did.  I felt that this was a great time to pursue my business because at the time, I was not married and I did not have any children.  So, my only responsibility was myself.  And, because of that, I felt that if I happened to fail, it would only affect me.
C: Well it definitely sounds to me like God was preparing you for bigger and better things. That's such an awesome story! Congratulations on taking that leap of faith when a lot of us would've continued doing what was "known" or "comfortable".

How did you come up with the name E.Y.E Imagery?
CRYSTALE: Well, it was a process.  First, I knew that I didn't want to have a name that someone else out there had, so there was a lot of Google searching involved.  Secondly, I felt at the time that I wanted to use something other than just "Portrait Studio" or "Photography" because I felt that my niche would be a little more than just the standard photography.  I wanted to create overall images… which is how I came up with Imagery.  I came up with the acronym E.Y.E., which stands for Enjoy Your Experience, because that's exactly what I wanted my studio to be about.  I had heard too many stories about how people hated getting their pictures taken because of this or that, so I wanted to create an environment where it would actually be fun to get your picture taken.  Where people could actually come and enjoy the experience instead of being traumatized by it.
C: Well I can truly say that you've definitely accomplished that! I am one of those people that have had terrible experiences at other photo studios (I could be mean and name some, but I won't). And for a family that takes a LOT of pictures, it was so refreshing to come to your studio for the first time, and every time since then. 🙂 You have also created such a strong brand for yourself that I immediately knew your work when I saw it posted on a friend's FB page. 🙂
Finish this sentence: When I think about motherhood, I can't help but get excited about…?
CRYSTALE:..looking at life through the eyes of a child.  I'm so excited about watching him grow and learn new things. I'm also excited about having an "excuse" to do new things myself.  Things that I may not have bothered doing or even knew about doing before having a baby.  I plan to give my son a very fulfilling life, and I feel that I'll be getting the same in return because of it.
C: That's awesome. I never thought of it quite that way, but you're right about that. And yes, you will definitely be receiving a lot of fulfillment in return.
Inquiring minds want to know: Who is going to shoot your maternity photos & will they be as good as the ones you shoot for your clients?
CRYSTALE: This is a good question because I've still been going back and forth about this. LOL. Part of me wants to have the experience of just being someone else's client and getting my pictures done by them.  But, another part of me feels that being that I know what type of portrait I'd like to have, why not just do it myself? 🙂 Set my camera up on a tripod in the studio and get the shots done! Or, even better, let my dad do the actual shooting.  I gave him my old camera awhile ago, and since then, he's really been developing his shooting skills.  So, with me directing myself, and him taking the pictures, I think we can come up with an image I love.
C: Wow! That is AWESOME! Hey, I say "keep it in the famly". I'm sure because you have such an E.Y.E. for photography (pun intended), they would probably come out better if you were able to shoot/direct them. Either way, I can't wait to see how they turn out. 🙂
Are we on Team Pink or Team Blue?
CRYSTALE: A big team BLUE! 🙂
C: YAY!!! Congratulations! I always wanted a boy first and our son is the best big brother to his little sisters that we could've asked for!
There is still more to share so tune in tomorrow for PART 2 of my interview with E.Y.E. Imagery Mom-to-be, Crystale!
To find out more about Crystale Spearman, please visit her website at www.eye-imagery.com, follow her on Twitter @EYEImagery, and "Like" her Facebook fan page.
If you know a Mom 'N Charge that should be featured in Real Moms, Real Talk (or, if that person just happens to be you), please send an e-mail to christine @ momsncharge.com with the subject title "Guest Feature: Real Moms, Real Talk". RMRT will be moving to a Blog Talk Radio station near you, so stay tuned!
Do you have questions for our featured Mom 'N Charge, Crystale?  She'd love to hear from you so post them here & then connect with her on Facebook!