As you know, last week, I was at my first land + sea adventure with the Disney Social Media Moms Celebration! I will be sharing several posts over the next few weeks to take you behind-the-scenes on some of our experiences.
One of these experiences I'm excited to share with you is coming to Disney's Animal Kingdom: Caring For Giants.
Because of the fact that this exhibit is not yet open to the public, I was lucky enough to be amongst a very small group of influencers chosen to get this sneak peek while at Disney. We were not allowed to have any cameras or record any audio from this encounter, but in true Disney fashion, it was magical.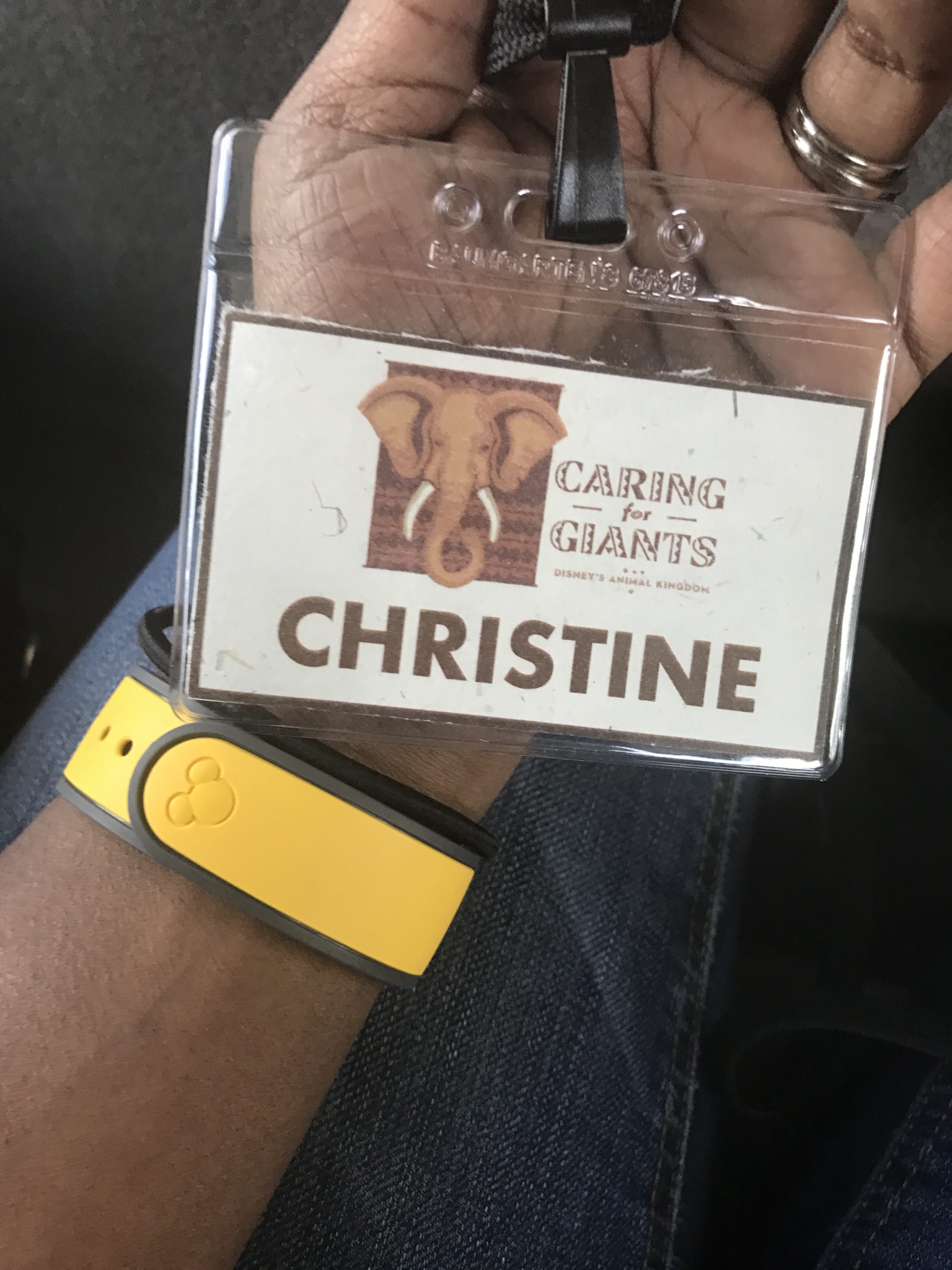 What is it?
Caring For Giants is a unique exhibit in which guests will be given 60 minutes to experience elephants in a way they never have before – about 80 to 100 feet away.
Guests will meet African cultural representatives (we got to meet two of them) to learn about Disney's conservation fund efforts (to include elephants and the bees project). They will speak with dedicated animal care experts who care for these beautiful African elephants at Disney's Animal Kingdom.
The awesome thing about meeting the African cultural representatives is that they speak to their own personal stories of their homeland.
In addition, we got to hear about their experiences working at Disney as well as why this opportunity meant so much to them. They were excited to be a part of this experience and bring a piece of their own culture to Disney World.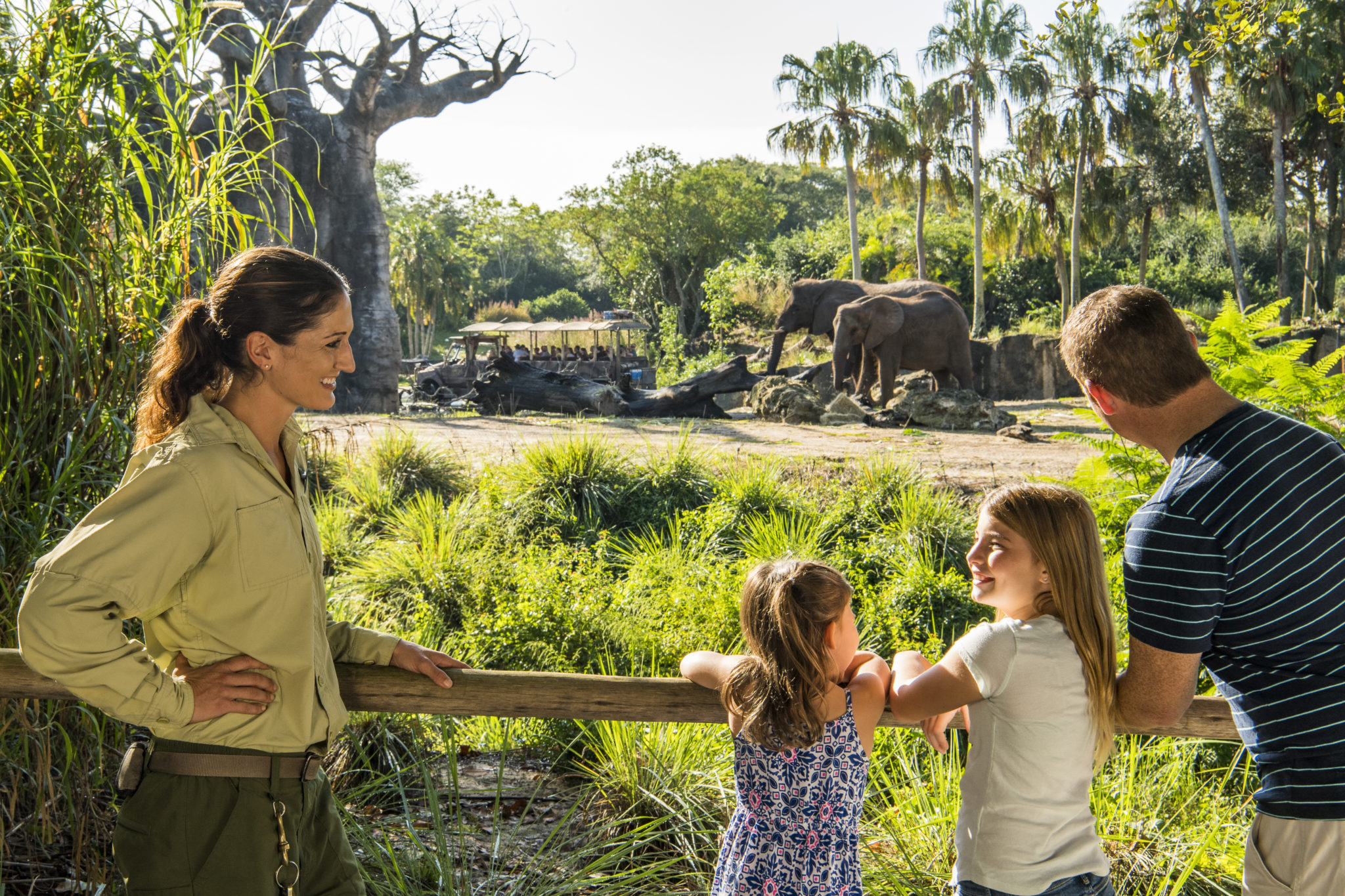 Who is this for?
Caring for Giants is an exhibit the whole entire family will enjoy. My kids absolutely love learning about animals and visiting the zoo.
When I told them I got to spend some time with elephants that day (including the new baby elephant, Stella), they were slightly jealous. Actually, my son was not happy. But I told him we would come back and see it when it opened.
I love that this experience gives you a close-up into the lives of these beautiful animals. Have you met baby Stella yet?
We seriously could not stop watching her with her mom and her siblings. This is truly a one-of-a-kind experience. I had no idea beforehand what it really takes to care for these animals, so it was a great learning experience.
How to experience Caring For Giants
Registration for this new offering opened on Feb. 8th, and the first Guests (up to 140 a day) will be able to experience the tour starting March 12th. Offered 10 times a day (at select times from 10 a.m. to 4:30 p.m.), Guests will meet tour guides across from the Kilimanjaro Safari attraction entrance and be guided backstage. Cost is $30, and discounts are available for Passholders and Disney Vacation Club Members.
One of the things I loved is that these will always be done in small groups of about 14 people. So you won't have to worry about crowding or not being able to see.
Visit DisneyAnimals.com to learn more about elephants and other animals at the Walt Disney World Resort.
The Enchanted Extras collection include a number of nature experiences across the Walt Disney World Resort.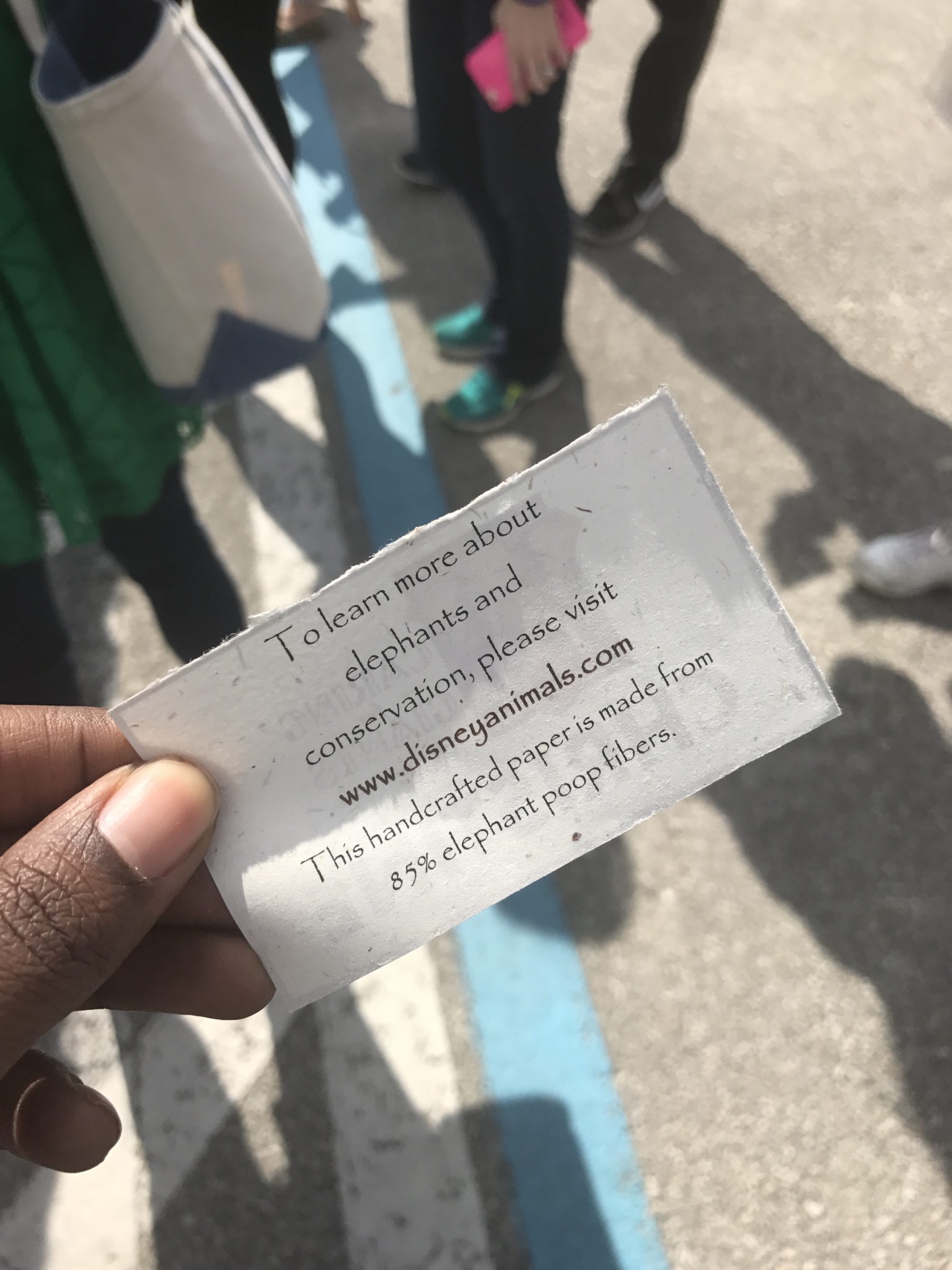 Have you visited Disney's Animal Kingdom? Comment below and let us know what you think about this new experience, Caring for Giants?
---
This experience and day at Caring For Giants was sponsored by Disney World. As always, all thoughts and opinions are my own.