While the topic of grief is generally a very hard one to discuss, it's also one that is very necessary. The subject of grief is something that I will definitely be discussing with my children, and it will be in several layers as they get older.
This is why I'm so grateful to share this guest post from Crystal Marable, who also happens to be the amazing children's author of Graceful Gabby in which I shared here some time back. I'm so excited to have Crystal as a part of the Moms 'N Charge community and look forward to sharing more wisdom from her.
Thank you, Crystal for sharing your personal story and for these tips on coping with the loss of a loved one.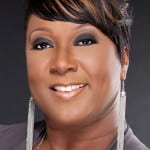 The following post was written by Crystal Marable. Crystal Marable, the Mother-Daughter Connector, mentor and advocate for girls, is the founder of the Graceful Girlz ministry and author of the inspirational children's book Graceful Gabby Finds Love In Blue. The Graceful Girlz ministry is leading the path to inspire girls to develop in character, integrity and self-esteem. She encourages girls to display and share the Fruit of the spirit with others and to use their spiritual gifts to impact their families, schools and communities.

You can connect with Crystal on Twitter and Facebook.
I can't think of one person who enjoys losing something.  In fact, when something is lost, we tend to panic while embarking on a mad search to find that which was lost.  I know personally,  when I lose something, I begin to back track my steps trying to remember what I did each moment up until I lost "it".  That can be agonizing because I will often find myself getting anxious, experiencing memory loss and deliriously trying to remember what in the world I did to lose that "thing"?
It is my opinion that in life, we all suffer two types of losses. We lose things that can be replaced; tangible items like a watch, a ring, a license, or a favorite hat.  Losing these things can cause immediate distress, however they can be replaced if they are not found.  Then there are those things we lose that cannot be replaced. What happens when we lose significant people or things in our lives?
"How do we turn the tragedy and pain of loss into a positive energy that will not only guide us through life, but will also help us to find joy in the midst of that loss?"
I have been answering those questions every day of my life since February 14, 2012, the day I lost my mother.  For me, this loss has been the most significant and painful loss in my entire life.  I don't claim to be fully healed; however I can share five petals of strength that I have gained along my journey in the last twenty-two months:
1. I have learned to appreciate the here and now of life.
The sudden loss of a loved one has taught me to cherish each moment, every minute and every second of my life.
2. I have learned to live fully and love fully.
I take more time to not only tell my family and friends that I love them, I ensure that I show them how much I love them every chance that I get.
3. I have learned to be honest with myself.
I've learned to do the things, be around the people, and to participate in the activities that genuinely make me happy, encourage me and inspire me.
4. I have learned to dream big.
I've learned to pursue my dreams and accomplish things that will leave a legacy of love and learning for my children, their children and generations to come.
5. I have learned to appreciate nature and God's creations.
I listen more for the sound of birds chirping, I marvel at the gentleness yet powerfulness of the ocean, the rain is refreshing, I soak in the warmth of the sun and butterflies amaze me…I appreciate life.
These are my petals, delicate but strong enough to hold a single tear drop.  Allow your tears to rest on a petal that is meant to make you stronger, wiser, peaceful and content.  I have lost the most significant person in my life.  However, in my losing, I have gained understanding, faith, perseverance and strength.  I am steadily gaining peace in my immediate surroundings and a peace in knowing that one day we will meet again.
Hopefully, the sharing of my journey to find joy in losing will help someone else who is grieving while trying to move forward to live life in peace, spiritually centered and with purpose.  Be encouraged and remain faithful.
If you have lost a significant person in your life, what are some ways that you cope with the loss of your loved one?