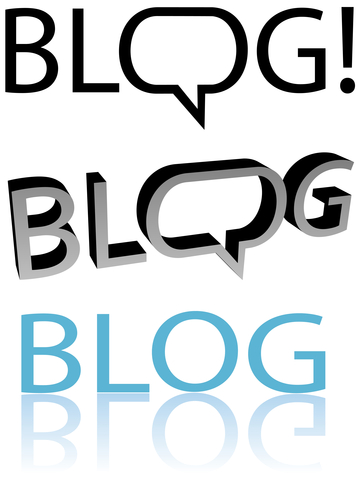 When I started my blog nearly two years ago, I barely even knew what a blog was. I just knew that "everyone was doing it", and it was something that I was going to have to learn if I wanted to elevate my small business success. I hadn't even planned on starting a blog because 1) I didn't feel I had anything to blog about and 2) I thought blogging was for people that didn't have anything better to do. Almost two years later, and I'm wondering what took me so long to learn how to simply embrace the blogosphere? It has been the biggest blessing for me since I launched Moms 'N Charge in 2012, and I have formed the most awesomely amazing relationships through blogging. But I had to learn to embrace it.
I friend of mine recently told me about the Femworking Blogger and Small Business Conference being held on October 26th. This particular conference excited me because it is brining together two things I absolutely love: blogging and empowering moms/women. So when I found out about their blogger panel contest, and their request to share information about lessons learned through blogging, it was a no brainer for me.
Over the past few months, I've been getting a lot of inquiries from friends, clients and associates alike about how to start a blog, and tips for writing blogs. There are so many things I've learned since I started, but I wanted to share my top 6 tips.
6 Success Tips for New Bloggers:
1. Be authentic. As a new blogger, it is so easy to get wrapped up in what everyone else is doing and how they are doing it. It can be difficult to get into a groove and find your own voice. But people know and appreciate when you're being authentic. Speak from your heart. Don't try to be someone you're not because you think that's what people want to read.
2. People are BOLD behind their computer screen. When I first started writing for Black and Married with Kids, it was the first time I really had to learn to grow some thick skin. When you first start blogging, most of your readers are friends, family and their friends and family. So writing for such a big platform like BMWK, you're exposed to the real world of how harsh and cruel some people can truly be. It's so easy to take comments personally, especially when you're being called things like "irresponsible" or a "dinasour" (ouch). But 9 times out of 10, those people haven't even taken time to read the entire article. So just take it with a grain of salt.
3. Be creative and think outside of the box. I had no idea that blogging was more than just words on a website. You know that saying, "pictures are worth a thousand words"? Well the same holds true when blogging. Sometimes a simple picture will drive a point home quicker and more powerfully than any words you can carefully put together. Blogging can be a video (yours or otherwise) with an opinion attached. It can be a link to an article with your point of view, or a giveaway. There's no cookie cutter way to do things, but lots of great options you can implement.
4. Choose your titles wisely. The title of your blog post is usually more important than the content. Think about it: when you watch the news, they always give you those headline teasers that tell you what's coming up. This is so you have to stay by the TV and wait until commercials are over in order to hear the details of the news story. The headline is what draws people in to click on your post and read it.
5. Be consistent. When I started out, I thought that publishing a post once a month was blogging. It wasn't until I started creating new content and posting regularly, that I began to gain a following and build relationships with other amazing bloggers. Don't try to blog 6 times a week just because someone said you should. Do what's realistic for you, but once a month isn't going to cut it either (*wink).
6. It's not about you. Blogging is a conversation. Yes, people may click on the title link to read the post, but if it's all one sided, then you may risk the chance of them coming back. You always want to leave room for your audience to chime in with their own thoughts and opinions. So if you want to start a conversation, be sure ask a question and invite them to share their thoughts in the comments section.
So on that note…
For the veteran bloggers: What tips would you add to this list that you've learned since you began your blogging journey?
For aspiring bloggers: What are the challenges you are facing with getting started?