This past Mother's Day Weekend, I reflected on my life. I compared this year to last year and saw a remarkable difference in the woman known as Tanya Barnett: 2015 Me vs. 2016 Me. The differences were like night and day. I asked myself what the stark contrast was? After all, I have the same home, husband and kids. I did put on a few extra pounds, however, I can still fit my clothes (I refuse to buy a larger size).
I continued to ask God to show me what happened to the old DEFEATED me (not that I was missing her or anything). He gave me a great revelation: there was an "Xchange".
My lifestyle was "xchanged"! My way of living life was exchanged. My mindset was exchanged and shifted.  I adopted strategies to have more control of my life which resulted in an acceleration in achieving goals and the progression of my businesses.
A new VICTORIOUS ME EMERGED!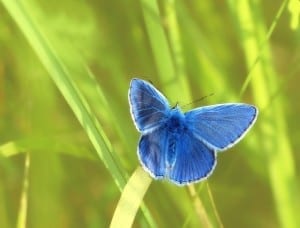 These were the 4 mindset changes I made:
Devotion: I now begin each morning with a devotion no matter how short. Sometimes, I read a short one from KingdomBOSS by Tiffany Bethea.  I also like the Bible app on my phone. It reads the scriptures to you. I let it play while I am brushing my teeth and then I pray. This helps me set up my day for good things. I say positive things about my day, my family and my businesses.
Also Related: 3 Things to Evaluate so that Positivity can Flourish in Your Life
Discipline: This is a biggie. After my devotion, I look over my goals in my Whose Shoes Are You Wearing? 2016 Transformational Calendar by Julian B Kiganda and Christine St.Vil. This calendar has a place to write your goals and to write action steps. I look at this daily and keep it on me all day as a reminder. I love that it has quotes and a prayer. I glued the 91st Psalm in it as well, as vision-board items. This helps me stay focused on what I need to do for the day. This disciplines me to not get off track.
Don't Over Commit: The major thing I did differently this year was I stopped over-committing. I actually stepped down from boards of 2 groups that I was no longer finding joy in and I also began to tell people "no". At first, it was hard to say "no", even to my husband, but in doing so I am not going crazy trying to do 100 things every day.
Do Take a Break: In the Whose Shoes Are You Wearing? 2016 Transformational Calendar , there is a place to write how you will reward yourself for accomplishing the month's goals. I am so glad this is in there. This forces me to take time for myself. So far I began getting pedicures, massages and soon I'll have my first facial. I never did these things for myself. I now let my husband know ahead of time that this is my time and he respects it.
As you continue through this month, what mindset shift can you adopt?