A few weeks back I returned from Social Media on the Sand in Turks & Caicos. One of the things I was excited about learning more about was the amazing work Scholastic is doing. I don't know anyone who didn't grow up with Scholastic. I remember getting excited to circle all the different books I wanted to read/purchase/earn. I remember my love of reading as a kid and want to find ways to pass that on to my children, and to nurture it for them through adulthood.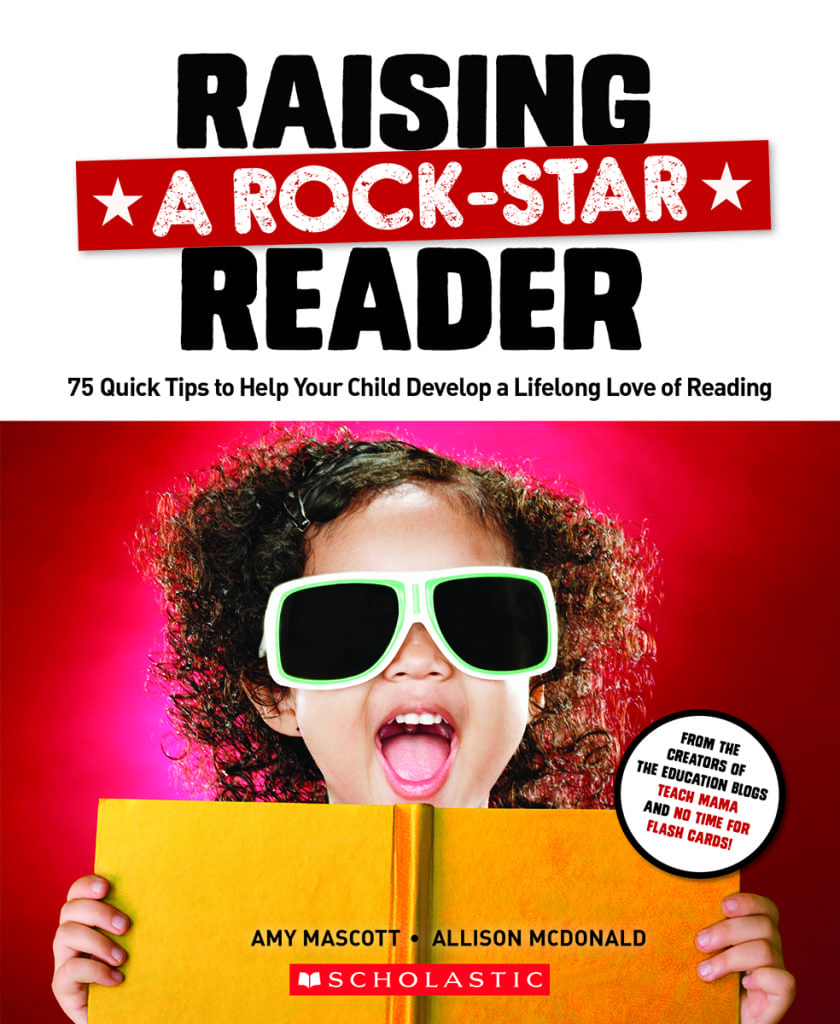 So when Bloggers Amy Mascott (Teach Mama) and Allison McDonald (No Time for Flash Cards) debuted Raising a Rock Star Reader, published by Scholastic, I was all in! And I was super excited that each of us got to take home a copy. I'm a firm believer that the earlier you can incorporate great habits like reading with a child, the more that child will grow to love and stick with those great habits. This book is full of easy and practical tips and strategies to get your kids reading like "rock stars". I also love that it gives a laundry list of recommended books by age. And with the holidays coming up, these would make great additions to any child's reading library.
This book will help busy parents get their child "reading ready." Published by Scholastic (NASDAQ: SCHL), the global children's publishing, education and media company, Raising a Rock-Star Reader, is available today at book retailers and online.  Click here to purchase your copy today!
Check out this awesome infographic which illustrates 10 tips to keep kids reading on the go:
[tweetthis]#Infographic: 10 Tips to Keep Kids Reading on the Go #travel @scholastic #RaiseAReader[/tweetthis]

Some tips from Raising a Rock-Star Reader include:
Activities for holiday travel: Families traveling over Thanksgiving or December holiday breaks can transform travel games into learning opportunities:
Clap out family names: Practice syllables by clapping out the names of family, friends, and even pets.
Tell popcorn stories: Share little stories using whatever pops into the storyteller's head. Start the story off with, "Once upon a time, there was a…" and see where it goes.
Fun reading games during holiday vacation : Families who are stuck indoors on cold winter days can try fun reading-ready activities, including:
Rhyming "Go Fish": Play this picture card game to grow children's vocabulary skills. Parents can create their own cards or download "Go Fish" cards from teachmama.com or notimeforflashcards.com.
Write on the walls: Tape paper to the walls, use window markers, or paint the walls with special blackboard paint to create a space for kids to work on fine motor, letter formation, and writing skills. Let kids scribble or paint freely, write giant letters and have fun.
What ways do you nurture a love of reading with your kids?
---
This post contains affiliate links.