Being a stay-at-home mom (SAHM) is not something I had ever considered…ever. I didn't have anything against SAHMs, I just knew that it wasn't "for me". I knew I wanted to continue working to climb the "corporate ladder" (or so I thought).  Now that I've been a SAHM for almost two years, I can't imagine spending my days any other way.
Below, we are continuing with the top 10 reasons I love being a SAHM. We'll pick up where we left off, but you can click here to see part 1 if you missed it.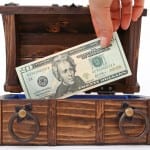 6. Being able to save money:
My husband and I have a somewhat unique situation in that we've never had to pay for child care. When I was pregnant with our son (now five), we decided that my husband would start working the overnight shift so that he could stay home with him during the day while I went to work. I was initially nervous about what that would mean (having to fend for myself at night), but it definitely gave me a peace of mind when it was time for me to go back to work. Now that we have three kids, my paycheck would be paying for childcare if I were still working outside of the home. Being a SAHM has allowed us to not only save money on childcare, but also on gas, food and dry cleaning, etc.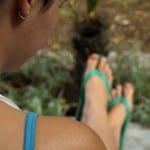 7. No more mandatory stockings, closed-toed shoes or other lame dress code policy:
There is nothing better than waking up in the morning and being able to throw on anything that I want – funky earrings, chunky bracelets and bright colors are all customary now. I have no more worries about snagging my stockings, or wearing uncomfortable suits. I no longer have to sweat wh`ile wearing blazers in the summer time, but instead can wear flip flops and tank tops. And should I choose to make it a family pajama day, then I reserve that right too. Being a SAHM means that I am no longer confined to any stiff corporate dress code policy.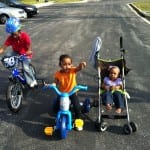 8. "Staff meetings" are much more enjoyable when they involve coloring books, random trips to the park and mid-day shopping excursions:
I think one of the best things about leaving corporate is not having to attend the drawn-out and redundant staff meetings. You know….the ones where you're asked your opinion on the changes you'd like to see take place, only to be talking about the same issues six months later? Well I am quite happy to trade in these meetings for the adventures that the children share with me daily. I'm happy to sit around the table and exchange stories and pictures with them, or take them to the park and run around with them. Being a SAHM affords me the opportunity to really spend time with my children.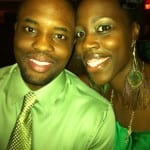 9. Being able to spend more quality time with my husband:
Because my husband was working nights while I went to work during the day, we were literally ships passing in the night. There would be many times where he would have to meet me at my job with the kids, transfer them to my car, and then head to work, while I headed home. It was exhausting. It was stressful. It left very little time for us to spend together. But now that I'm home, we are less stressed, and more well-rested. We make the conscious effort to date each other on a regular basis. Being a SAHM allows me the opportunity to put the primary focus back on my marriage, and truly appreciate the time that I get to spend with the love of my life.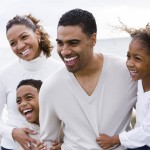 10. FREEDOM! To do all these things and so much more! 
When I wake up every morning, I now have the freedom to decide what I will (or won't) do each day. When I was working, more often than not, I had to do things that I really didn't want to do, or talk to people that I didn't care to talk to. Now I have the freedom of choice. Even though it's the most challenging profession of my life, I wouldn't trade it for anything. Being a SAHM has taught me that sometimes we don't know a blessing until we receive it. And this is one blessing I don't take for granted. Being a SAHM has changed my life for the better in more ways than one. It's not a job I ever envisioned for myself, but a job I am grateful that God has entrusted me with.
"At the end of your life, you will never regret not having passed one more test, winning one more verdict, or not closing one more deal. You will regret time not spent with a husband, a child, a friend, or a parent …. Whatever the era, whatever the times, one thing will never change: fathers and mothers, if you have children, they must come first. You must read to your children, and you must hug your children, and you must love your children. Your success as a family, our success as a society, depends not on what happens in the White House, but on what happens inside your house." ~Barbara Bush
There are so many benefits and rewards from being a stay at home parent.  But we also realize that it requires a lot of sacrifice…especially financially.  If you are (or were) a SAHM or SAHD, what has this experience taught you?  If you've never wanted to Stay at home…please share with us why?