Not long ago I was living the definition of insanity. You know, doing the same thing over and over again and expecting different results?
In my instance the insanity was staying in my corporate job even though it was literally making me sick (anxiety, insomnia, high blood pressure, and having Braxton Hicks contractions early in my pregnancy).  But in my mind, I thought that I needed to just stick it out…that things would eventually get better.  Well, after three years on the job, they only continued to get worse.
Three years ago, I did the scariest thing I had ever done in my life.  I walked away from my corporate job when I was almost seven months pregnant with our third child…no plan B, no emergency fund, nothing.  After several months of agonizing over the decision (my husband was very supportive of me leaving), I realized that keeping my sanity and preserving the health of my unborn child was going to take a leap of faith.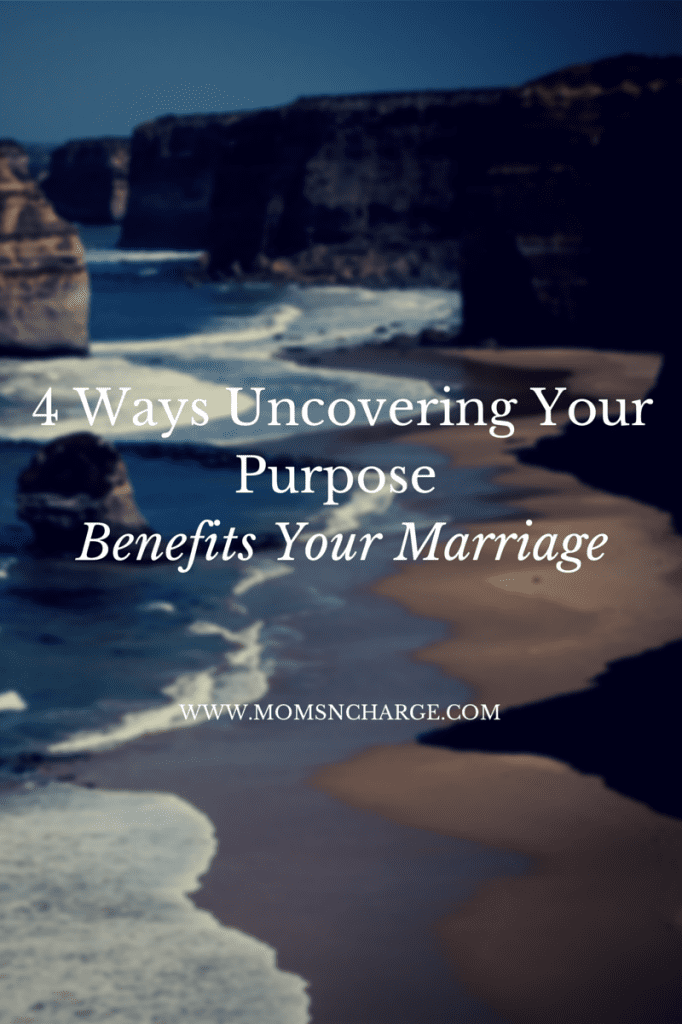 While I thought I knew beforehand, at that particular moment I was clueless as to what it meant to find and walk in my purpose.  Nor, did I think it had anything to do with my marriage.  And it wasn't until nearly a year after I left, that I realized God needed to get me away from all of the distractions in order for me to clearly see my purpose.  Leaving my job was the only way I was able to shut out the noise in order to uncover my own purpose in life.
I've talked about the importance of being a happy wife and how it starts with you.  But part of being a happy wife is understanding what makes you happy?  Who is the happy, motivated and care-free person you used to be before you were married?  (Or if you were never there, then that's a whole other post for a different day.)  How do you take time out to celebrate yourself?  How do you take time out to spend on cultivating your goals and dreams?
What I learned was that not being fulfilled was a big factor in my lack of happiness.  I wasn't unhappy with my husband or in my marriage.  But because I wasn't happy in general, it began to manifest in my marriage.  Looking back, I'm just glad I married a man with eternal patience and mercy.
In my new book, Whose Shoes Are You Wearing: 12 Steps to Uncovering the Woman You Really Want to Be, I talk about the importance of finding your God-given "shoes," your purpose.  Here are 4 ways uncovering your purpose benefits your marriage:
1. It allowed me to dream again.  I didn't really understand what it meant to "dream big" before I took that leap of faith three years ago.  But now, I have daily conversations with my husband on what our dreams are for our future and our family.  I fall in love again with my marriage on a daily basis.