As I look at the title of this post, I can't help but laugh because being a stay-at-home mom (SAHM) is not something I had ever considered…ever. I didn't have anything against SAHMs, I just knew that it wasn't "for me". I knew I wanted to continue working to climb the "corporate ladder" (or so I thought).  Now that I've been a SAHM for almost two years, I can't imagine spending my days any other way. There are so many reasons I'm happy and grateful to be a SAHM, but I thought I'd share my top ten reasons with you. So here we go…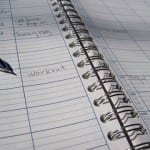 1. Being able to create my own schedule 
Working in the fast paced world of recruitment, my schedule was never really my own. From the time I got to work until the time I left, my calendar was blocked off with numerous meetings, interviews or other mandatory events. It was not easy to take off or leave work early if something came up at home. Now that I'm home full-time with my kids, I have the pleasure of creating my own schedule & being able to change it as I see fit. Granted, sometimes the kids do control the schedule, but I can handle changes coming from them. My husband and I no longer have the issue of me not being able to get off work, in the event that he needs to stay at work longer or go into work earlier. I don't have to choose between work and family. Being a SAHM gives me back a big chunk of my life that I hadn't even realized I'd lost.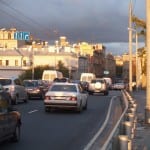 2. No longer having to spend time sitting on the road to get to a place that I don't care to get to
With my last full-time job, I lived about 18 miles from the office…but it would take about 45 minutes to get to work. Anyone that knows me, knows I'm not a big fan of driving. Add some senseless traffic to the mix, and you've got a recipe for instant attitude. I know people in the DMV who spend a lot more than 45 minutes to get to/from work, and I have no clue how they do it on a daily basis. But what I do know, is that it's not for me. Sitting in traffic (especially when it's unnecessary) drives.me.NUTS. Being a SAHM has given me back a piece of my sanity (it's taken some of it too, but we'll save that post for another day).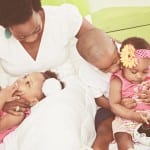 3. Being able to see my kids everyday:
When I was working outside of the home, I was usually gone before the kids woke up, and got back home just in time to feed them dinner and put them to bed. Now, when my kids wake up in the morning, I'm there. When they go to sleep at night, I'm there. When they need to get the doctor, I take them. When they get sick and I have to stay up all night nursing them back to health, I don't have to worry about calling out sick myself. I don't have to stress out about my boss not understanding (or caring) that I need time off to take care of my kids. I don't have to worry about not being able to be there for my kids because I'm spending 12 hours at work on things that I don't get enough credit for. Being a SAHM allows me to cherish the precious moments that I see and build with my children on a daily basis.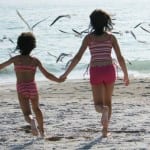 4. Being able to go on vacation when everyone else is not
If I were still working in the corporate world, my family and vacation time would boil down to: 1) How many hours of paid time off I had accrued, 2) How busy we were in the office, 3) What deadlines I needed to meet before/during/after vacation. When I think about it, not having to work in a stressful and hostile environment is a vacation in and of itself. But not having to plan my vacation around work or how many hours of leave I have, gives me a huge sense of peace. Being a SAHM gives me the type of flexibility I never had when I was still working outside of the home.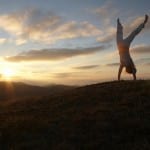 5. Being able to dream again:
When I was working in the never-ending, fast-paced cycle of the corporate world, I was putting the dreams of someone else ahead of mine. I looked at/reviewed job descriptions, and made sure to abide by my own job description. I always knew that God had bigger plans for my life, but working full-time only clouded what those plans were. I only envisioned opportunities that would allow me to continue working for someone else's dream. Once I left my j-o-b, something happened that gave me a complete shift in my mindset: the clouds disappeared, and were replaced by a huge ray of sunshine. Being a SAHM allowed me to realize that I had big dreams of my own that I wouldn't be living if I didn't take that big leap of faith…and leave my job.
I've only just begun to share my top reasons and still have five more to share in tomorrow's post. So stay tuned!
*This post was also featured on Black & Married With Kids.com.*
If you're currently a SAHM, what are some things that you wouldn't trade for the world? If you're currently toying with the idea of becoming a SAHM, what is one thing that you are looking forward to?