Well folks, Kevin Hart is at it again! If you missed his video from last week, he talked about the battle over whether he and his family should choose a real tree or a fake one. I have to admit that after watching that video and sharing my own dilemma on my Facebook page, I almost had a change of "hart" myself (pun intended). But alas, the tree is up and all is well now. 🙂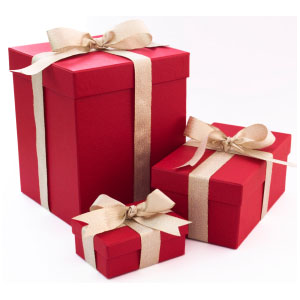 Ok so we all know the saying: "It's the thought that counts". But sometimesssss…we secretly wish some people would not act on their thoughts (oh come on now, I know I'm not alone on this one). When it comes to receiving gifts, there may be times that we wish some people would just leave the thought uncounted. Those would be the gifts that you can't even regift because they.are.just.that.bad. Have you had one of those gifts before? I think we all have.
Check out the video below to see just what gift it was that Kevin Hart received from his lovely Aunt Betty. Will he be keeping it, or packing it up to pawn off on regift to someone else?
re·gift
[ree-gift]
verb (used with object)
1. to give (a gift received) to someone else.
So what do you think about that lovely gift from Aunt Betty? LOL. What's the worst gift you ever received…or given? What will you be regifting this year?