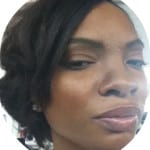 The following post was written by 
MJ Levine. MJ is the voice behind FAB Haute Mama, a lifestyle blog for moms focused on getting Fit & Beautiful, staying in style and knowing your way around the kitchen – all while running a household. Haute wife to Mr.Levine, mama to Zoe, step-mama to Zaya, human mom to Scout the boxer and Rio the parakeet, MJ is on the journey to finding balance in motherhood.
You can connect with MJ on Twitter and Facebook.
Save your calories for the cake, this quick berry compote has just enough added sugar and fat to keep it on the lighter side. Enjoy it over cakes, waffles, crepe and your favorite toast. It's great over ice cream too.
Ingredients
1 cup of strawberries, stems removed and cut into medium pieces
1 cup of whole blueberries
1 tablespoon no salt butter
4 tablespoons of raw sugar
1-tablespoon fresh lemon juice
1/8 teaspoon of pure vanilla extract
Pinch of cinnamon
Pinch of nutmeg
Instructions
Melt butter over medium heat. Add lemon juice and whisk in sugar until melted.
Add strawberries and blueberries. Carefully mix while mashing a few of the blueberries.
Add vanilla extract, cinnamon and nutmeg. Stir until juices are released and start to bubble, about 5 minutes.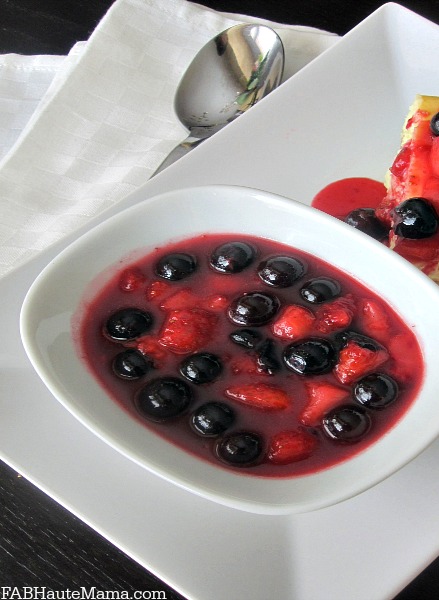 Be sure to also check out MJ's Wild Berry Tea Pops! They make an excellent summertime treat 🙂