Who I am
For some reason it feels as though I haven't blogged in ages. And as it pertains to my personal site, that is actually true. But regardless how long I stay away, blogging has become a part of me. It's part of who I am.
Forget me not
In the social media space, taking a "break", even an unintentional, one can be detrimental to your success. Similar to how they say Hollywood has a short term memory, and if you're not pumping out an album or a movie regularly, people will forget you.
Well isn't it awesome that even though people may forget you, the Lord never will. One of my favourite people on Periscope, Tiphani Montgomery, had a broadcast today titled "God can't bless who you pretend to be!" So just BE.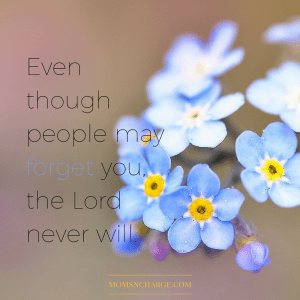 But God
Of course we all have our part to play and once we trust God to take that leap of faith, He WILL bless it. But I want to encourage you that even when you feel super inadequate, God can still use you. Going through my own little thing, I was so caught off guard when a friend told me that I was a living testimony and she was proud of me. I was like "What?! Who ME?!" Lol. But it just goes to show that your circumstances don't define you, God does.
Accepting His definition of yourself, overcomer, blessed, above only; and whatever it is he's laid on your heart, author, producer, blogger, entrepreneur; is how you'll start to see change occur. You may not see it at first, because your vision is so large. The the 3 feet of progress you've made seem insignificant to the marathon that's left to run. But others will notice, so don't be disheartened.
Never alone
Creating anything of worth will require diligence and determination, but if there's anything I learned from Friday's interview, it's that I don't have to go about alone. There are people ready and willing to help you get there, if you give them a chance. I've been wrong for often thinking it's burdensome for people to help me, and I've literally had to force that myself to stop that type of thinking. And trying to desyphering tones in text messages hasn't exactly been the best aid, lol.
Regardless of that, I know that God's got my back. Not the back I wish I had, not the back I pretend to have, but my back. And I'm here to tell you today, that He loves you just the same.
Share and declare who you are below. Even if you're not "it" right now.