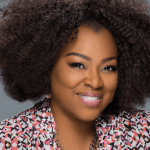 The following post was written by Carnella Ajasin. Carnella

Ajasin

is a technology strategist, business coach, philanthropist, editorial contributor, entrepreneur, and founder of Mind Katalyst, an interactive learning technology firm to fortune 500 companies with leaders who dare to embrace bohemian technology ideas in such sectors as healthcare, education, and government.  She enjoys writing and speaking about the power of technology and its' global intersection with health, food, psychology, education, social activism, and innovation.

Carnella has directed multi-million dollar projects for Texaco, Health South, Eli Lilly, Rio Tinto,  AT & T, and others. She has authored technology-related columns in various industry publications.

Connect with Carnella on Twitter, Facebook or by going to www.mindkatalyst.com.
In his recent State of the Union address, President Obama addressed a growing concern of mine for years as a parent of two children. Cyber security isn't merely about identity theft or sensitive corporate data being leaked over the Internet. The Internet presents many challenges to parents of young children and teenagers. While it does provide wonderful tools to teach/entertain children about the world through interactive games and websites, it is also full of hidden dangers that they need to be protected from. I was so happy to hear that there will be definite efforts made towards this issue of data privacy. This underlines the importance of cybersecurity, data and Internet safety as a national issue.
In the meantime, here are some tips to keep in mind that may help when it comes to keeping children safe online:
Parental Controls
Parents should be making use of the parental controls on all Internet connected devices in their homes. Additionally, there are many software applications that allow parents to set up filters on their computers to prevent access to inappropriate websites. WebWatcher and McAfee Safe Eyes are great tools for monitoring activity. Hardware-based options come in the form of routers and firewalls that can be set up to block access to certain sites — not just for computers and laptops, but for all devices used in the home including cell phone and wifi cameras used by teenagers.
Education and Communication
Teaching children how to safely use their devices is of the utmost importance. Keeping open communication about cyber conduct is critical, even though these concepts may be hard for younger children to understand. Parents already teach their children to never talk to strangers, but that rule applies online as well.
Quick Access to Information
There are several applications on the market that can help protect children should they fall victim to a predator. Child ID, for example, is a free app made available by the FBI. Parents can use Child ID to store pictures and other sensitive information about their child, so that it can be immediately e-mailed to the FBI in the event of a child's disappearance. While this scenario may be unpleasant for parents to think about, having quick access to this information gives law enforcement agencies a huge advantage.
Developing Good Habits
It is never too early to teach children good habits and responsible Internet conduct. The Golden Rule applies no matter how far technology advances. Children should also learn the importance of logging out of any social media sites when they are finished. This is a good habit that can prevent others from posting to their accounts. Don't click on pop up screens that surprisingly appear on the screen of your device as it can make you vulnerable to viruses and hackers. They should also know to never share passwords, even with their friends. Keeping information private and respecting the privacy of other will greatly reduce the potential of cyberthreats.
What questions or challenges do you have when it comes to keeping children safe online?