Disclosure: I am a voluntary participant in the HomeAdvisor Blogger Network. I have been asked by HomeAdvisor to review their products in exchange for compensation. As always, all opinions are 100% my own.
---
Between parenting, wifing (is that a word? lol), homeschooling, careers and just everything in between, I'm often surprised that we manage to keep the house still standing. There are so many little projects around the house that we've been meaning to get to, but time and resources usually put them on a back burner. And as we outgrow our current home, the list only continues to get longer.
This is why I was so excited to learn about HomeAdvisor. Listen up moms (and dads…and really anyone that owns a home)! This online service literally takes the guesswork and headache out of all of your home improvement needs. When I say all, I really do mean all. From landscaping services, to organization, to maid and carpentry services, they have got it all covered. This really is easy home improvement for busy families.
I'm someone who generally likes to get direct referrals from people I know whenever I need any type of service, be it at home or otherwise. So I was a little skeptical initially to book a home improvement service directly online. But here are a few things that put me at ease:
1. Super easy selection process
As soon as you log on to HomeAdvisor.com, you are asked to enter the service that you need, and the zip code in which you need it. And even after picking your service (in my case, carpet cleaning), it breaks the category down even further. So there's a separate selection for carpet installation, carpet cleaning, carpet repair, and even carpet cleaning onsite/offsite.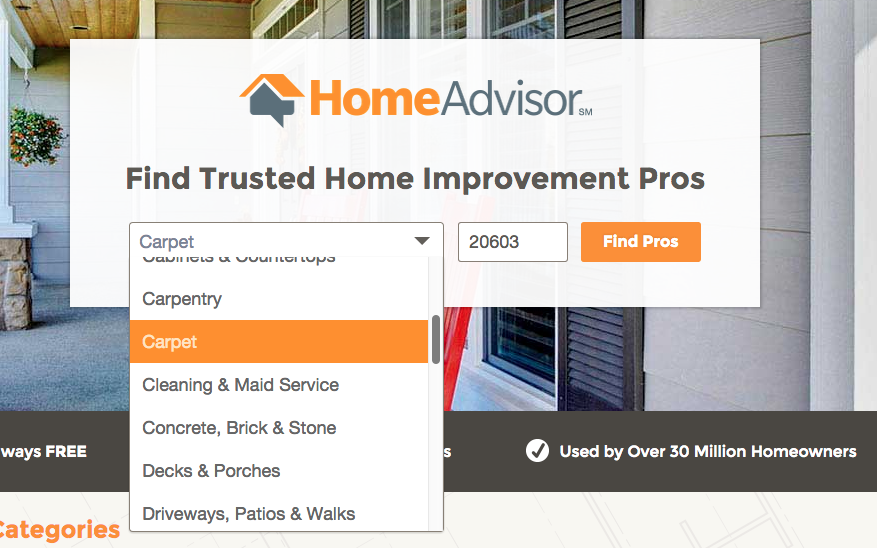 2. Budget research made easy
Looking for a pro for the home improvement service you need is just a few clicks away. I didn't want to just book an appointment without knowing what the cost was going to be. The last time we were quoted for carpet cleaning, it was well over $500! So being able to see not only what the estimated cost would be, but also what most homeowners spent on the same service was such a great tool to have! We ended up paying $135 which was below the average cost.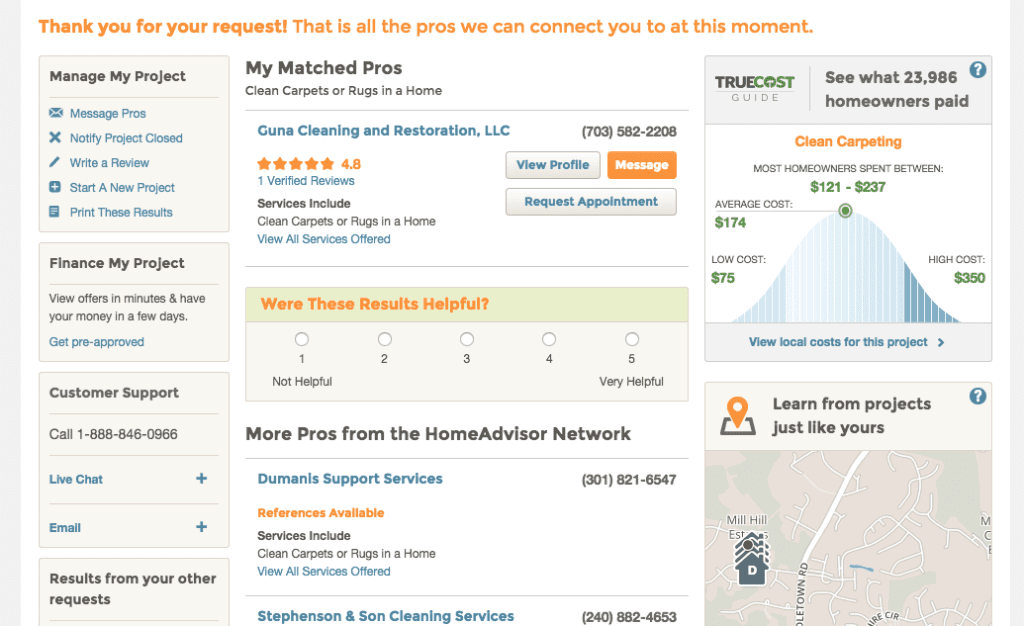 3. Immediate access to reviews
Once you've decided on your budget, you can then go in and book from the list provided, or start a new search based on what improvement you need around the house. Being able to have and see the reviews right there before booking, made me much more comfortable with the process.
4. Easy booking
As soon as I decided on the pro in which we were going to book, I had the opportunity to have them call me immediately to book the appointment, or have them e-mail me the contact info and I could call them at my convenience. I chose the former, so as soon as I clicked on the option, my phone rang and I was able to book my appointment right away (with a real person).
We chose carpet cleaning because it was the most pressing need we had at the moment. With all of these children in the house, it's a wonder we haven't had to completely pull it out and start from scratch yet.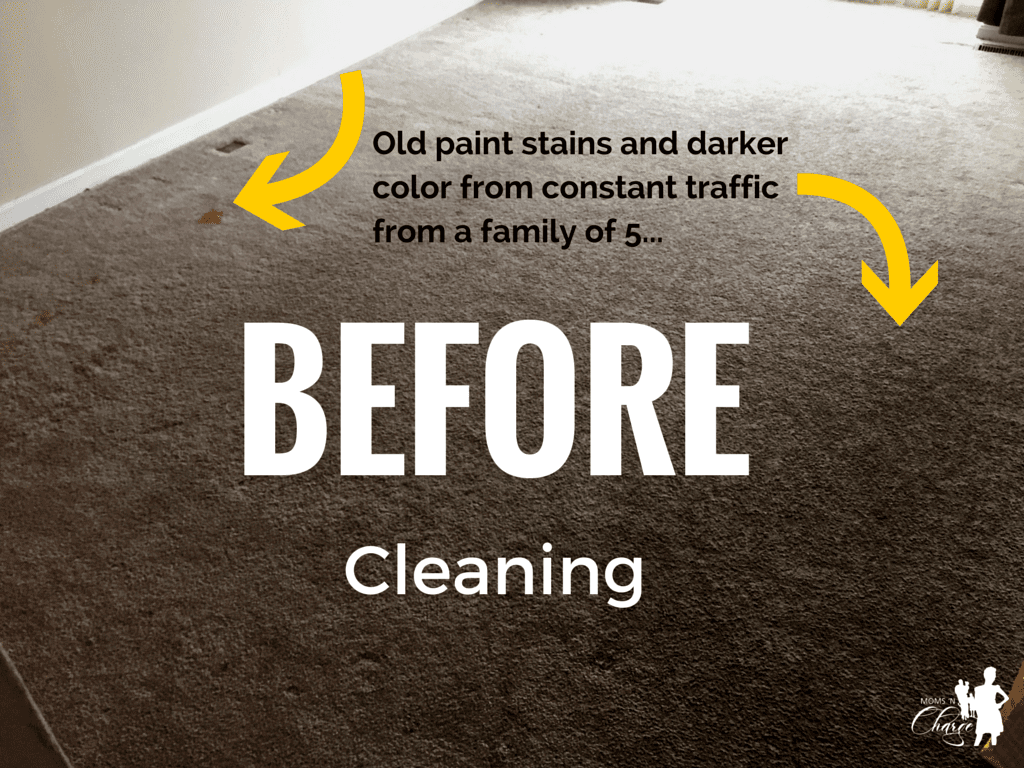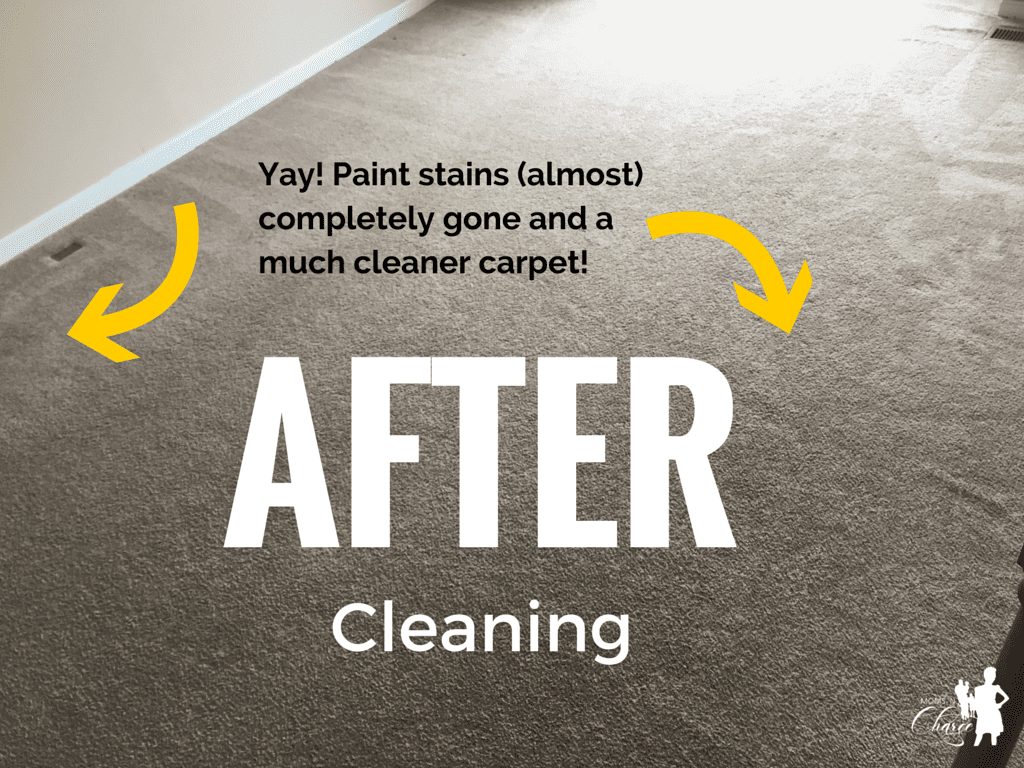 I tried to get as close to the original lighting/position as possible with the before and after pictures. Overall, I was extremely pleased with the HomeAdvisor service, and can't wait to use it again. This momma is ready to book an organizer and maid service on the next go'round 🙂
Now, with all that said, I also want to be as transparent as possible. While I absolutely LOVED this online service and will definitely be using it again, I'm not so sure that I would book the pros that did the actual work. They were great at initial contact and leading up to the appointment. But on the day of, I was disappointed in the fact that they showed up over an hour late and weren't as professional as they had led me to believe. I did, however, complete a review on the site and shared with the HomeAdvisor reps who apologized on their behalf.
If you are anything like our family with a laundry list of home improvement projects to do around the house but no time to do them, I would highly recommend checking out HomeAdvisor and letting them do the work for you. And the next time you get tired of asking hubby to take care of something around the house, you can use this as your secret weapon and just get it done yourself (it'll be our little secret).
Let me know in the comments below if you've ever used a service like HomeAdvisor or what service would you book if you used this service?