Self-care and being a FLY mom go hand in hand. And when you take a stand for yourself, you become more aware of your overall health. But with the busyness of life, becoming a fly & fit mom has its challenges. I have to admit that I'm the best at starting a fitness routine. I'll go hard for the first few weeks or even months, and then something throws me off whack and then I find myself trying to get back into the swing of things.
So I'm always inspired by other moms who are sneaking fitness into their busy schedules no matter what. And that's exactly what Neneh does.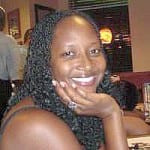 The following post was written by Neneh Diallo. Neneh Diallo is an author, speaker and entrepreneur. Neneh put her skills as an avid listener and communicator and her passion to help women navigate through their life changes and achieve their goals and founded LaTigra Strategies, an executive and life coaching organization. Neneh is passionate about helping women get unstuck by awakening their ROAR, "through Reflection we find Opportunities and set an Action plan for attainable Results."You can connect with Neneh through her website, and on Twitter. You can also e-mail her: neneh@latigrastrategies.com. Neneh Diallo is an author and blogger for Stilettomoms.com
If you missed the first part of my fitness journey, then be sure to check it out here.
I have an amazing trainer who is pushing me to make sure I reach the fitness goals that I've set for myself. So for those who are trying to figure out where or how to start, here is some insight that I wanted to share from my trainer, DaJohn Jones.
Neneh: When you train your clients are you focused on losing weight (pounds on the scale) or body fat?
DaJohn: Before we figure out what we need to focus on, I ask my clients if they care what the scale says. Unless a person is really obese we will never focus on the scale; now that doesn't mean not to check it. Two people that may be the same exact weight could look completely different due to the fact that they have different body fat percentages. For example: two people could weigh 170lbs but one has a body fat of 30% and the other person has a body fat of 20%, the person with the 20% body fat will look trimmer and have more lean muscle. So with that said we need to replace the body fat with muscle. Now I know what most women are saying right now, "I don't want to lift weights, it will make me bulky." Well I'm here to tell you that lifting weights will not make you big and bulky, but cupcakes and bad food will.
Neneh: What is your fitness philosophy?
DaJohn: Come to the gym and kill it!  I see lots of women coming to the gym and see them strolling on the treadmill or elliptical machine. I don't see them breaking a sweat.  If you want to see results, I mean real slim down, toned muscle results, then you need to keep that heart rate up and do high intensity workouts. If your goal is to simply lose weight, you can do that with diet alone. But then you will end up with flabby skin and what women dread most – cellulite. So combining cardio and weight training you will tighten, tone and trim.
Neneh: What are the keys to success?
DaJohn: Intensity. Intensity. Intensity. And have fun on your journey to reaching your goals!
Hey moms, what are your challenges when it comes to your own fitness journey?