I don't know one woman who doesn't have a favorite song. A song that when she hears it she immediately exclaims "that's my song!". Today is all about zoning out to your favorite tunes. Take 31 minutes to yourself and listen to some of your favorite music. Whether it's upbeat jams that get your hips moving or relaxing sounds that put you in a peaceful place, take this time to reconnect with and enjoy yourself.
Did you get to enjoy a relaxing stretch session yesterday? This 31 Day FLY Mom Challenge is geared toward getting you out of your current routine and getting you unstuck. So go ahead, put on your favorite tunes and get the FLY Mom party started!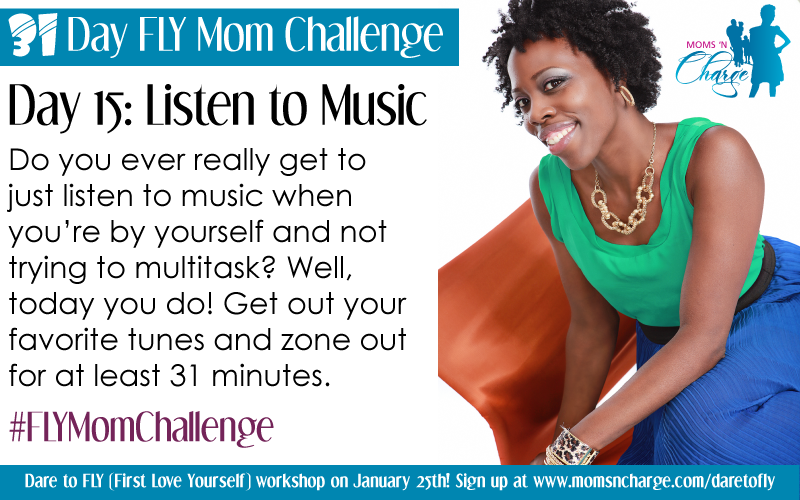 Do you regularly jam or zone out to your favorite tunes?