This post is part of a compensated opportunity with SheBuysCars.com. As always, all opinions expressed are my own.
---
Last week, I had the opportunity to attend the Chevy and She Buys Cars Influencer Day event at the Washington Auto Show. Besides the opportunity to connect in person with some of my fabulous blogging buddies, I was so excited to attend because I haven't been to the auto show in years (literally, probably since high school)! So to be able to attend this intimate event before the show opened up to the public was priceless.
Our day started off with breakfast and a kenote address with the President of Cadillac. We then got a special tour of the GM area by James Bell, Head of Consumer Affairs at General Motors. There were a few panels throughout the day around the innovation behind Chevy, the new Chevy Volt and women in the automotive industry.
I really enjoyed hearing from Pat Fletcher (Executive Chief Engineer of Electrified Vehicles, GM), who also gave us a full tour of the new 2016 Chevy Volt and all of its' amazing features. I honestly hadn't heard too much about the Volt before attending this show, but hot diggity dawg, I may have to take one for a test drive. The fact that it's 100% electric is golden. While the gas prices have gone way down, I still am excited to get an electric car in the future and I've now added the Volt to my list (and boy do they have some loyal and happy customers that have bought multiple models).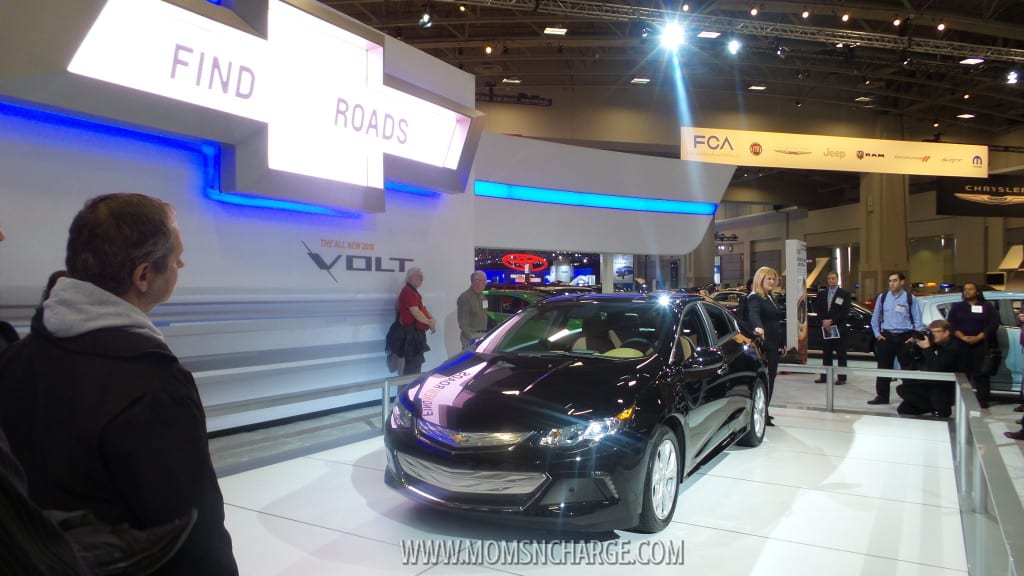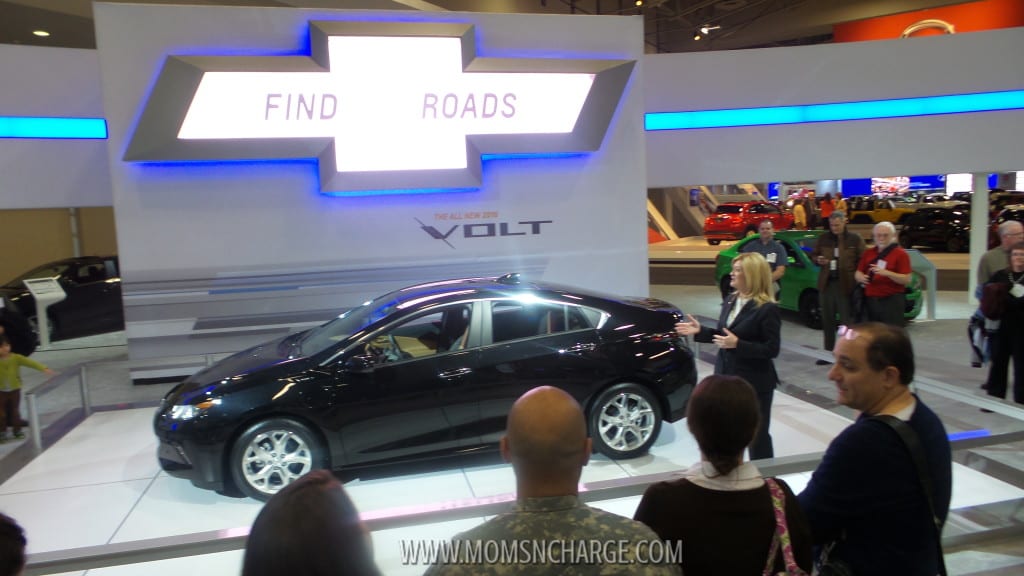 It was also great to hear from Melanie Batenchuk (President, Washington Automotive Press Association), Tori Barnes (Executive Director of Federal Affairs, GM) and Britta Gross (Director of Advanced Vehicle Commercialization Policy, GM). These ladies spoke on a panel led by SheBuysCars.com Co-Founder, Scotty Reiss, and talked about how they got started in the automotive industry. They talked specifically about how women have contributed to the advancements in the automotive industry. They talked about how women are impacting the industry and the different mentoring and educational programs that help prepare women for these careers.
While my girls are a bit young for the programs discussed, it's definitely on my radar as something to expose them to. I call them my "Princess Tomboys" because they love all things girly as well as love to tumble and play fight with their big brother. I had no idea about all of the cool jobs in the automotive industry until we got to listen in on this panel.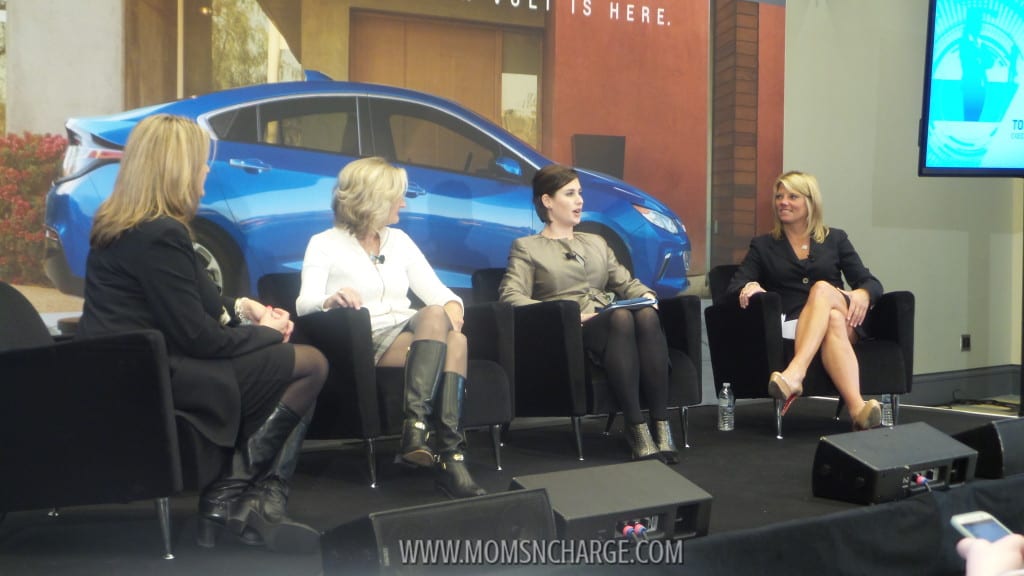 Chevrolet is working hard to excite and delight a new generation of customers, as well as improve performance, safety and feul efficiency. It's no wonder they have won more industry awards in the US than any other car company!
There were so, so, so many beautiful cars at the autoshow. I can't share all 70 plus photos that I took, but here are some of my top faves. I was really trying to sit IN this gorgeous royal blue Chevy Corvette but that didn't happen. But the red/black leather interior of the Camaro was a good alternative.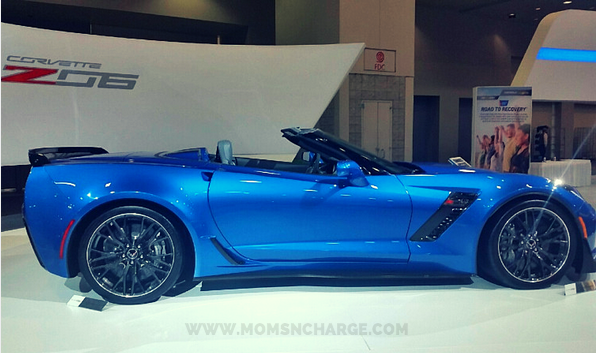 I am most excited about all of the more recent innovations in automobile technology that are making our lives easier (now, if I could just get my flying car, I'd be good to go!). We love having OnStar and a DVD player to keep the kids occupied on long trips. But I love how the new models now have Bluetooth capabilities as well as Wifi. I absolutely LOVED the new Chevy Traverse (of course, this gorgeous "Sable" color helped even more). It looks small on the outside but has plenty of room on the inside for my family of five.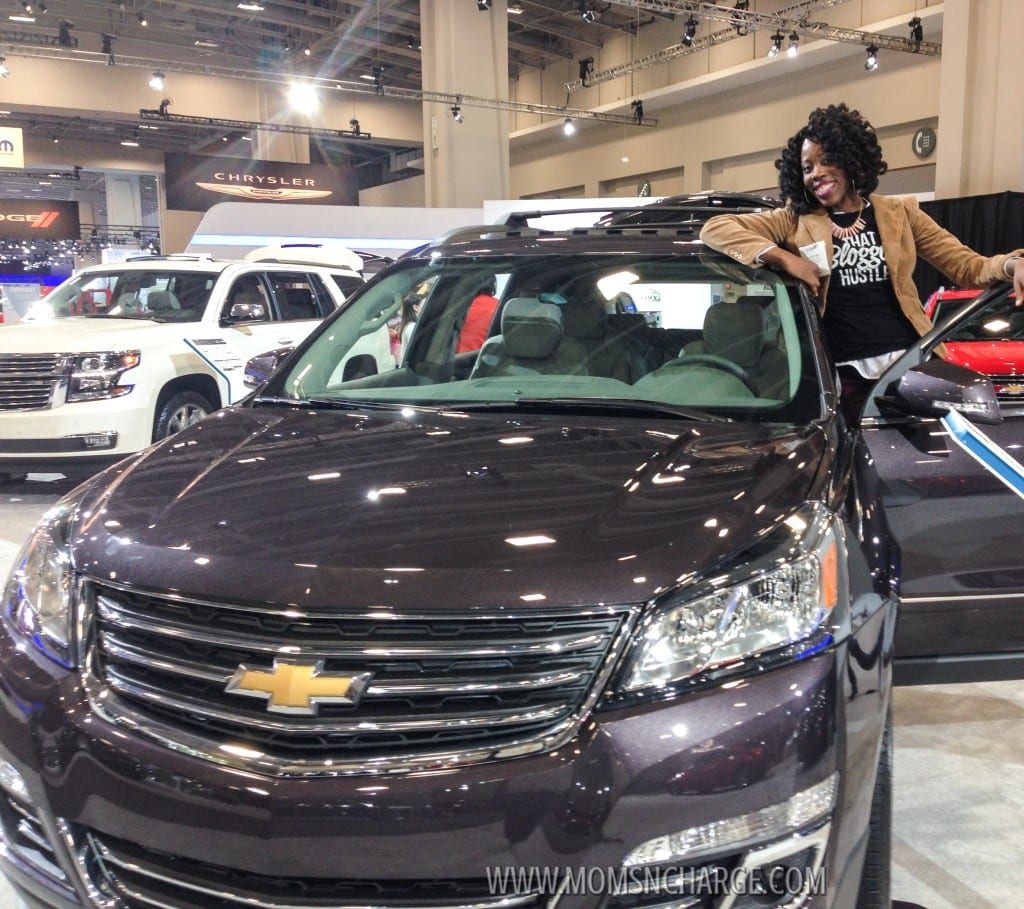 And I couldn't leave without taking a closer look at the Escalade…my, my, my…absolutely gorgeous! The center console was almost as big as my purse, so spacious. They even have an actual outlet, at which we were told we could blowdry our hair while in the car if we wanted to. And no more taking out my back row seats because this newest model has seats that fold flat at the push of a button.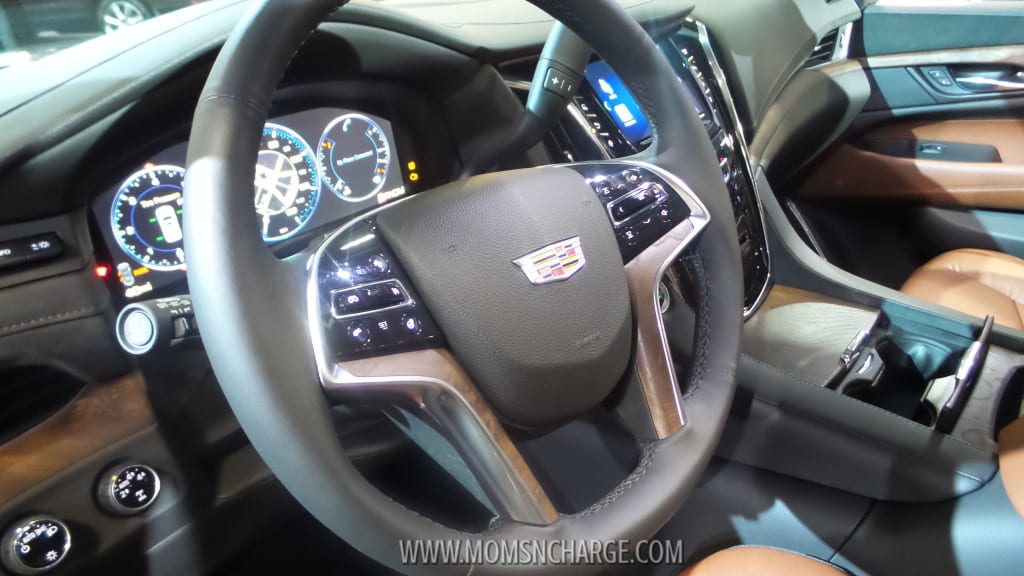 The Washington Auto Show has something for everyone, and I do mean everyone. From Lexus, to Cadillac, to Audi, Mercedes, and everything in between, you're sure to find "the one" (or two or three). The show is on two different levels on two sides of the Convention Center. So make sure to wear comfortable shoes because there will be a lot of walking involved. I can't wait to take the family back later this week before they leave.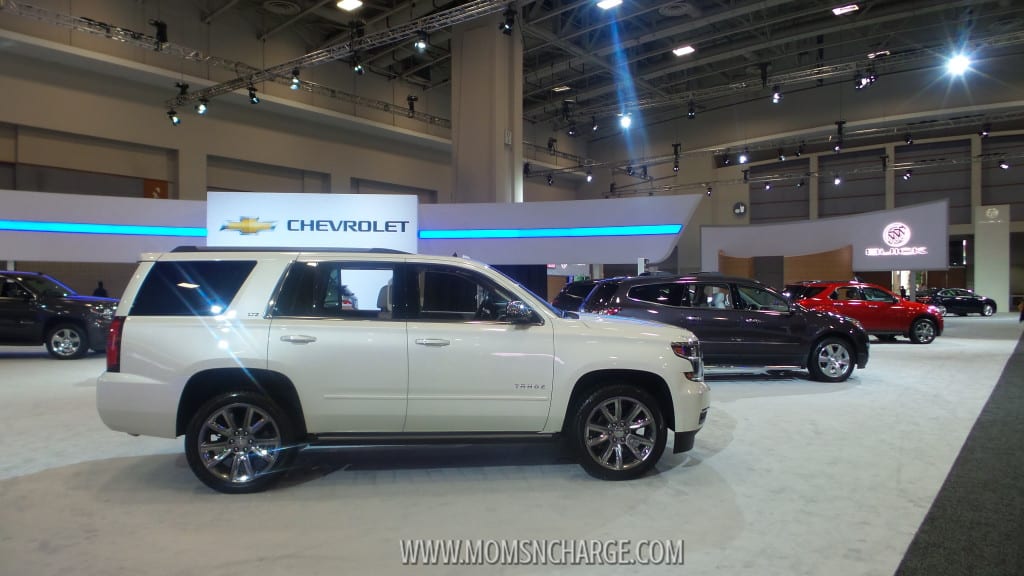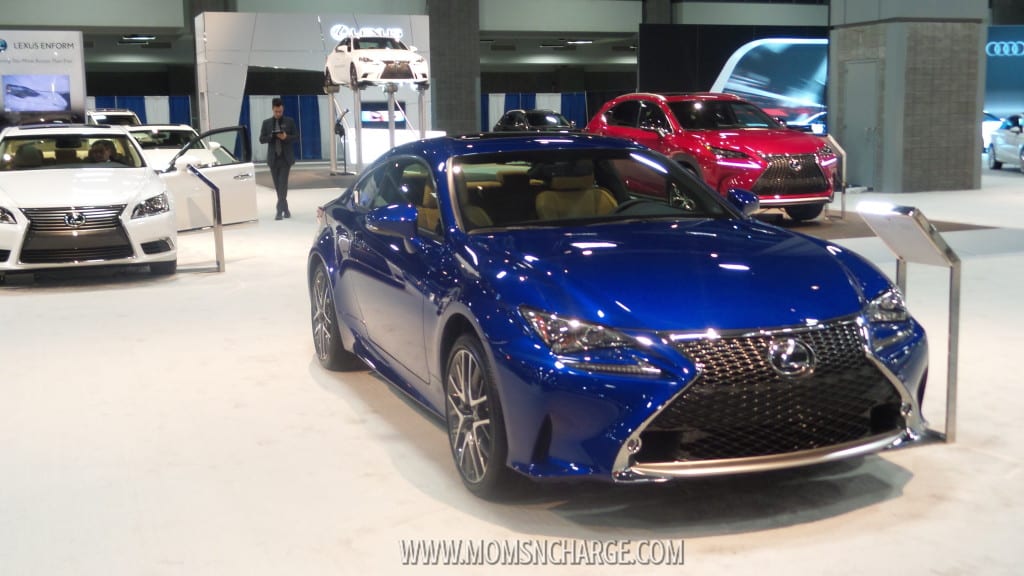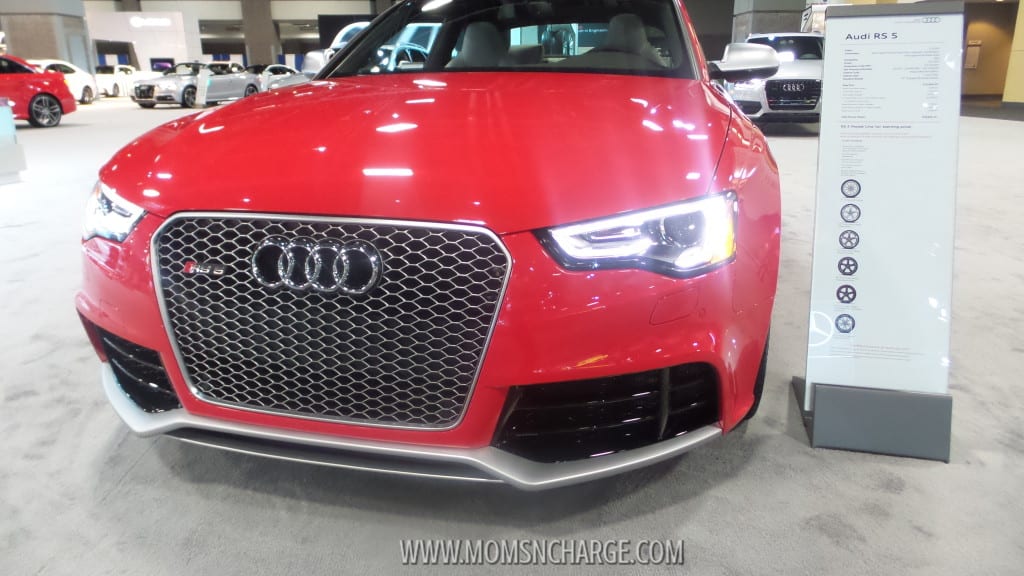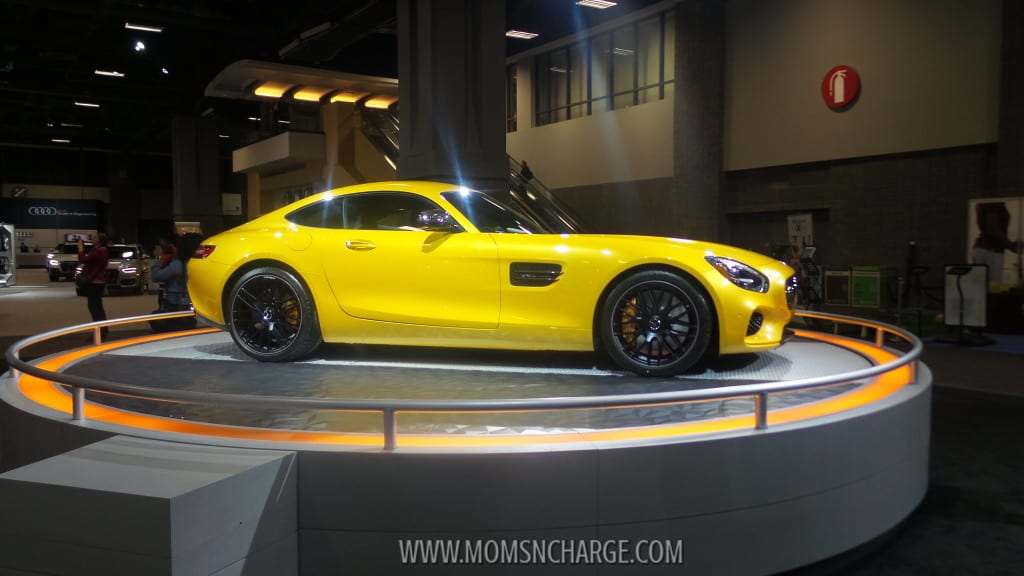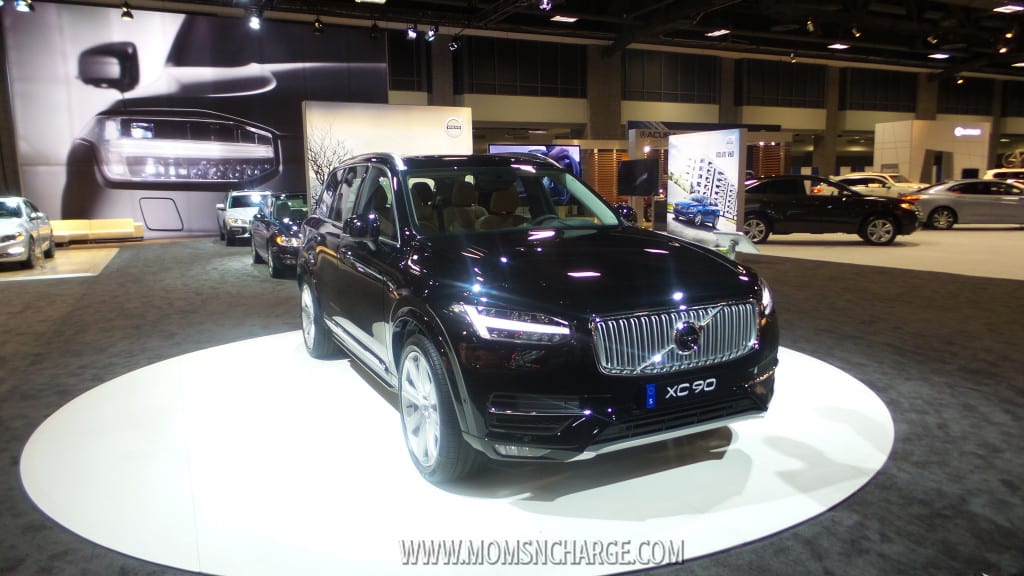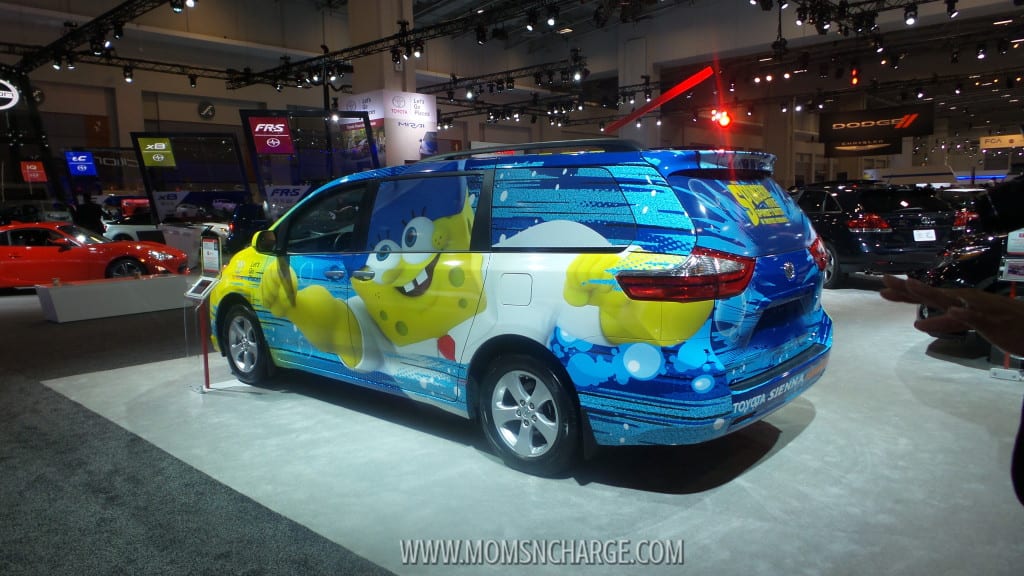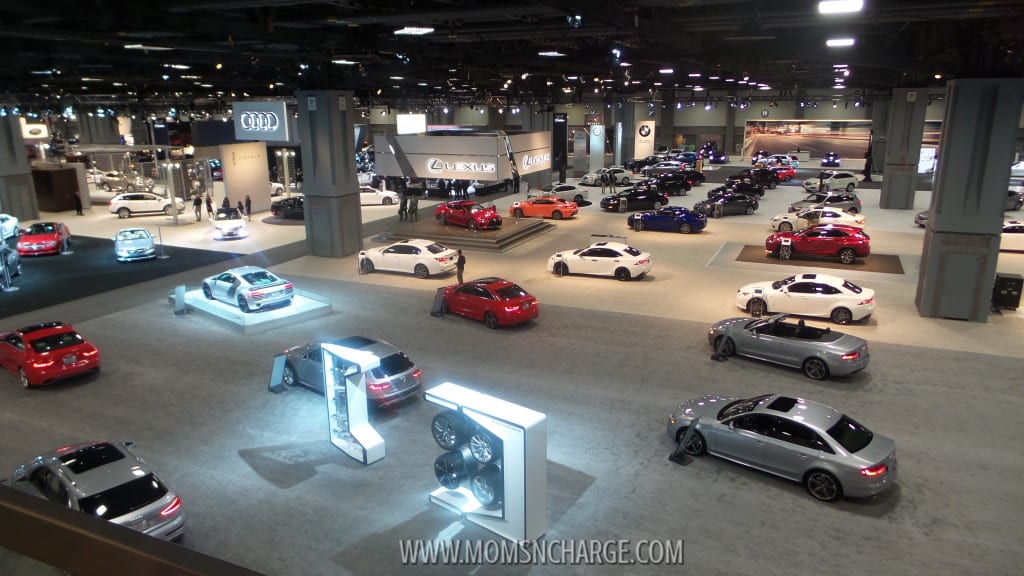 The Washington Auto show is in DC from January 23 – February 1st. Click here to grab your tickets and be sure to take the whole family! They are open until 9pm today and tomorrow, and until 10pm on Friday and Saturday.
UPDATE: Our fun Chevy commercial shot at the DC Auto Show
When was the last time you attended an auto show? What's your dream car (whether you currently have it or not)?