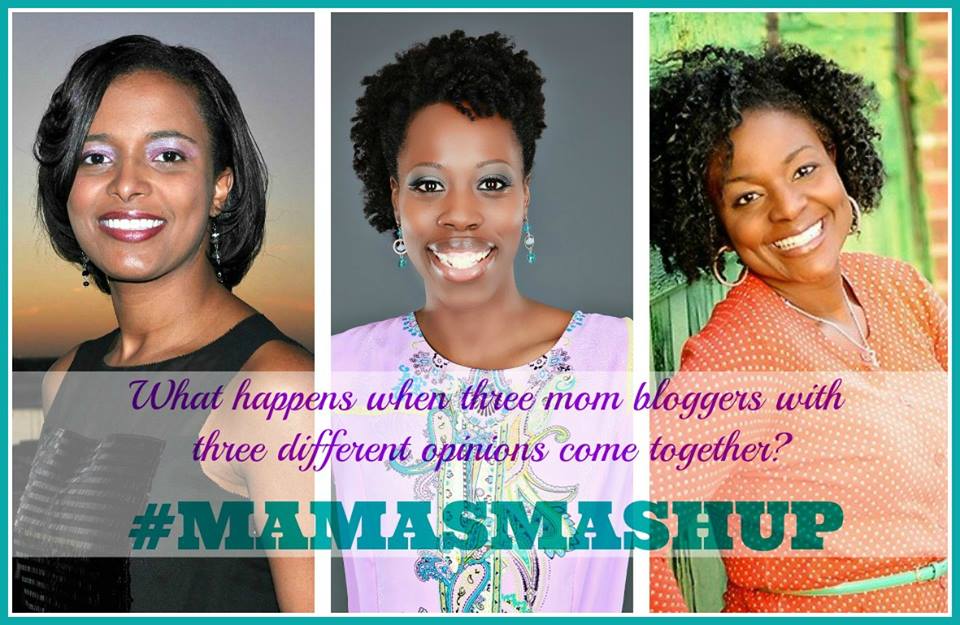 What happens when three mom bloggers with three different opinions come together? Mamas mashup!
Starting this Monday, Heather Hopson (Diary of a First Time Mom), Sheree Adams (Smart N Sassy Mom) and I will tackle hot topics submitted by you, the reader weekly. And while I love both of these ladies, we don't always see eye to eye, so we will politely (or not) agree to disagree. It's real moms talking about real stuff – everything parenting!
We'll take turns hosting Monday's Mamas Mashup on our individual sites and dish about everything from spanking and breastfeeding to chores and homeschooling.
After the post, we'll continue the chat online using #mamasmashup. Who's side will you take (Obviously mine!)? Join the conversation every Monday! Follow us on Twitter & Facebook, and email your ideas to mamasmashup@gmail.com.
Mamas…get ready to mount up to mashup!