When I think about all of the opportunities I've had over the year, I can't help but feel blessed and excited.
Running MomsNCharge.com for the last 8 years has definitely helped me learn several things about how to leverage the power of social media for business. So much so, I started Purpose Driven Media Group to help other entrepreneurs navigate the ever-changing waters known as social media.
This is why I'm holding a FREE Live Online Challenge called the 5-Day Boost Your Brand on Social Media Challenge.
Why this social media challenge?
I want to help transform your business from where it is today to the brand and business that you've always wanted it to be.
It's possible and the shift begins with this FREE challenge! It is designed to help you develop a purpose-driven social media strategy to clearly communicate your brand's value.
I've been working on this for some time now and I'm excited to see the impact that it's going to have on the purpose-driven business owner that shows up. It's going to be good, so you need to carve out the time on your calendar now and make sure that you show up.
It's time to be intentional
Over the past several weeks, I've been encouraging my Social Scoop community to think about how they can pivot within their business, and I'm encouraging you to do the same. This is so you can emerge stronger on the other side of everything that is going on right now.  If you're an entrepreneur, I know your wheels have been turning as you find innovative and creative ways to keep your business flowing.
At the same time, I know making a huge shift in your business can easily leave you feeling overwhelmed.  Trust me. I understand!
But one thing I know for sure is when your purpose and your message are clear, your business can thrive under any circumstance.  It's all about using your social media platforms to connect with your tribe by being authentically you!  All you need is great content that allows people to get to know you and your company, reflects your company's values, and that clearly and consistently communicates what sets you apart from the rest.
So how do you do this?  You know I've got your back! 😉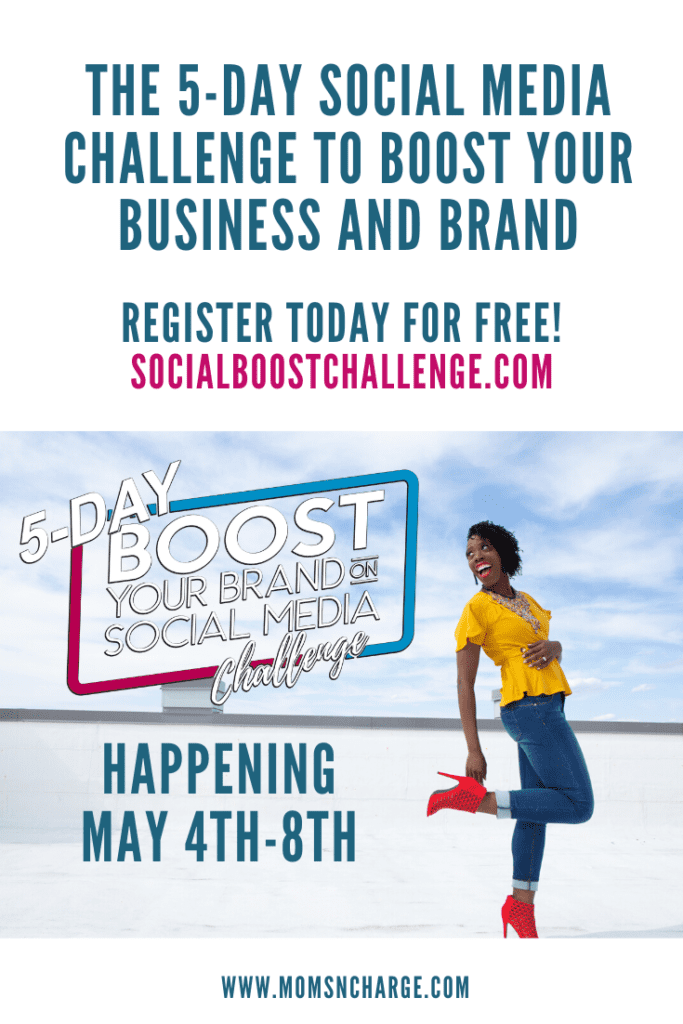 Boost your brand with social media
I just announced yesterday that registration has kicked off for my free 5-Day Boost Your Brand on Social Media Challenge taking place from May 4th – May 8th.  This challenge is all about helping you create a purpose-driven social media strategy that is directly tied to reaching your business goals.
Check out the details of the Challenge and sign up HERE.
Christine, social media is such a powerful branding tool, and I want to make sure you squeeze every ounce of value out of it. That's why I'm giving you a glimpse behind the curtain at the exact strategies I use to help my clients get consistent growth and results no matter what is happening with the economy.
So, don't delay!  Join me in this challenge and let's take your brand from "best-kept secret" to "boosted"!
See you in the challenge!
P.S. For taking the time to invest (your time) in your business,  I'm going to give everyone who joins a ton of value, unlike anything you've ever seen. No purchase necessary (it's totally free), all you have to do is join and show up.
Make sure you register today before you forget.
Link to register: SocialBoostChallenge.com