Just yesterday I had to take my kids to work with me. Somehow my husband missed a meeting I had scheduled on the calendar and instead of being home like he normally would, he was working during the time I would have to go to my meeting. Normally, it wouldn't be an issue for most since my meeting was at 11:30 in the morning. But since we homeschool, that doesn't leave many options for us.
Now, anyone that knows my kids knows that they are truly some of the most well-behaved kids you'll ever meet. But even the most well-behaved kids can make what should be an easy meeting into something that you really wished was quicker than it was. Honestly, I don't even know what all was discussed because there were a couple of potty sessions, water spillage from bouncing around in seats, singing and banging on the table as if performing a live concert, and well…lots of shooshing and quiet downing.
So yeah….when I tell you I'm so excited about Mommy Uncensored airing this Mother's Day on AspireTV, I seriously can't wait. Why? Because I will be able to relate and confirm that I am not alone in this joyful and blessed but sometimes crazy world of motherhood. I will secretly be able to count my blessings and remember that it could always be worse. And then I know there will be times where I want to just reach through the screen and give Karen a big ol' hug for saying and doing what we all say and do, but don't quite feel comfortable admitting to. LOL Oh yeah… #MommyUnsensored is coming to AspireTV and I am here for all of it. And you should be too!
Take a sneak peek into what's to come with this trip down motherhood lane on #MommyUncensored:
We all have our #MommyMoments! And to let you know you're not alone, AspireTV and Mommy Uncensored want you to share your funniest Mommy Moment for a chance to win a Mother's Day prize from ASPiRE TV.  Fans may upload their image to www.aspire.tv and share socially for additional entries.  Learn more by clicking here.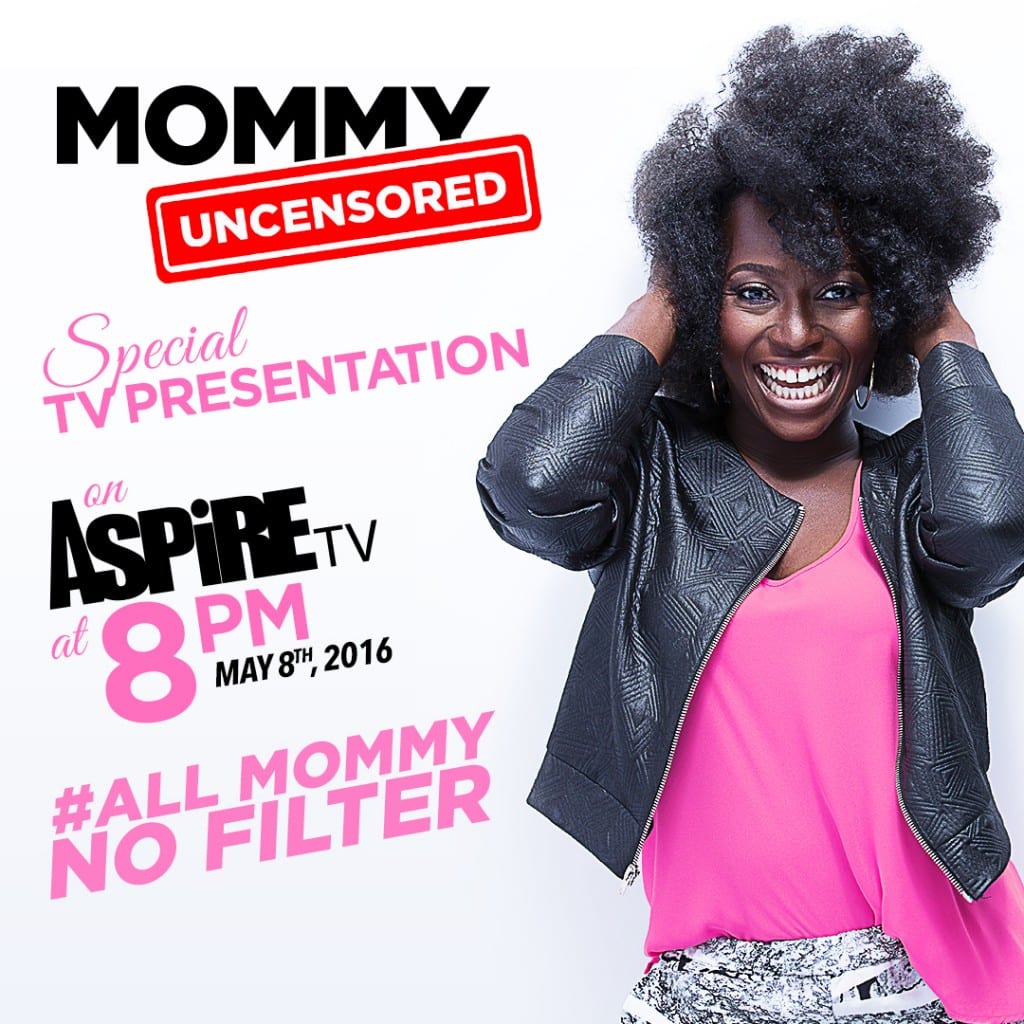 What say you? Will you be tuning into Mommy Uncensored? What's your funniest (or not so funniest) #MommyMoment?