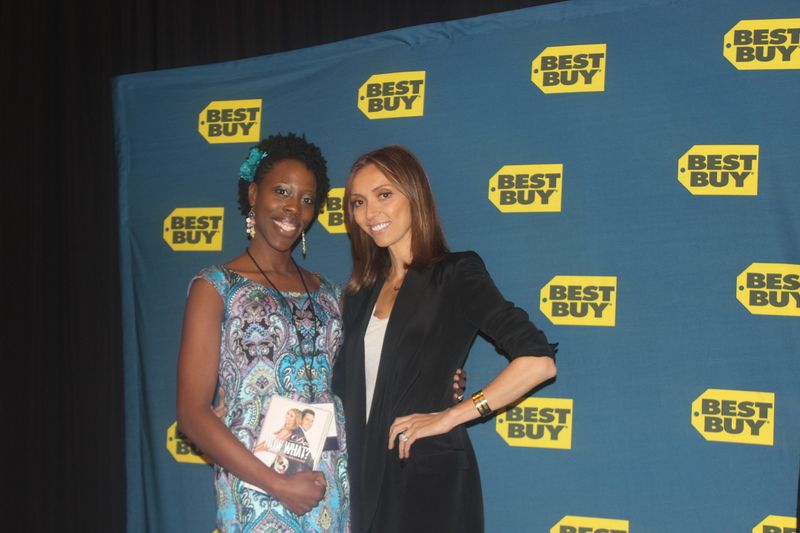 I was honored with the opportunity to speak on Doreen Rainey's Success Panel, in which four of us from her Radical Success Institute shared the successes we managed to accomplish in our businesses in one year's time. What I got from that experience was that anything is possible with consistent action. I had no business plan or business in 2012 (just business cards and a website). Yet, I was invited to speak about my successes, along with Tosh Patterson, Cledra McCullers and Stephanie Bavaro. I was even more moved after the panel discussion when members of my POSSE shared with the audience, what I meant to them & what it meant for them to be there at the conference.

So I had to dedicate a whole post to my phenomenal POSSE (which we've defined as POwerful Sisters Serving Each other) that came to #getRADICAL2013 with me. Each of these ladies are super duper fantastic and I have so much respect for them. I was so blessed to be able to experience this conference with them, and to see these girls on fire every day, working on reaching their goals and pursuing their purpose and passion. I wanted to make sure they got what they needed/wanted out of the conference.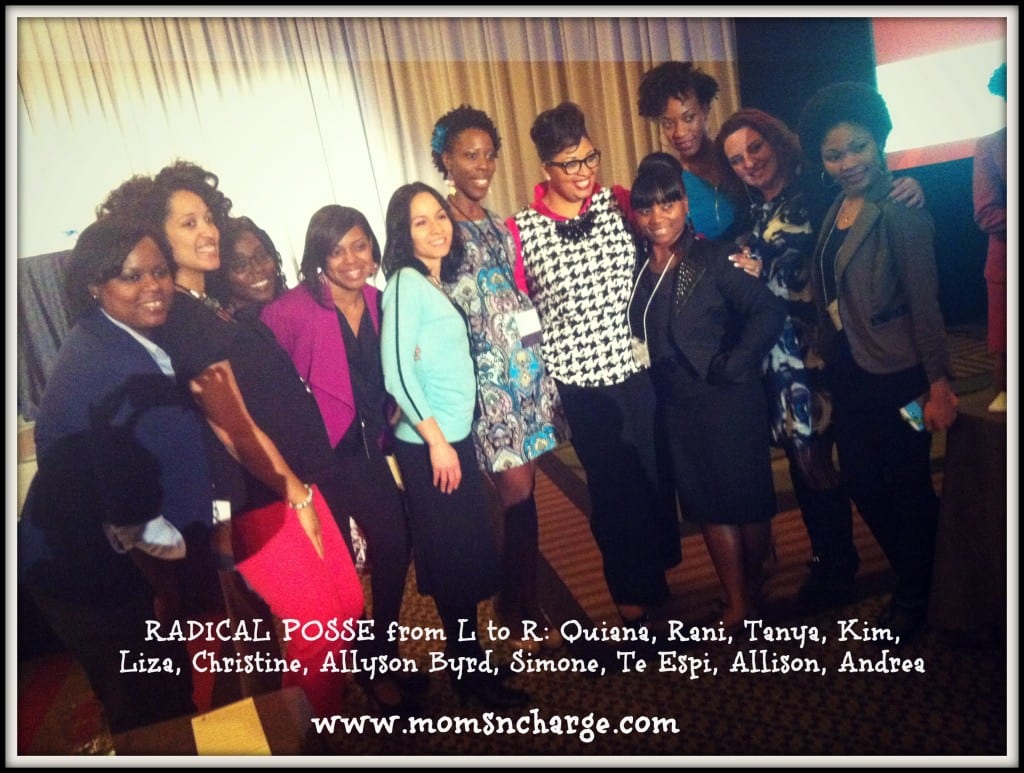 So I asked each of them to share:
1) What were they expecting to get out of attending the conference?
2) What did they actually get out of it when all was said and done?
Here is what they had to say: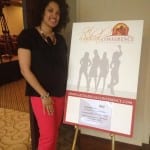 I expected to have an awakening. I had gotten "bogged" down personally and professionally. I had goals and dreams that I left on the table and I wanted to get them back. I left the conference rejuvenated and in major ACTION. I left the conference with specifics on how to move forward, how to tackle my fears, etc. Over a week later I'm still in action and I couldn't be more proud of myself, giving God all the praise, of course. Looking forward to Get RADICAL 2014 because I know I won't be in the same place I was in 2013.
I expected to get practical advice on the steps to take to be a successful entrepreneur and to have some fun in the process. I left with a PLAN! I got a personal jolt that I was not expecting. I had to get real with myself and admit that I have been standing in my own way because of fear. Well no more… Time ain't waiting and now neither am I.
I expected to be surrounded by successful women and to hear their stories. I left with far more than I expected. I left with the sense that I can do what it is I set out to do. I felt rejuvenated and inspired to actually begin this journey of mine. The feeling that my dreams are possible left me feeling hopeful and excited.
I expected to network and learn of great stories. I left feeling motivated, on fire, passionate, inspired and connected with many, many powerful and like-minded women…I also connected with my Accountability POSSE. I'm so happy about the progress that I've made since then. But what's even better is to know that whatever stage I'm in, I'm on this journey for the long haul and I know that there is a community of like-minded women that are just like me: driven and determined to get there. They get it, and it feels great!!!
When I attended the GET Radical conference, I was looking for business tips and strategies that would help boost sales for my book once it was published. And I got that. What I did not expect to get, was how much inspiration and motivation I would find in the personal stories that were shared at the event. It was empowering to hear so many incredibly accomplished women reveal their experiences battling through some intense periods of failure while on their path to success. It made me see that even if I stumble – a lot – I can still end up at the top.
The Get RADICAL experience for me was phenomenal and life changing! I know that no mater what, I have to be happy in this life and love what I do from this point on and know I can achieve and overcome any obstacles. All of the speakers were very inpirational and motivating. I laughed, cried and walked away with a message from each of them to remind me that I, too can be RADICAL!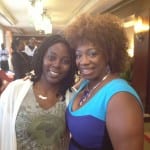 At first I thought Get RADICAL was going to be your basic "how to start your own business" boring seminar.  Instead, what I got was many life lessons, girlfriend moments, a new support system and a slew of innovative ways to start my own business!  It is definitely not your typical business or personal transformation conference!
What I expected from the conference was to be overwhelmed by all of the information about entrepreneurship and taking charge of your life. What I got from it was the renewed sense of knowing that I CAN succeed and that I don't have to conform to anyone's pre-conceived standard, or perception of who they think I should be.
I came to the conference expecting to figure out exactly what I wanted to do, to figure out how to narrow my broad vision into realistic goals with reachable expectations, and to meet other amazing women that could offer encouragement and advice on those things.
What I got was that I definitely met an incredible group of women that have given me invaluable information, insight, direction, inspiration, advise, and accountability! My biggest take-away, though, was fguring out I didn't have to choose WHICH path to take, but which path to start with. Most importantly, I learned YANA (You Are Not Alone) from the amazing Allyson Byrd!!!! I'm so thankful for the opportunity to have met so many fabulous and RADICAL women who have shared stories similar to mine, who have been even further down than myself and have come out on top! Not only are they on top, but they are extending their hands down to help lift the rest of us up who are willing to climb that mountain too! I definitely plan on returning next year, with a success story to share. I realized that as long as I've moved my needle, then I have been successful!!!
Did you attend Get RADICAL Conference 2013? What was your biggest take-away? If not, will you join us next year? A RADICAL Revolution is waiting for you too!