Disclosure: This post and giveaway is a part of a compensated campaign for Africa Pride's Home for the Holidays Contest. As with all reviews and campaigns in which I have been compensated, all views expressed are my own.
---
Wow! I can hardly believe that the holiday season is officially underway! This time next week, we'll be preparing for the feast of the year and exchanging laughs, stories and hugs with family and friends alike. "Home for the Holidays" took on a new meaning for me in 2011. It was the first time I didn't have to worry about how much leave I had left, or trying to beat "Susie" to the boss with my days off requests so I could get my time off approved. It was the first time in my adult life that I didn't have to speed through family time in order to get back home, rest and head back into work. For me, the holidays truly became a time to relax, regroup and spend extra quality time with my family. Almost four years later, and I wouldn't have it any other way.
When I started Moms 'N Charge in 2012, my mission was to empower moms to feel good without feeling guilty. I wanted more moms to understand the importance of taking better care of themselves, so they can then take better care for their families. The holidays are a time to remind us all of how grateful we are and should be for the things and people we sometimes take for granted, like family. It's a time to slow down and really focus on those things that we've neglected to express gratitude for. And one thing I'm truly grateful for, is my family and the time we have together!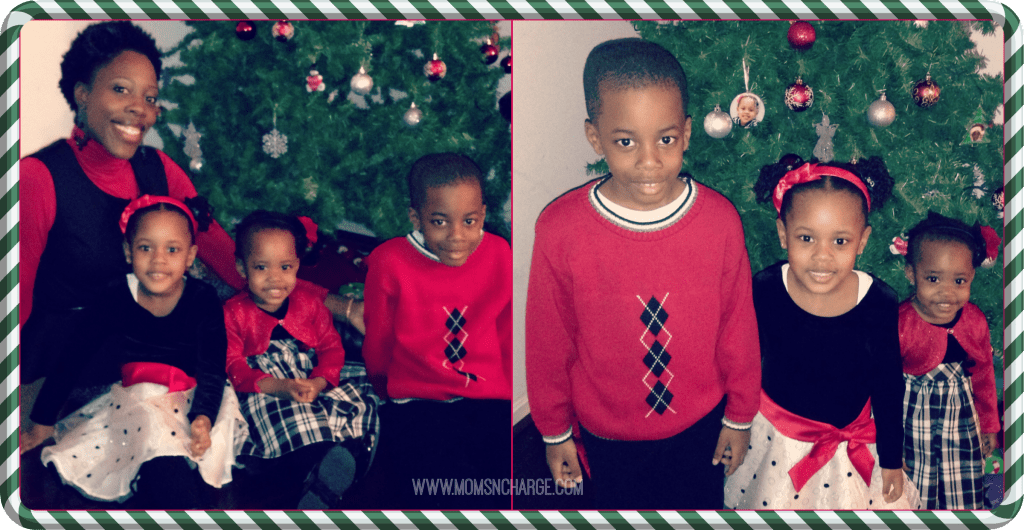 This is why I'm so excited to partner with the African Pride Home for the Holidays Contest! This is your chance to win a Grand Prize of $2,500 just in time for that holiday shopping you probably haven't started yet (*wink). Seriously, who couldn't use an extra $2,500?! African Pride recognizes how important family is during this time of year. Between 10/24/2014-11/29/2014, contestants will upload their favorite family holiday photo and share in a few words (short essay) what "Home for the Holidays" means to them. Entries will be judged both on the photo and the essay, and winners will be chosen by a Strength of Nature panel of judges on 11/30/2014. The Grand Prize winner will receive $2,500 cash to use to be with their family this holiday or any other way they choose. Four top prize winners will receive $250 Visa Gift Cards and 3 additional winners will be chosen each week to receive $250 Visa Gift Cards and 3 additional winners will be chosen each week to receive $100 in African Pride products.

Submit a family photo with a caption about what family and being "Home for the Holidays" means to you that will be highlighted on African Pride's social media platforms
And it gets even better! African Pride is also giving you the opportunity to win a three month supply of African Pride products. Simply enter the giveaway below. Be sure to leave your comment in the section below by answering the following question:
What does "Home for the Holidays" mean to you, and how could you use an extra $2,500 cash this holiday season? 
You can follow African Pride on Twitter @MyAfricanPride and Facebook, and visit their site for more information and keep up with the excitement using the hashtag #APHoliday.
And don't forget to visit the contest site and upload your photo for your chance to win the Grand Prize of $2,500!