I don't personally know anyone that has not watched or owned the movie The Best Man, which was released back in 1999. This was one of my all-time favorite movies right up there with Love and Basketball. I even just found my CD for the soundtrack, and it took me on a trip down memory lane. Over the last almost 15 years, I know I personally have questioned when the sequel was coming out and why they never made a part two for this movie? This movie was a great mix of drama and comedy, and definitely kept you wanting more. Well, finally, the movie gods have answered my question: The Best Man Holiday will be out in theaters November 15, 2013.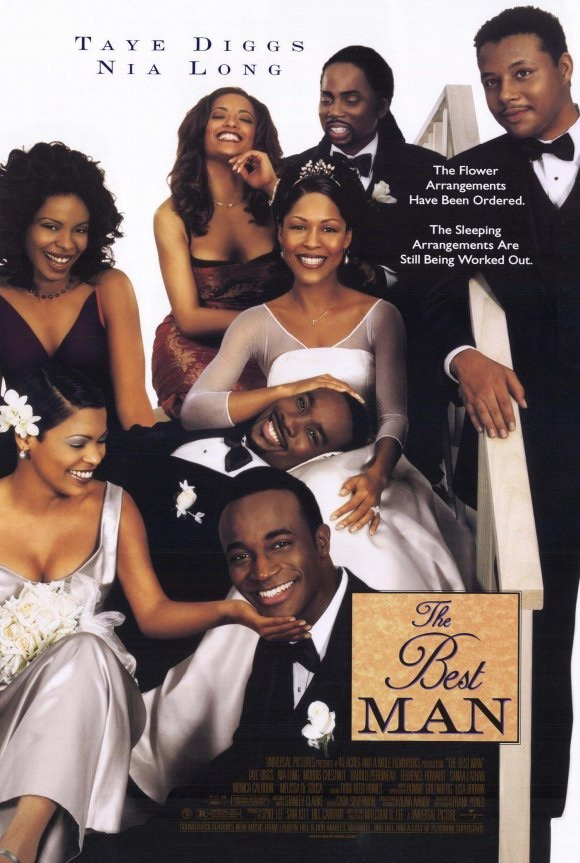 The film stars Terrence Howard, Harold Perrineau, Morris Chestnut, Taye Diggs, Sanaa Lathan andRegina Hall, who will reprise their career-launching roles in the next chapter to the film that ushered in a new era of comedy. When the college friends finally reunite over the Christmas holidays, they will discover just how easy it is for long-forgotten rivalries and romances to be ignited.
This is definitely going to be a movie that goes on my calendar and that I purchase advance tickets for. And although the cast still looks as great as they did back then, I'm anxious to see how the story will unfold all these years later. The trailer gives a small, sneak peek into The Best Man Holiday. But according to Terrance Howard, "it's going to be an amazing film, and I get teary-eyed thinking about it because there's some tragedy in it." Read more here.  November seems like a really long time to wait, but I guess we've waited almost 15 years, so I'm sure I can survive another 6 months.
TRAILOR: