I adopted the name the "FLY Mom Coach" from one of my clients because my mission is to help moms understand the importance of learning how to FLY (First Love Yourself). Before starting Moms 'N Charge, I was frustrated, exhausted, overwhelmed and felt isolated. I was busy taking care of the kids, husband, household, friends, family, etc. I kept a list of priorities and for the longest time, I forgot to include myself in that list. I didn't have the support or resources that I wanted and needed. But a lot of that was because I didn't know what I needed or more importantly, how to ask for the help. I felt like I had to be a "Supermom" 24/7.
Are you ready to live mom-guilt free so that you can truly align with your purpose, passion and mission?
Are you ready to start that new business, design a life you really love, and learn how to truly FLY?
Being FLY to me means that you're ready to step OUT of the terminal.
The terminal is where you're sitting…and waiting. Aren't you tired of sitting and waiting?
Waiting for the right time, enough time or any time at all
Waiting for the kids to start school, get out of school or move away to school
Waiting for the sun to shine or the rain to stop
The terminal is FULL. Are you going to stay at terminals overwhelm and frustration? Or are you ready to walk down the jet bridge and check into first class?
In order to get on the plan(e) and FLY, you have to be sick and tired of sitting at the terminal. If you want to get to your destination, you have to get onto the runway. The FLY Mom Plan(e) is your runway. Destination? The island of Your Dreams. 
Have you been struggling to get back to who you were before you became the "mom"?
I definitely struggled with this for a while after having my third child. It took me a long time to reconnect with the woman I used to be, and to rediscover the things that used to bring me joy. I had to break through barriers of FEAR, ISOLATION, GUILT and CONFUSION in order to take a leap of faith that has allowed me to discover my true purpose in life.
As a mom, you may be experiencing: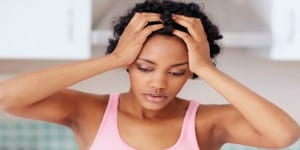 Identity Theft. Have you lost the true person within you who used to have hobbies & interests outside of motherhood?
Frustration. Do you feel like your wheels are always spinning but you're not moving?
Guilt. Does the thought of taking time out for yourself, away from your family leave you uneasy?
Confusion. Do you have a gift, dream or goal in your heart but no idea how to get it out to the world?
Overwhelm. Do you find your plate full of other people's needs instead of your own?
Before I became a mom in charge of my own life, I was experiencing all of these feelings. My life and destination was dramatically changed after I started working with a coach myself. I know where I began, and I'm so happy that I've taken the steps to move past the guilt, frustration, and overwhelm.
This is why I created the FLY Mom Coaching program. This three month group coaching program will help you DESIGN real time for yourself, CREATE a healthier lifestyle, and PURSUE the dreams and goals that have been dormant in your soul for too long! It is time. Your time is NOW. It is time to release those feelings of GUILT, FEAR, FRUSTRATION, ISOLATION and CONFUSION.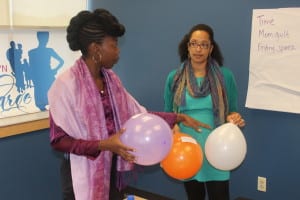 In this program, we focus on the things that we need most as moms, and as women looking to pursue opportunities and realize our dreams. Through live conference calls, workshops and exercises, you will receive:
Support. No matter how alone or isolated you might feel right now, just know that support is just a FLY Mom Plan(e) away. You will always be connected to other moms who will lift you up, encourage you and help you figure out your challenges.
Resources. Sometimes it is just a lack of resources that keeps us stuck at the terminal. We have to be able to get off the terminal and onto the plane in order to FLY to our destination. I can help you to get those resources.
Accountability. This changed the course of my life. To be accountable, and to offer the same to others who were or had been in my shoes, was priceless. I still depend on my accountability group, and offer accountability to those who work with me.
We CAN do it all, we just can't do it all alone!
"Christine epitomizes the definition of a "Mom 'N Charge". She uses her wit, knowledge and faith to help put things in perspective all while having an encouraging, down to earth, "I'm just like you" approach.  As a mom, I appreciate the emphasis that she places on self-care and balance all without the guilt. Yes, you can have it all  – love, life and laughter (with a bit of "ME" time) and Christine reminds us of this, time and time again."
–Kim Arrington
As an added BONUS: When you sign up, you will receive a complimentary VIP pass to my KILLER Goals E-course, valued at $497. You will gain access to 5 powerful sessions for FREE, simply because you are taking action to take are of YOU!
"From the moment I met Christine, she has encouraged me, not just to tap into the dreams that have been lingering in me for so long, but to also have the faith and courage to go after them. It's clear that she is walking in her purpose. The lessons, I've learned while working with Christine have been priceless."

–T. Espinoza
I'm not on my journey alone, and you shouldn't be either. If you are ready to take charge of your own life, then I invite you to join me today!
Still not sure if this is the right plan for you? Let's chat! Simply complete the form below to set up a time with me that's most convenient for you.