Happy Friday (and Good Friday at that) y'all! So listen, one thing I refuse to be when this quarantine situation is all over and done with, is 20-30 pounds heavier. So when I saw my girl, Krystal Taylor (Fitness is NOT a Game) taking her workouts to Facebook live, I just knew we had to do a mommy and me quarantine workout. Ok, so it sounded much better than it felt (and probably looked) 😰
Quarantine  Workout
One of the things I committed to doing more of during this lent season is to work out at least three times a week. Granted I fell off a couple of times but this is the most committed I've ever been to working out. We are all forced to stay indoors for awhile. Why not make this an opportunity to take care of our bodies in the process. The plus? We get to do it with our children watching us.
Hubby works out with the kiddos almost every day. We are definitely trying to keep our little gymnast in shape as much as possible. With her siblings used to taking martial arts 3 times a week, we've been working on keeping them fit and practicing their forms too (when we remember).
ABC Spell Out Your Workout
So here is how it works:
Have your child pick out a 5-letter word (Bonus tip: use a spelling word they are working on, or add this to their spelling list)
Check the chart to find the first letter of that word
Do the workout
Check the chart for the second letter of that word
Do the workout
Repeat until the 5-letter word has been spelled out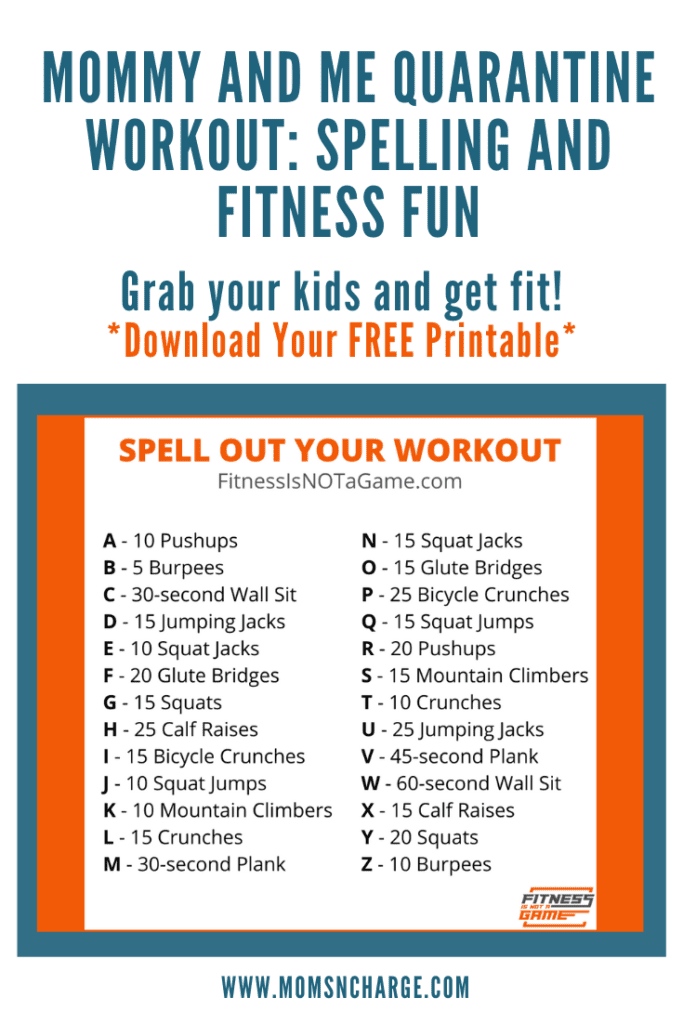 We did this 3 times. We picked three 5-letter words. I thought we were only going to do one. Then after we finished Olivia's, Krystal asked Brielle to choose a word 👀At that point, I figured it was because you can't allow one child to go and not the other. We finished Brielle's word. Then she asked me to pick a word. Say what now? Lawd, I tell you if it wasn't for being on Facebook live (you know, not wanting to pass out on livestream), I don't think I would've made it. But I did. And you can too. 🤣
Mommy and Me Quarantine Workout
What I love about this workout is that it makes it fun for the kids.  It was also easy for them to follow along. And it keeps their brains active while doing it.
Krysal is also a BOSS at what she does! Krystal Taylor is a Certified Personal Trainer, Fitness Nutrition Specialist, and owner of Fitness Is NOT A Game. She's helped hundreds of people get healthier and lose weight by providing meal plans and workouts that are quick, yet effective.
As a wife and mother of two handsome young men, she understands the limitations of time throughout the day. However, she's a firm believer that getting healthy is a mindset issue first and focuses on educating people on the benefits of making time for it. Her belief is that anyone can reach their health and fitness goals by adopting a balanced lifestyle, not following fad diets. As part of her balanced lifestyle, she's an AVID avocado lover but also a beer enthusiast.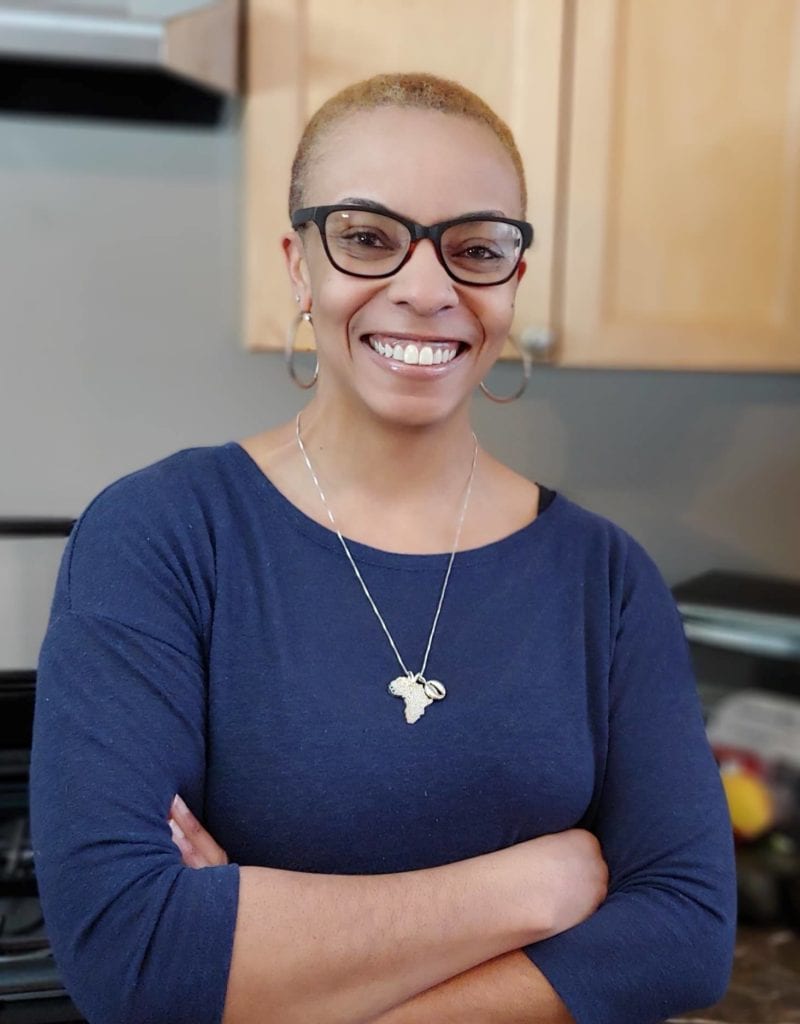 Check out the full workout from Facebook below:
We hav nearly 1200 people tune into the live broadcast and over 3000 have seen it. So clearly, people are looking for ways to stay healthy and fit with their families. And you can do it, while still incorporating a learning aspect to it.