I'd like to think that I'm generally a happy mom (unless I'm sleep-deprived or hungry, but that's another story). So I love this post by Nicole Walker because these are great reminders about the little things we can do to get our "happy on". I also haven't been able to stop singing Happy, since I read this post initially, so I've done us both a favor and included the video at the end. You're welcome! 🙂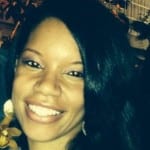 The following post was written by 
Nicole Walker.
Nicole is a working mother of 2 toddlers residing in Chicago, IL. In her spare time (or what used to resemble it), she enjoys  entertaining, knitting, reading, and being outdoors.  She loves being a mom and is committed on how to strike balance between Mommy, Wife, and Me!  She is passionate about reclaiming her social life and helping other moms do the same.  
You can connect with Nicole at MomMe Maven.
We've all heard the saying "happy wife happy life", well I would like to offer the same holds true for moms and that when you have a happy mommy you have a happy home.  Moms set the rhythm of their home.  When mommy is happy, the house is in order, hubby is happy, and the kids are on their schedules/routines.  It's awesome!
So you may ask, what do I need to do as a mom to achieve and stay in a state of "happy"? Well I am glad you asked because I have the perfect recipe for a happy mommy.  There are five key ingredients: rest, self-care, girlfriends, social outlet, and most importantly help.
1. Rest
The first ingredient is rest.  If you are fatigued and tired you can't give 100% to your husband/partner, kids, friends or home.  When you are not well rested, your immune system is compromised and your tolerance for high stress situations is low. Get your rest and try to not bite off more than you can chew causing you to stay up way too late in the evening.  It can be a vicious cycle that is hard to stop.
2. Self Care
I know you have heard this a million times but it is imperative that we spend as much time on our personal care as we do on our children husbands and partners.  Self-care is feeling great about you. It is exercising on the regular basis even if it is for only 15 minutes.  It is doing the things that put a little "pep" in your step.  For me it is applying light make up in the morning before I go to work and making healthy eating choices so I don't feel sluggish during my workday.
3. Girlfriends
As a mommy, it makes me happy when I can talk to my girlfriends and vent about the challenges of being a mom, wife, and homemaker.    Girlfriends are great because they accept you as you are and validate that what you are experiencing is totally normal!  Check in with them via phone, text or email at least once a week.
4. Social Outlet
Mommies need a social outlet.  Mine is knitting.  What is the one thing that you enjoy doing and after doing it feel decompressed and recharged?  For some it may be going to the spa, for others it may be going for a quick run. Find that something and commit to doing it at least once/month.
5. Help
The final ingredient to the recipe for a happy mommy is to ask for help.  We are superwomen but we can't do it all.  What is the one task that you can outsource?  Is it laundry? What about housekeeping or meal preparation?  Find the one thing that is affordable and even if its only something you can do once a month, commit to it and do it.  It will feel wonderful!
So there you have it!  Your recipe to get to happy and stay there allowing you and your family to reap all the rewards.
What are some things that keep you and your home in a happy place? Be sure to groove with me in the video below…